Advertisements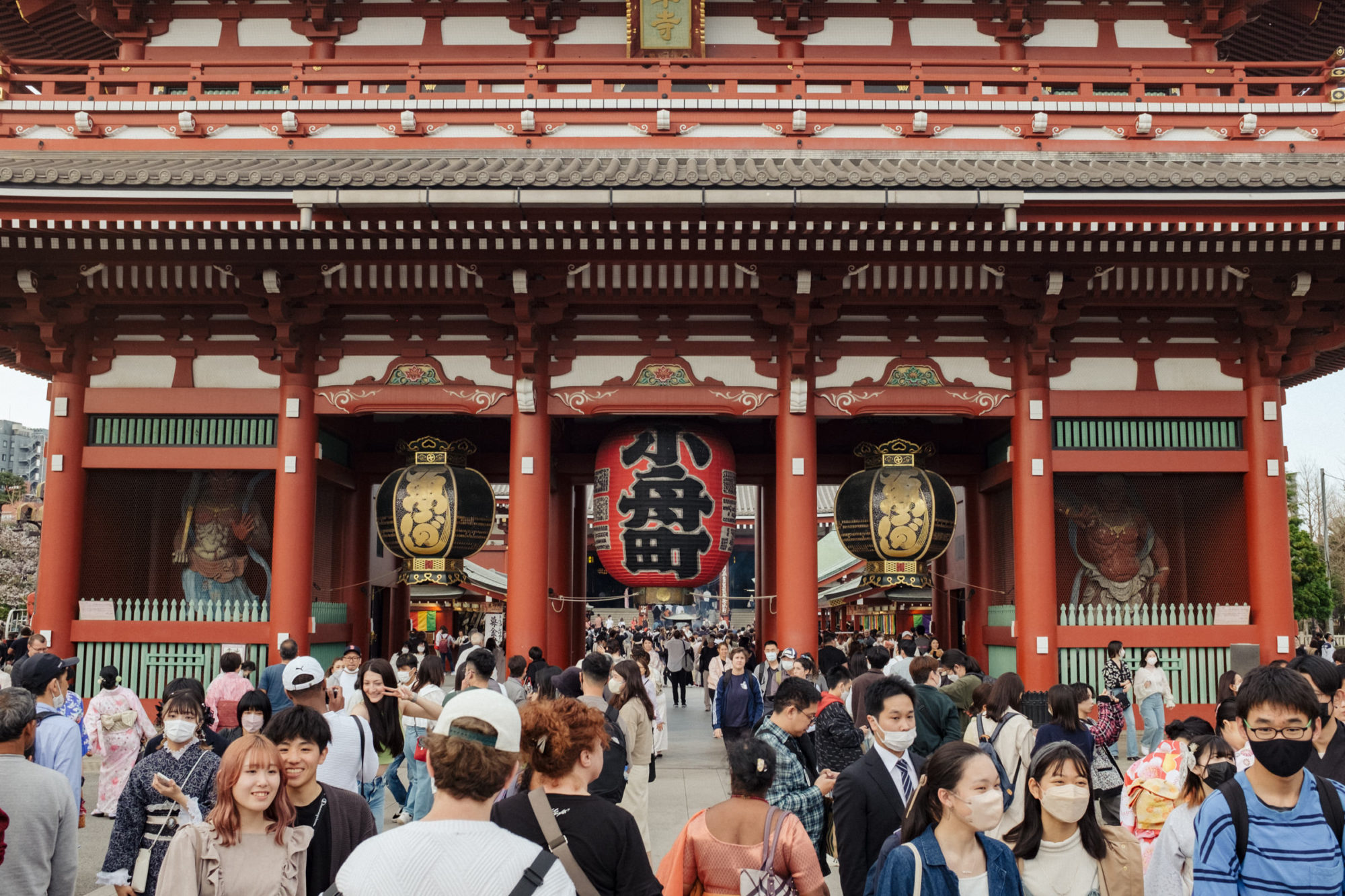 Asakusa is a must-visit destination in Tokyo for international tourists, and its most famous attraction is undoubtedly Sensoji Temple.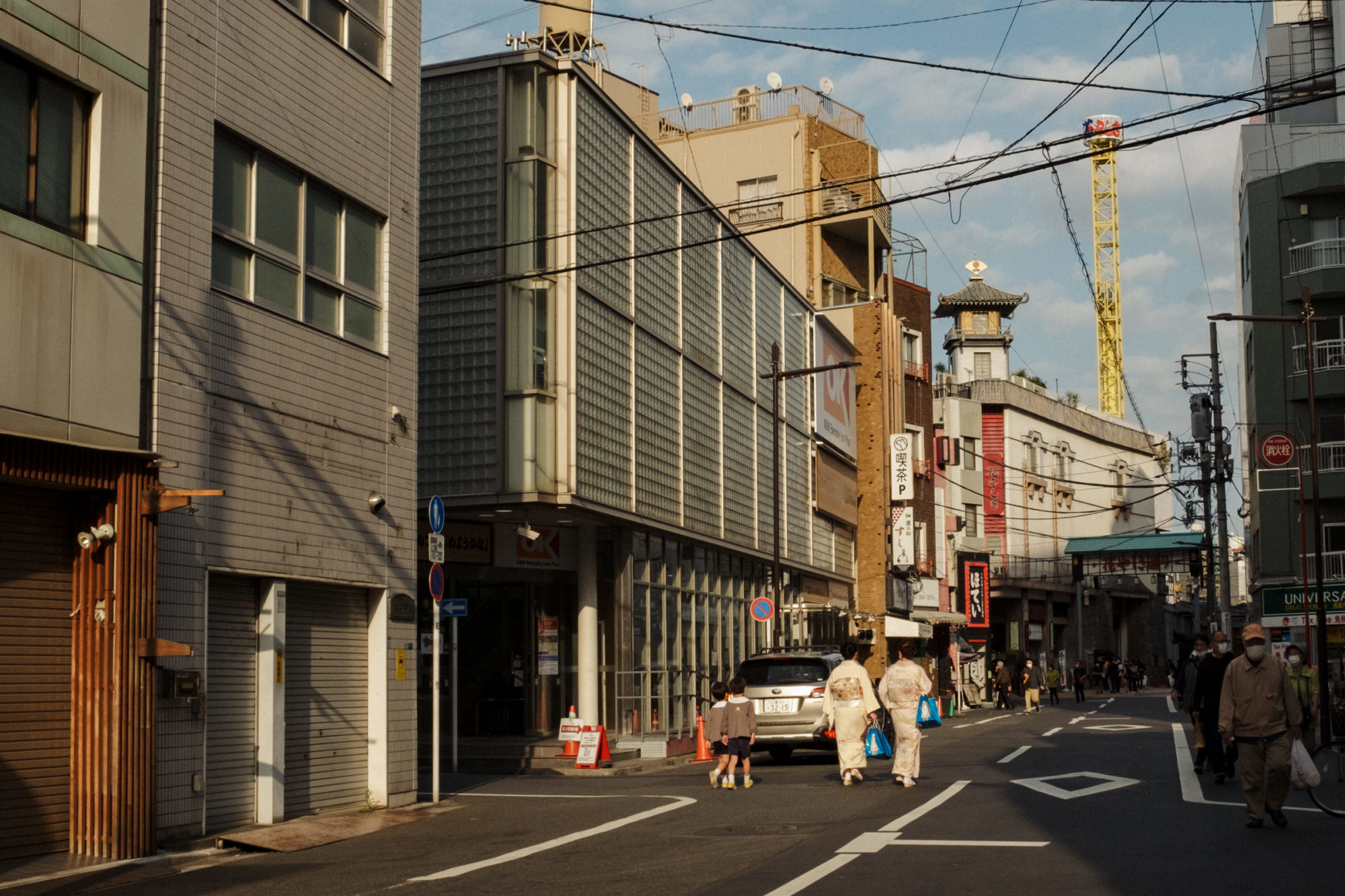 On sunny days, you'll find many women dressed in kimonos, making it an ideal spot for photography enthusiasts.
However, as someone who prefers offbeat spots, I can't help but feel that Sensoji Temple is slightly underwhelming. If you ever find yourself in Asakusa, I highly recommend checking out the hidden gem I'm introducing in this post – Asakusa Underground Street.
Advertisements
Asakusa Underground Street: Japan's Oldest Underground Shopping Arcade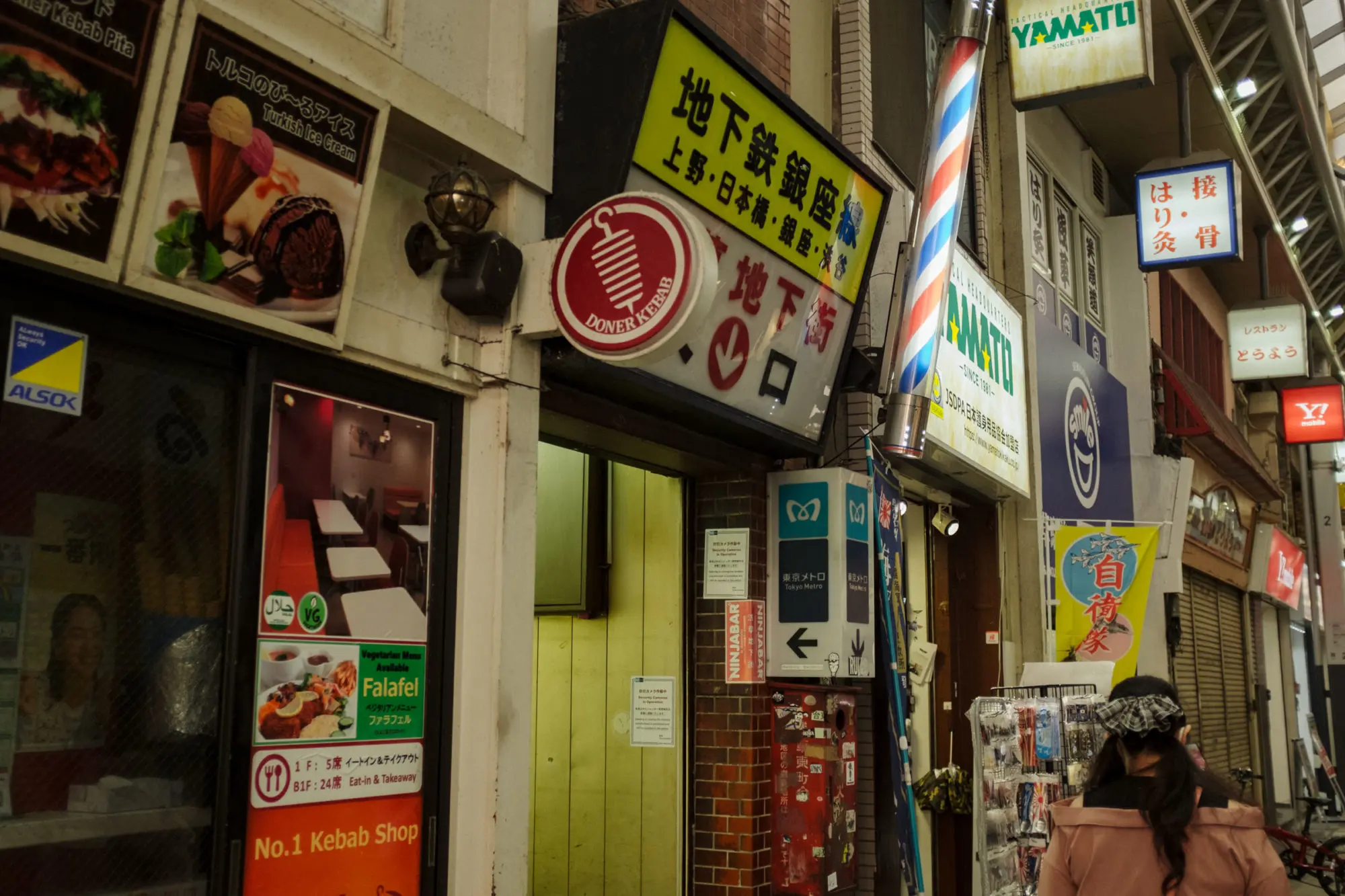 There are multiple entrances to Asakusa Underground Street, but my favorite is the one on Shin-Nakamise Street. You can find a location map of the entrance at the end of this article, so please take a look.
This entrance is connected to the Ginza subway line, so if you're planning to explore other areas of Tokyo after visiting Asakusa, make sure to enter the underground arcade from this entrance.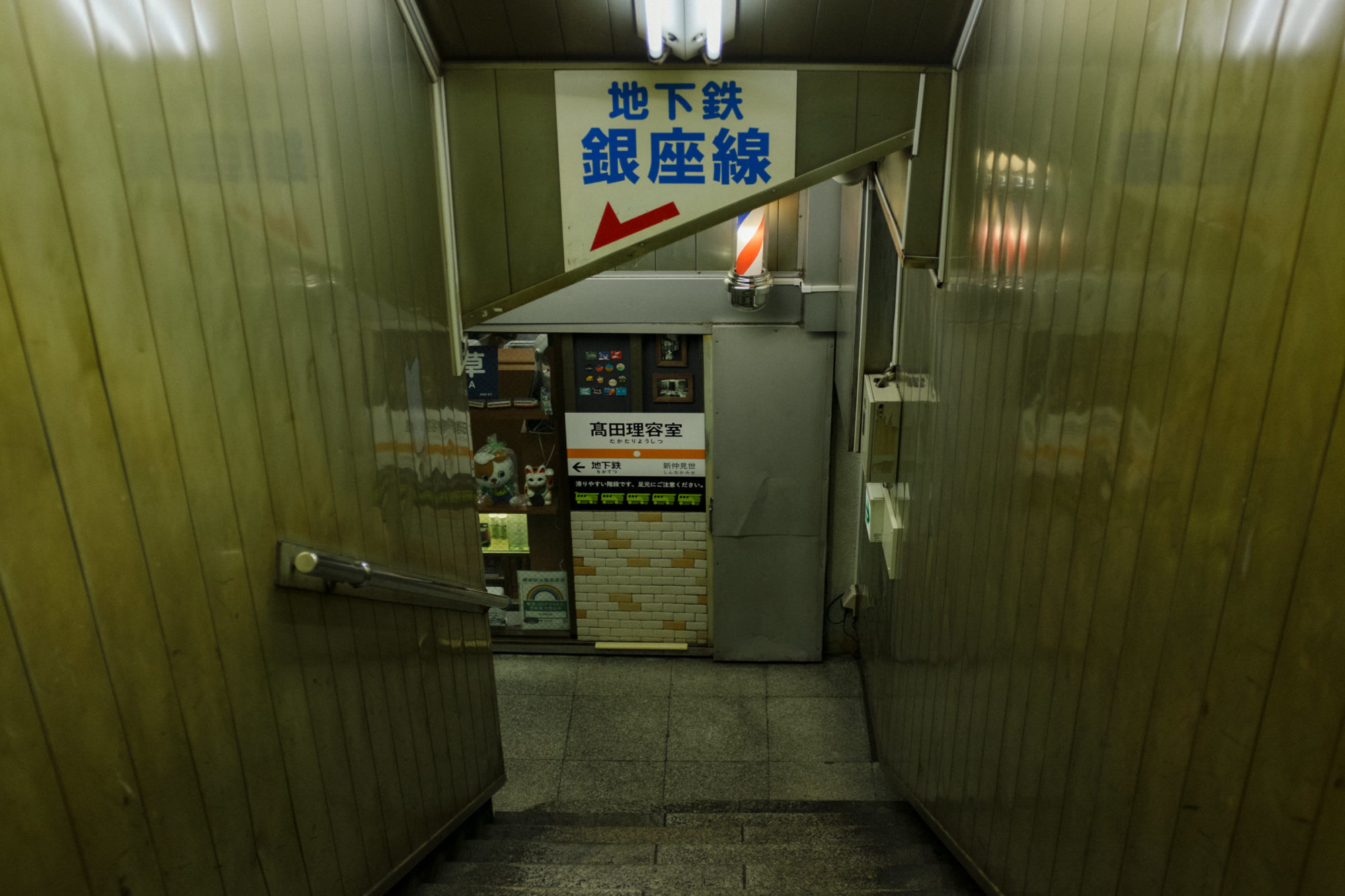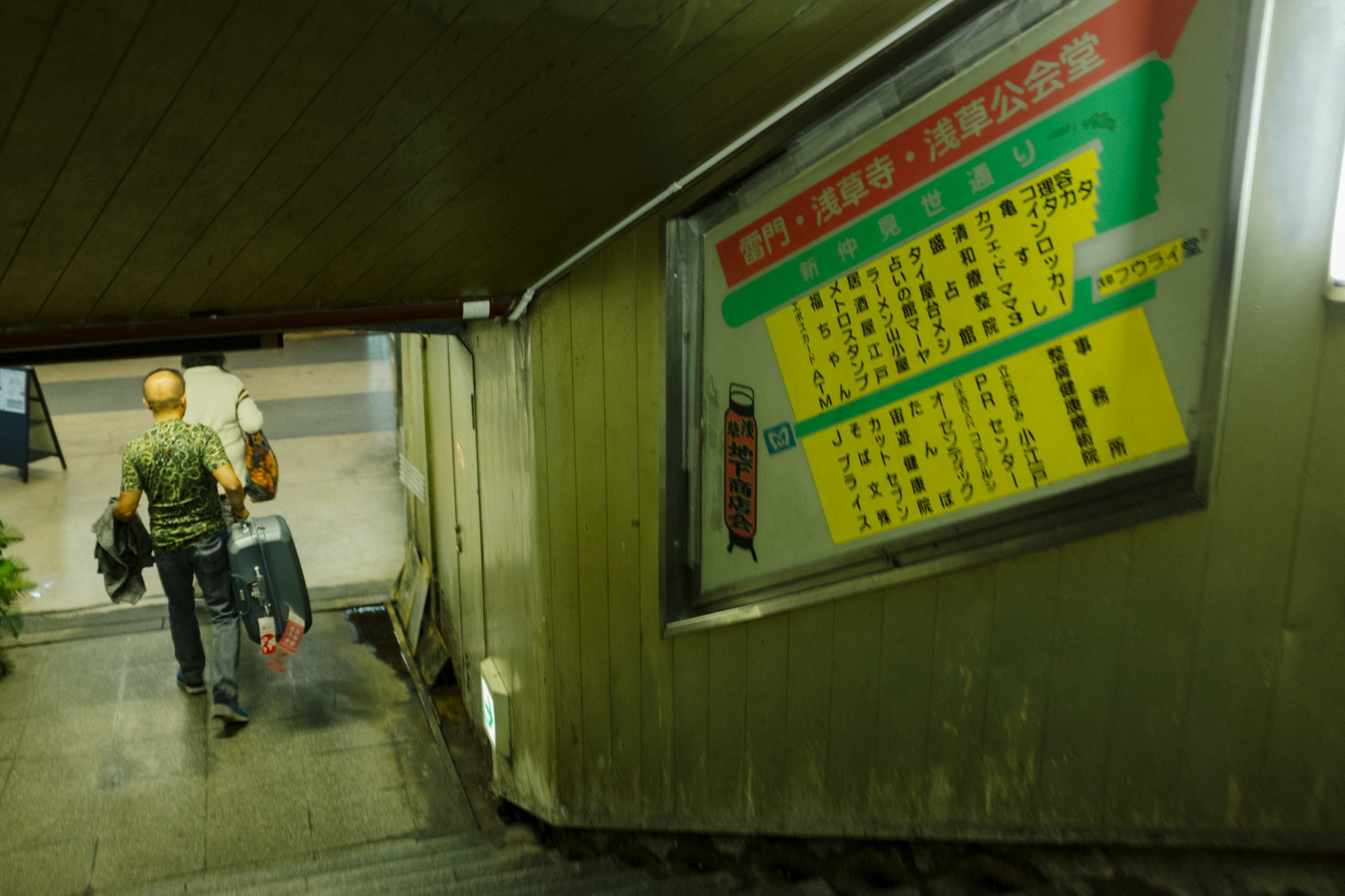 Descending a dimly lit staircase, you'll find yourself in Asakusa Underground Street. Although there are various underground arcades in Tokyo, such as those in Tokyo Station and Shibuya Station, this one in Asakusa is the oldest in Japan, having opened in 1955.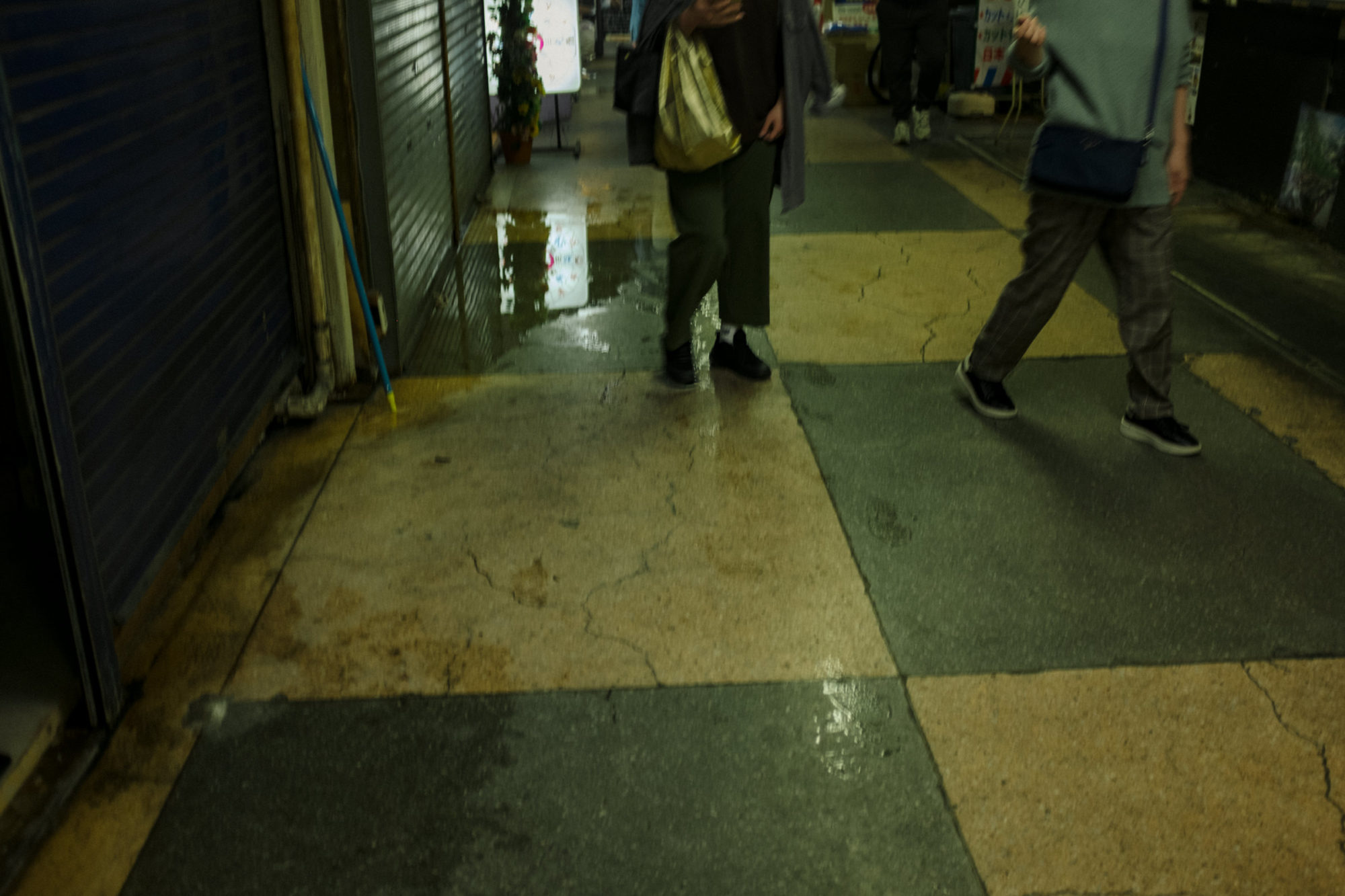 As you'd expect from Japan's oldest underground shopping street, it's a bit grimy. The floors are perpetually wet, even when it's not raining.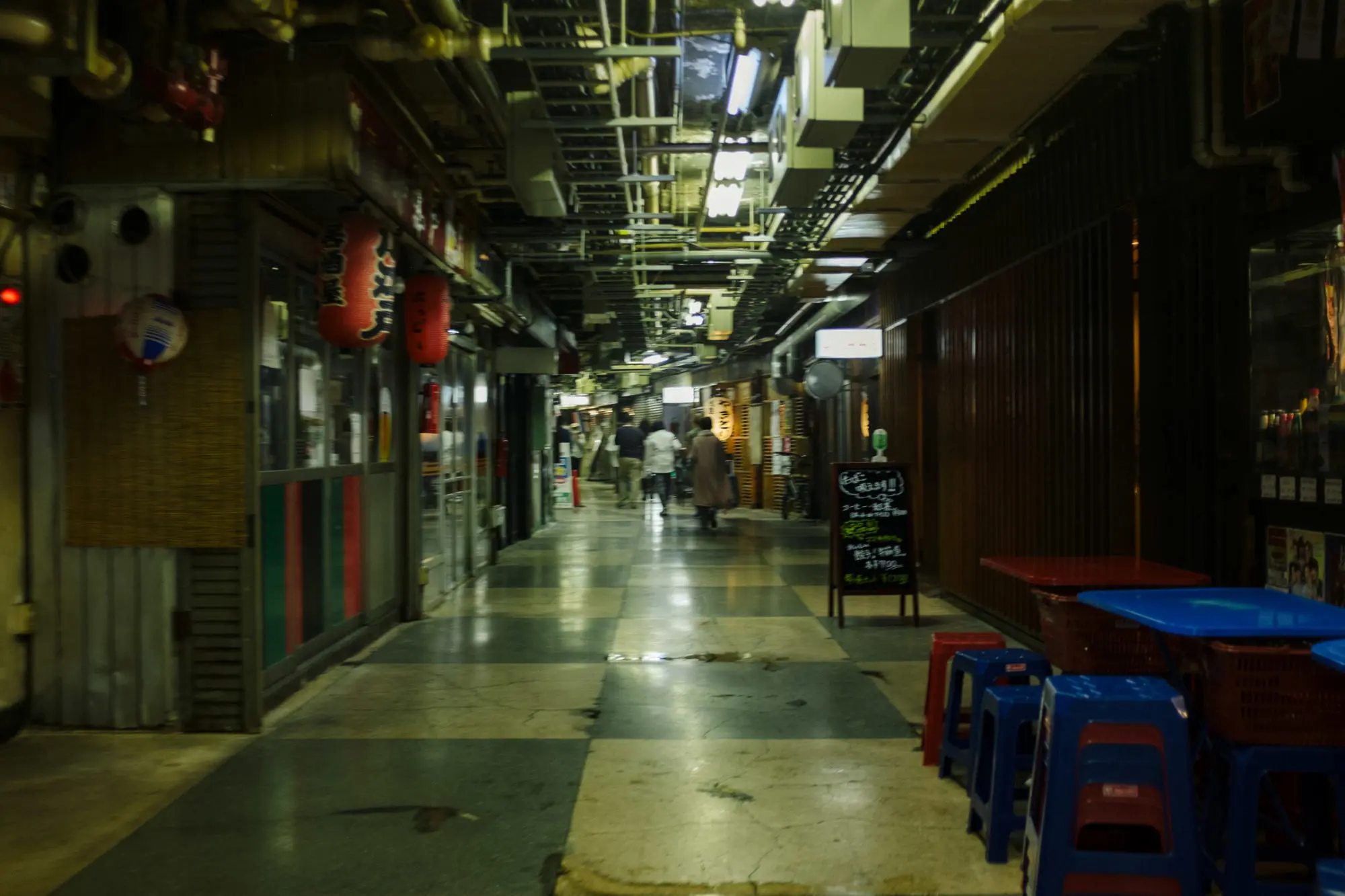 However, this dark, grubby atmosphere creates a fantastic dystopian vibe that I absolutely love.
The underground arcade is lined with various shops, including izakayas (Japanese pubs), massage parlors, and hair salons. Enjoying a cold beer in one of these unique establishments is an unparalleled experience.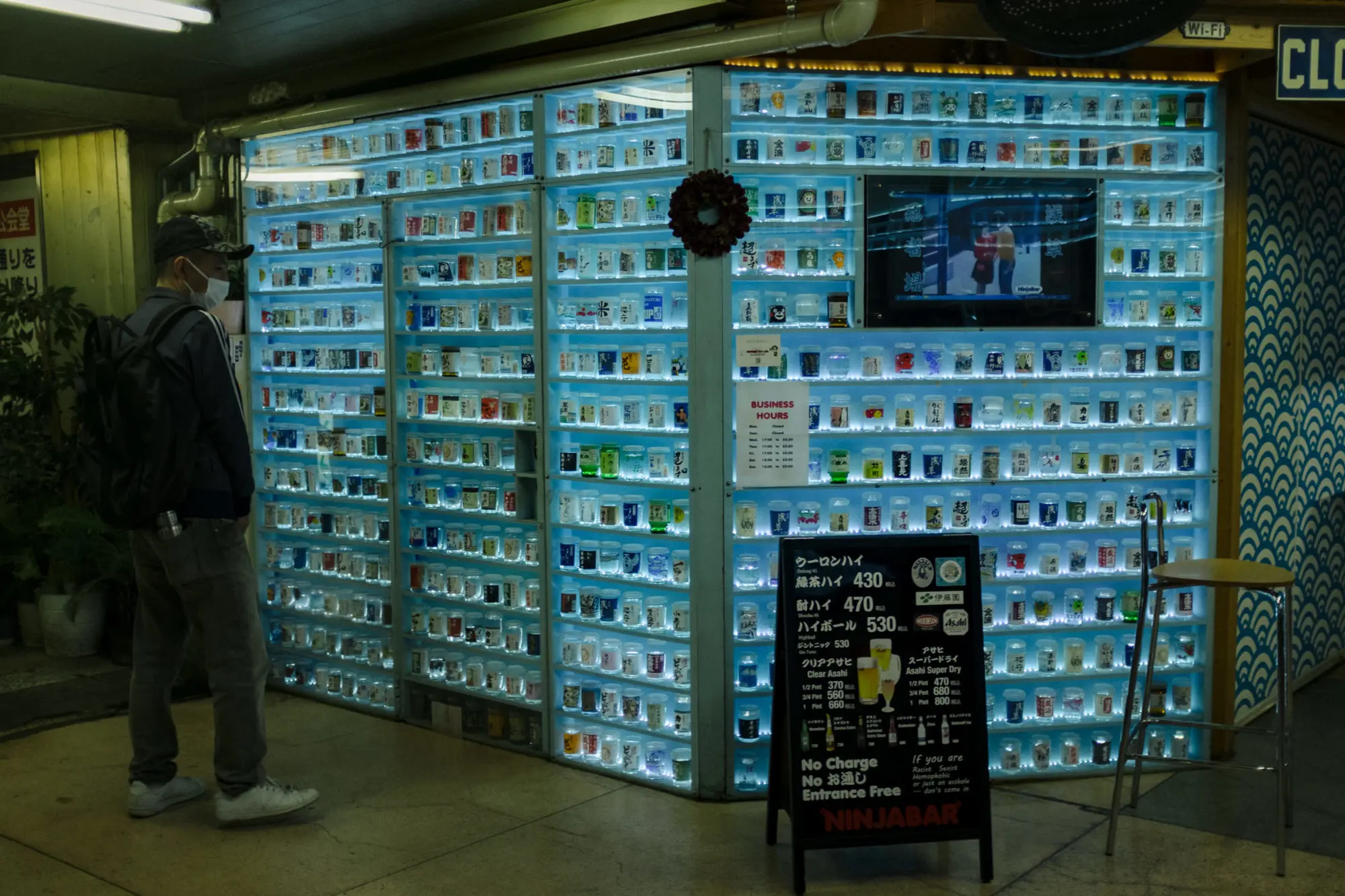 Not all the shops here are old, though. For example, NINJABAR, which opened in 2017, offers cup sake (small servings of Japanese rice wine) in a glass showcase.
These 180ml servings are not just for display; you can actually drink them. With no cover charge, this bar is a fun spot for those who want to sample various types of Japanese sake.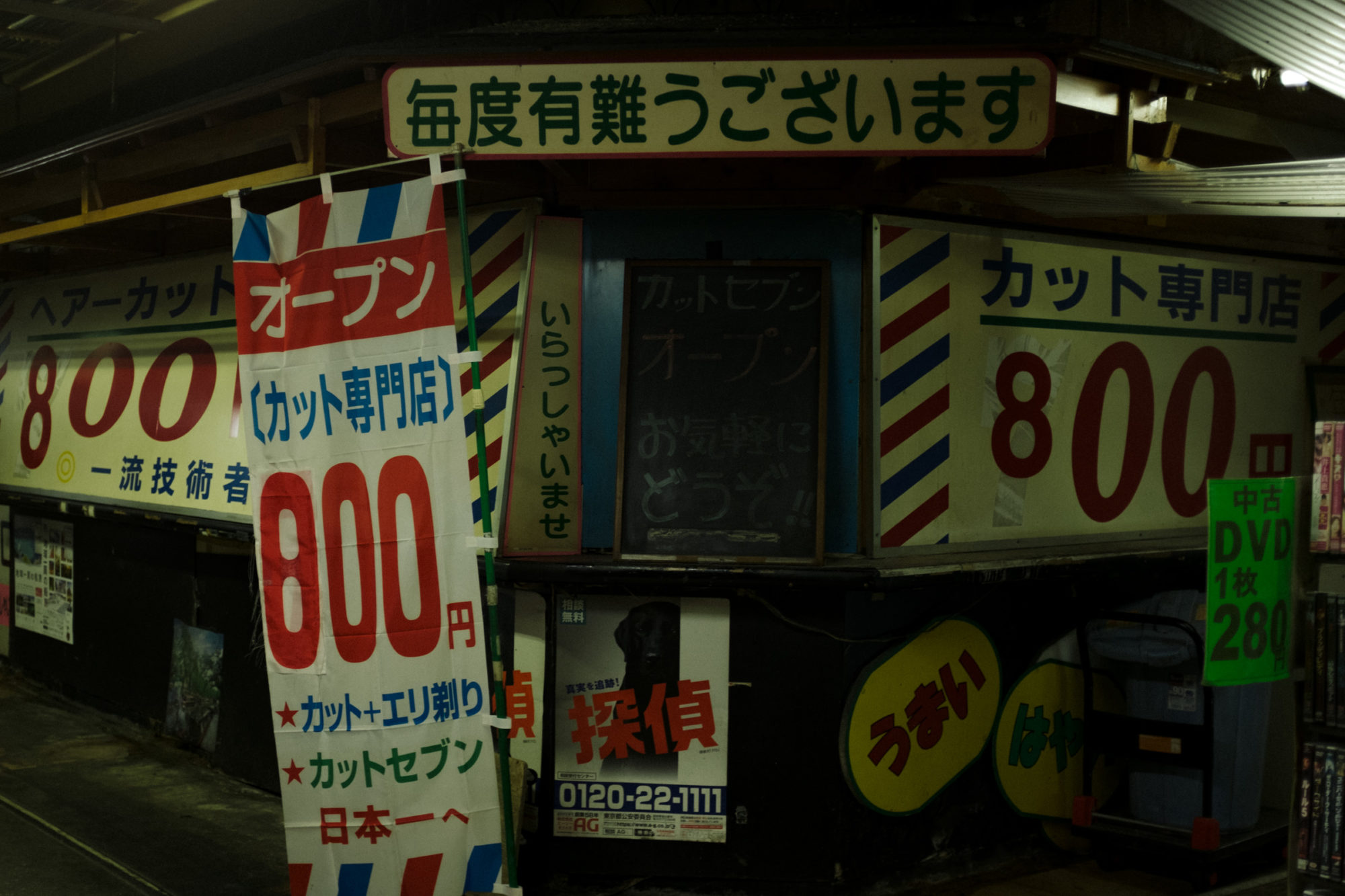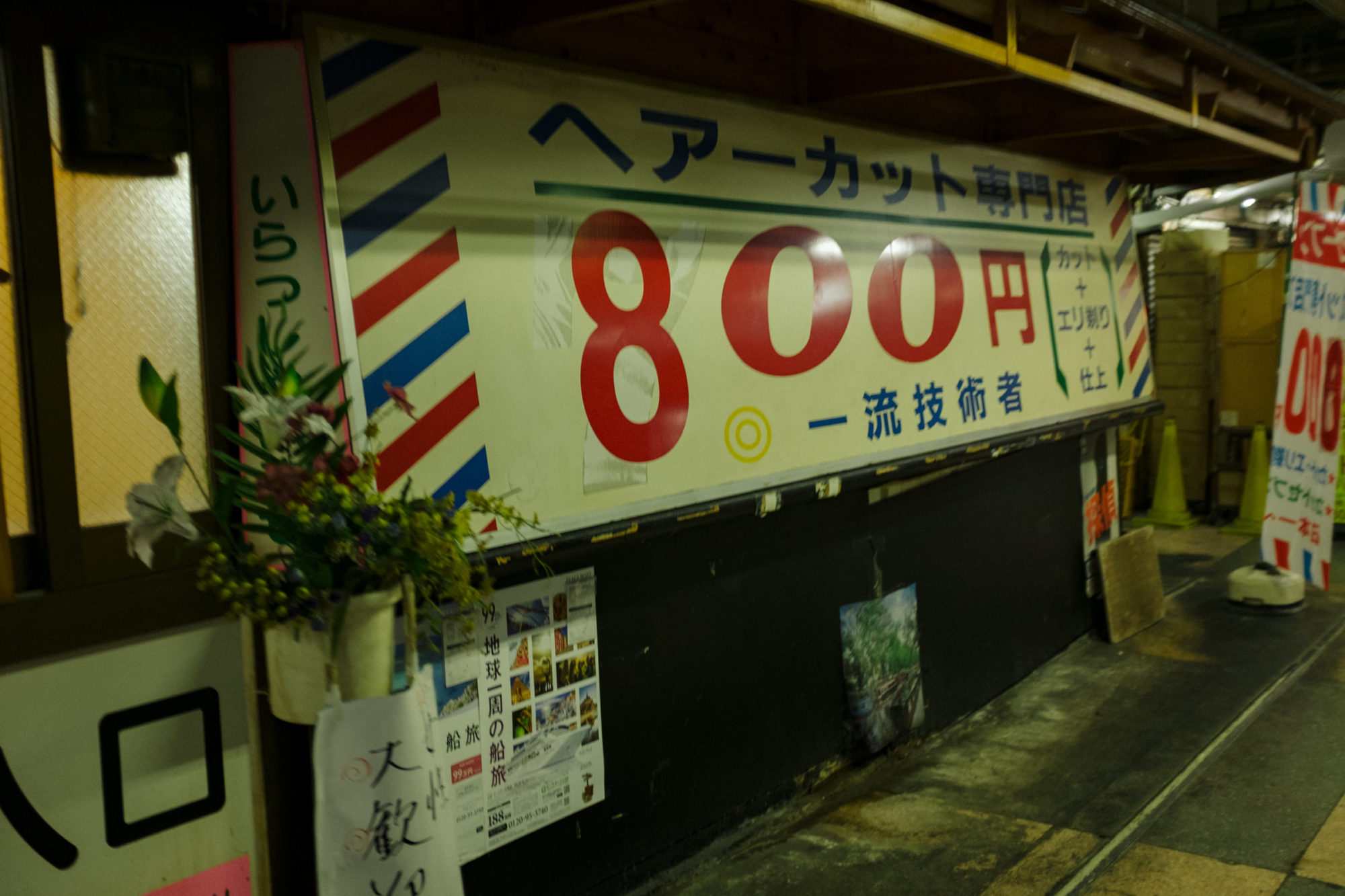 There's also an incredibly affordable hair salon offering haircuts for just 800 yen.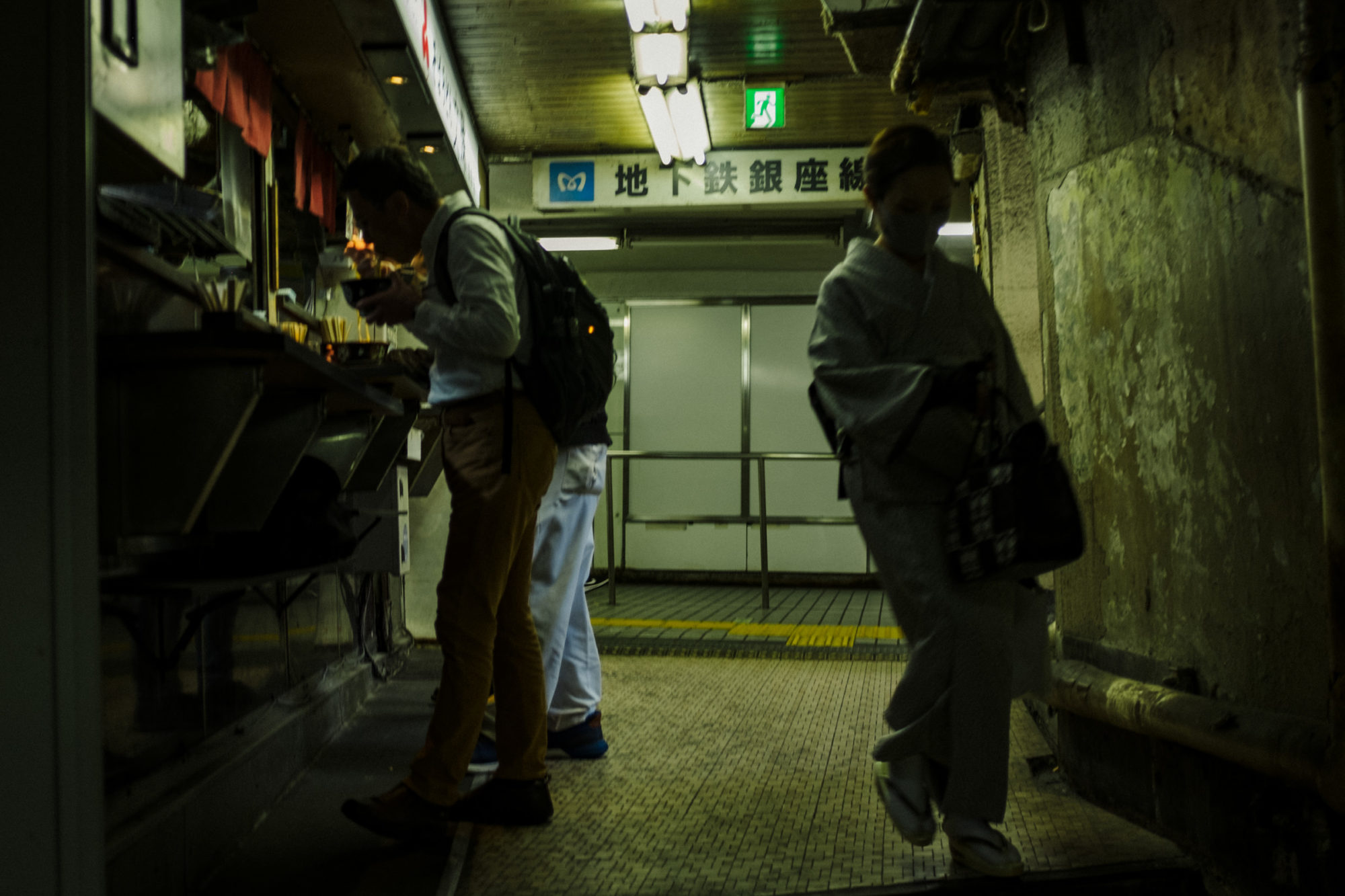 Proceeding down the alley next to the salon, you'll find a standing soba noodle shop near the passageway leading to the Ginza subway line's Asakusa Station platform.
While standing soba shops are not uncommon in Japanese train stations, this one exudes an air of melancholy that's hard to find elsewhere. It's a fascinating sight to see kimono-clad women and older men eating soba noodles side by side.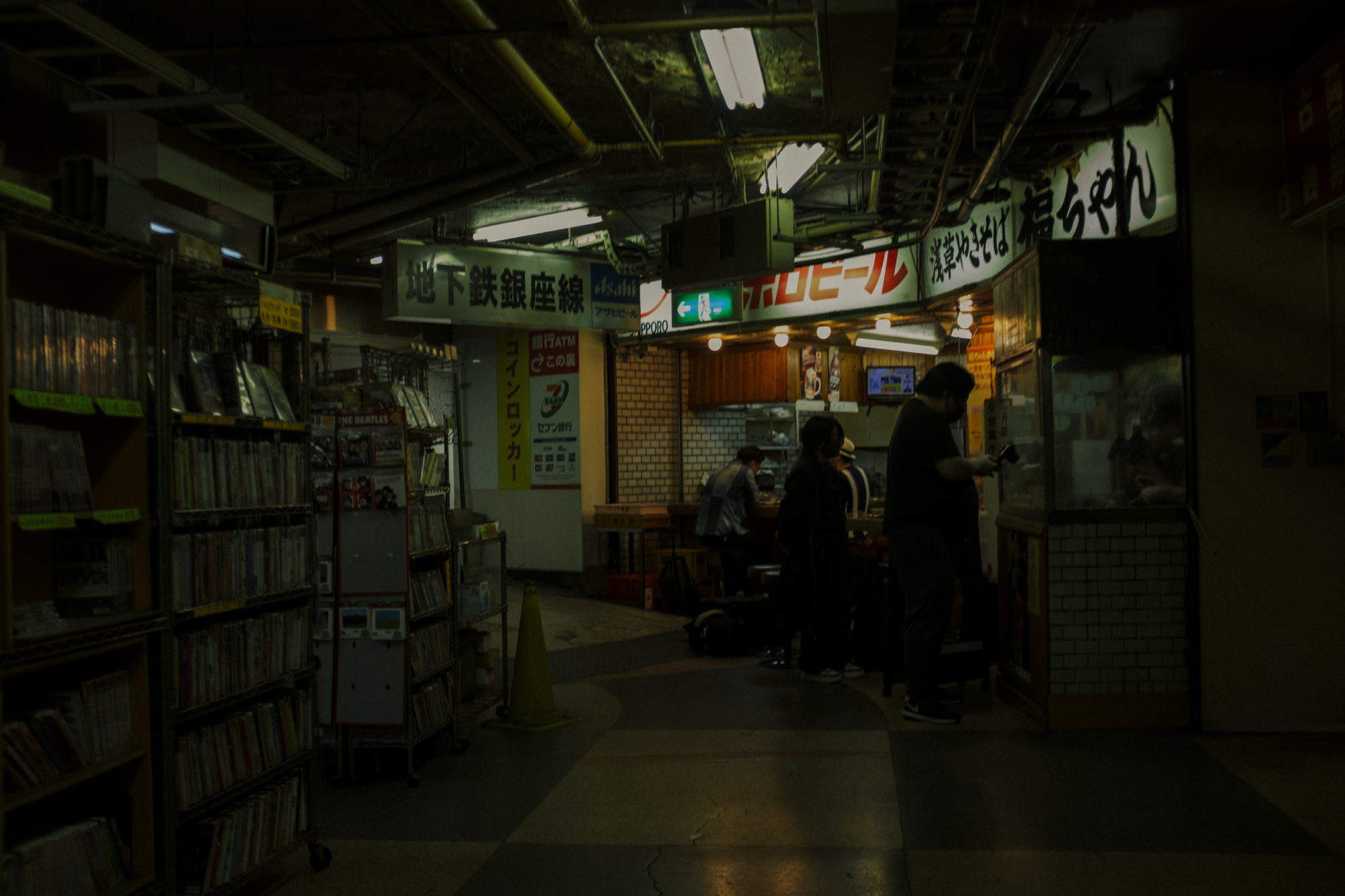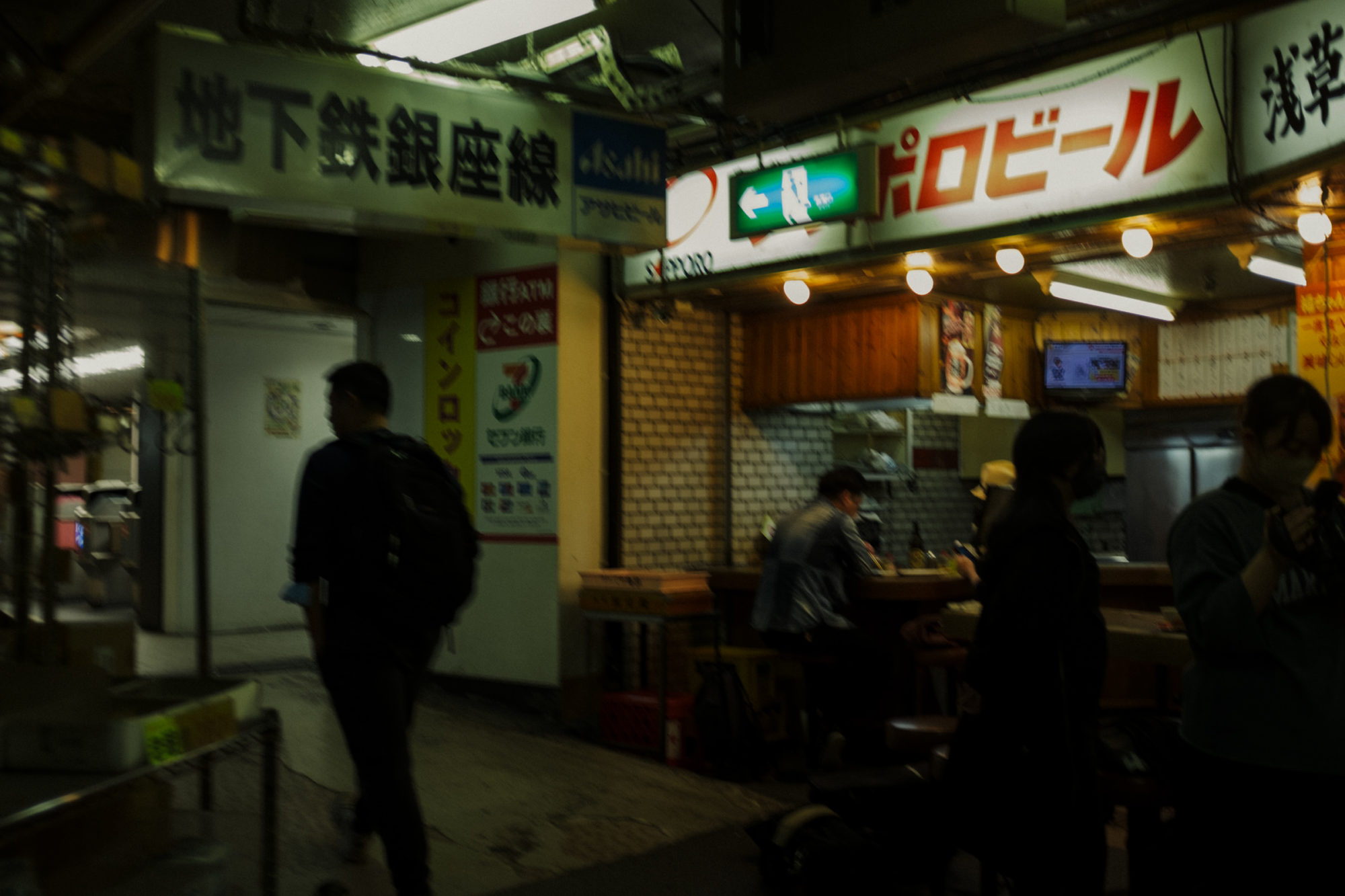 Just a 10-second walk from the Asakusa Station ticket gates, there's an izakaya where you can enjoy a beer.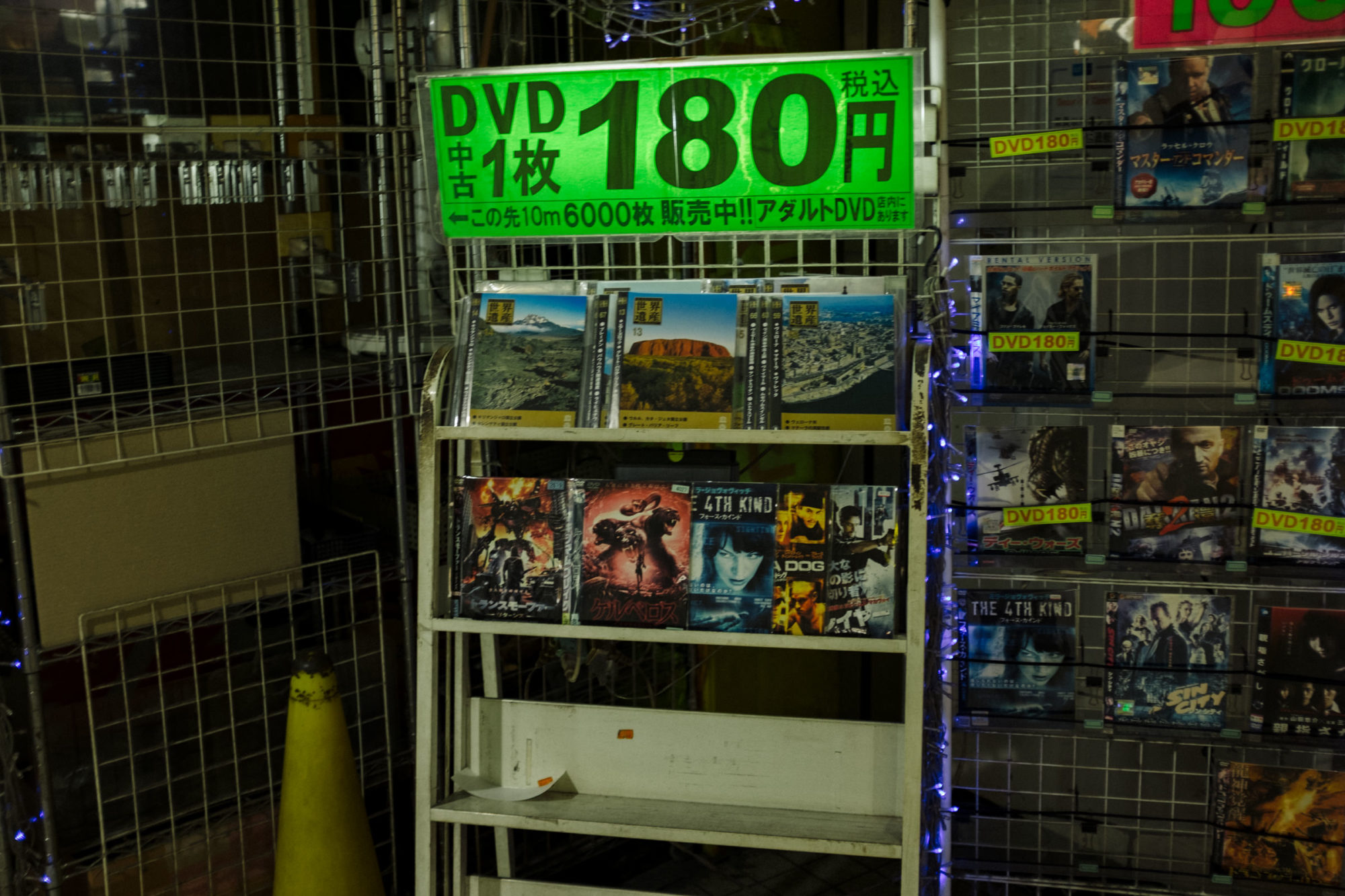 Opposite this izakaya, there's a shop selling discounted DVDs (including adult titles, as indicated by a sign inside).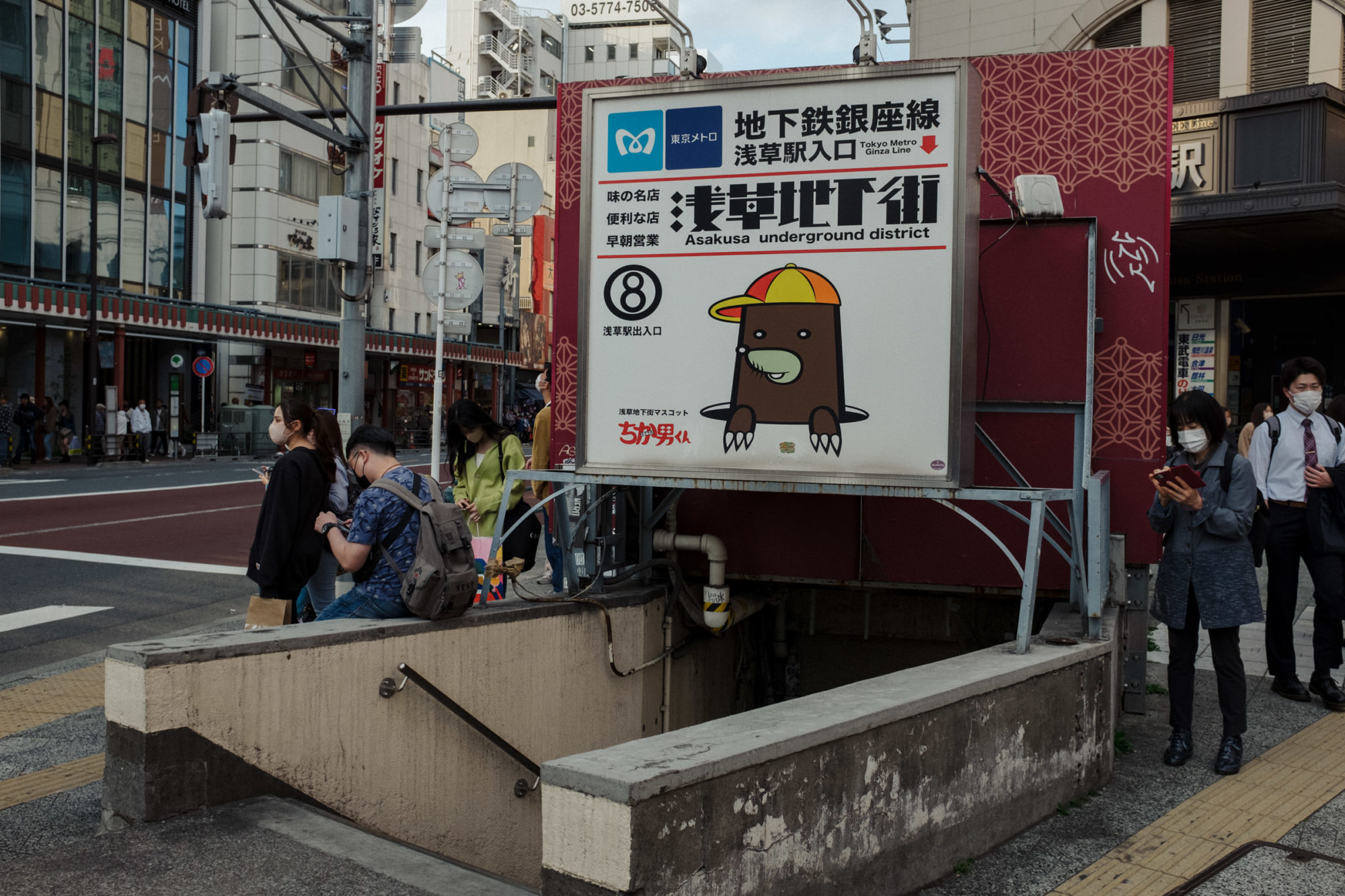 Climbing the stairs near the soba shop, you'll come across a sign featuring a mole named "Chikao-kun."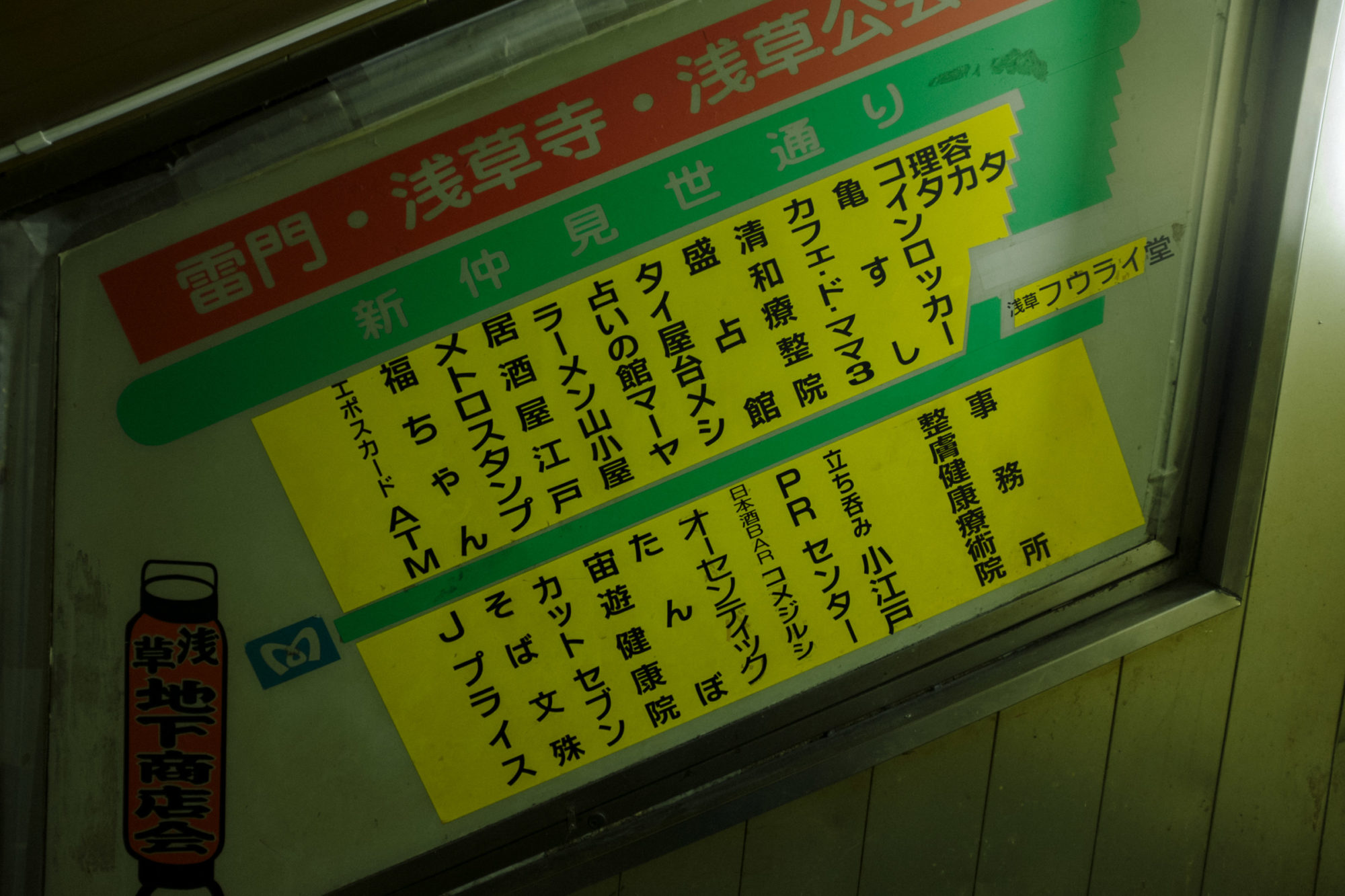 Although it's only about 100 meters long, the atmosphere is truly wonderful. Since I visited early this time, there weren't many open shops, but there are many restaurants, so if you go after 5 pm, you can enjoy a different atmosphere.
Asakusa is a bustling tourist destination that can sometimes feel like a theme park, but if you're looking to experience an incredibly local atmosphere in the midst of it all, be sure to check out Asakusa Underground Street.
LOCATION MAP
Next to this drugstore called "Sun Drug," there is an entrance to Asakusa Underground Street.
NEW ZINE RELEASED.
Yusuke Nagata's fourth zine, his first in two years, has finally been released.
This time, I am also offering a limited-edition print set. From a selection of 6 images, you can choose either darkroom prints or inkjet prints.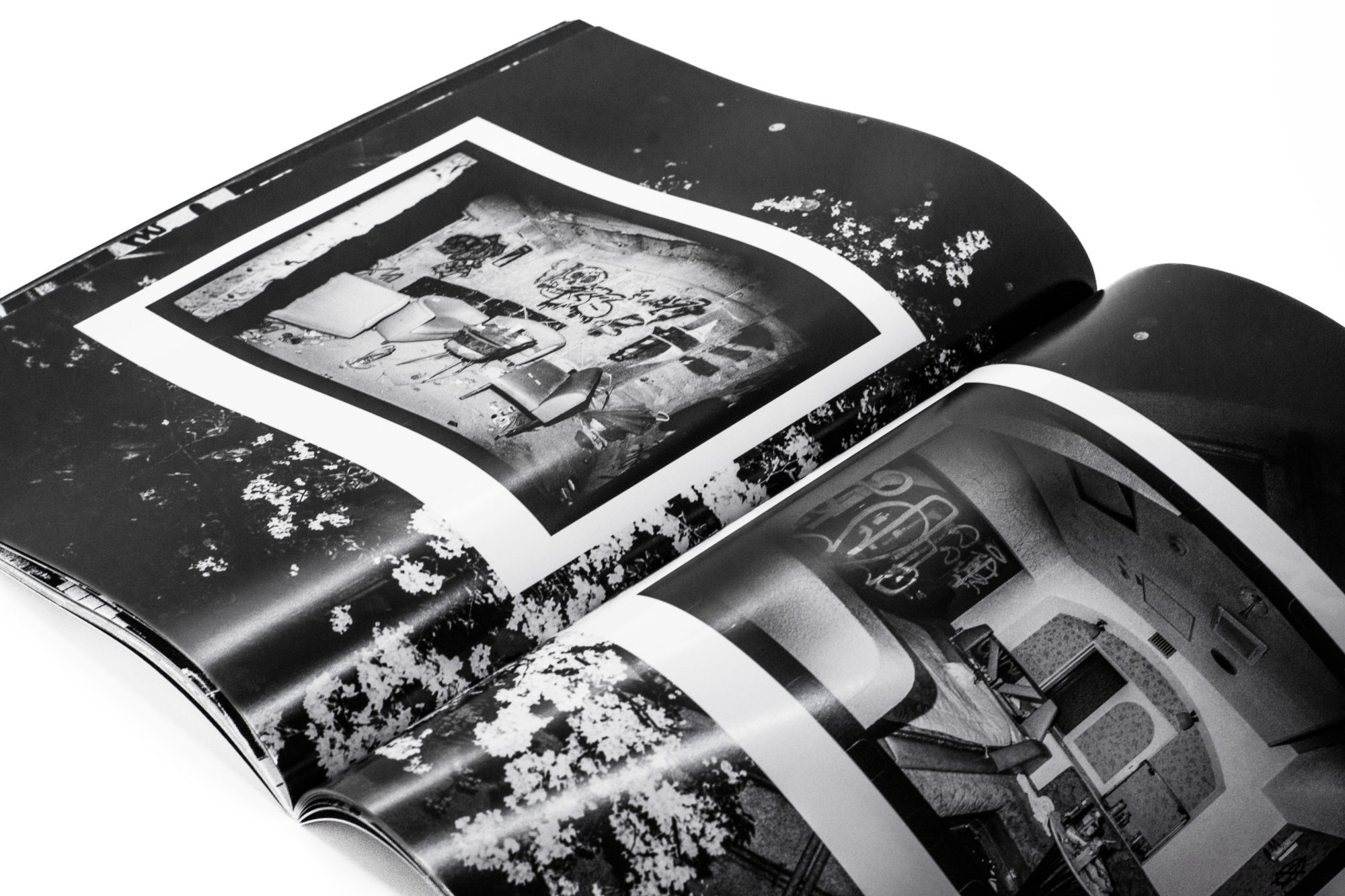 Want to create the best memories in Tokyo? Join my darkroom workshop!
Join our tour, where you'll shoot with film, develop, and print your photos in a darkroom, all in one day.
Every participant will receive one roll of film as a gift. If you prefer, instead of you taking the photos, the guide can also take street portraits of you.
for more contents, please follow me
Instagram: @_nuts.tokyo_
YouTube: @_nuts.tokyo_
Twitter: @nuts_tokyo_