Advertisements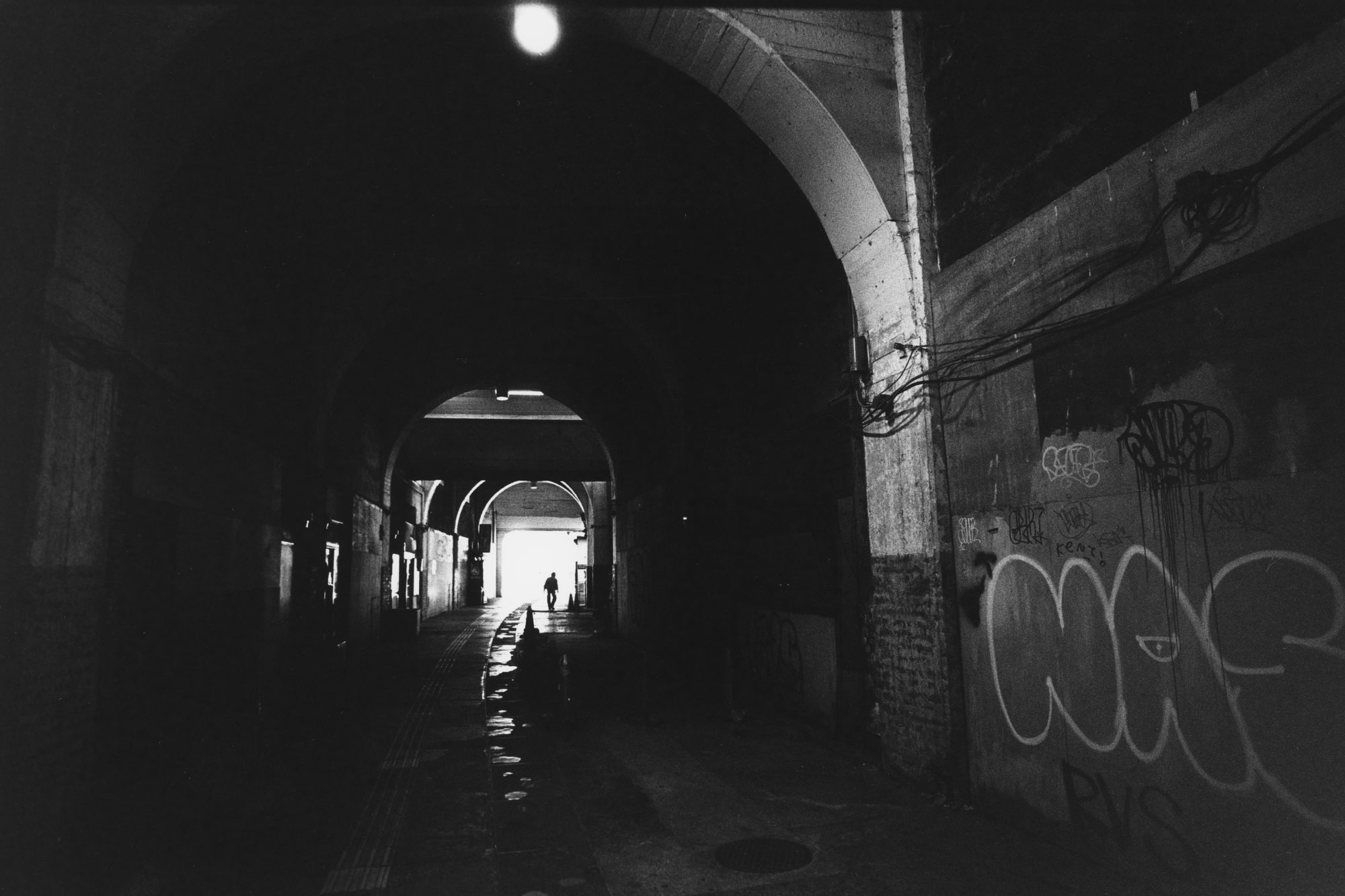 The places we visited in the past may not always be the same.
Especially in Tokyo, a city where scrap-and-build, redevelopment of old places is common. It is not uncommon for a view that we thought would always be there to suddenly disappear, and we regret not taking photos at the time.
In 2020, the world was under lockdown due to the COVID-19, and although there was no mandatory lockdown in Japan, the government urged people to refrain from unnecessary outings with the declaration of a state of emergency.
As a result, many shops closed, and I, who had become free, started taking photos of places I had always wanted to go to but had never been. One of them is the Kokudo Station on the JR Tsurumi Line, which I will introduce in this article.
Advertisements
Kokudo Station: A Time Capsule Since 1930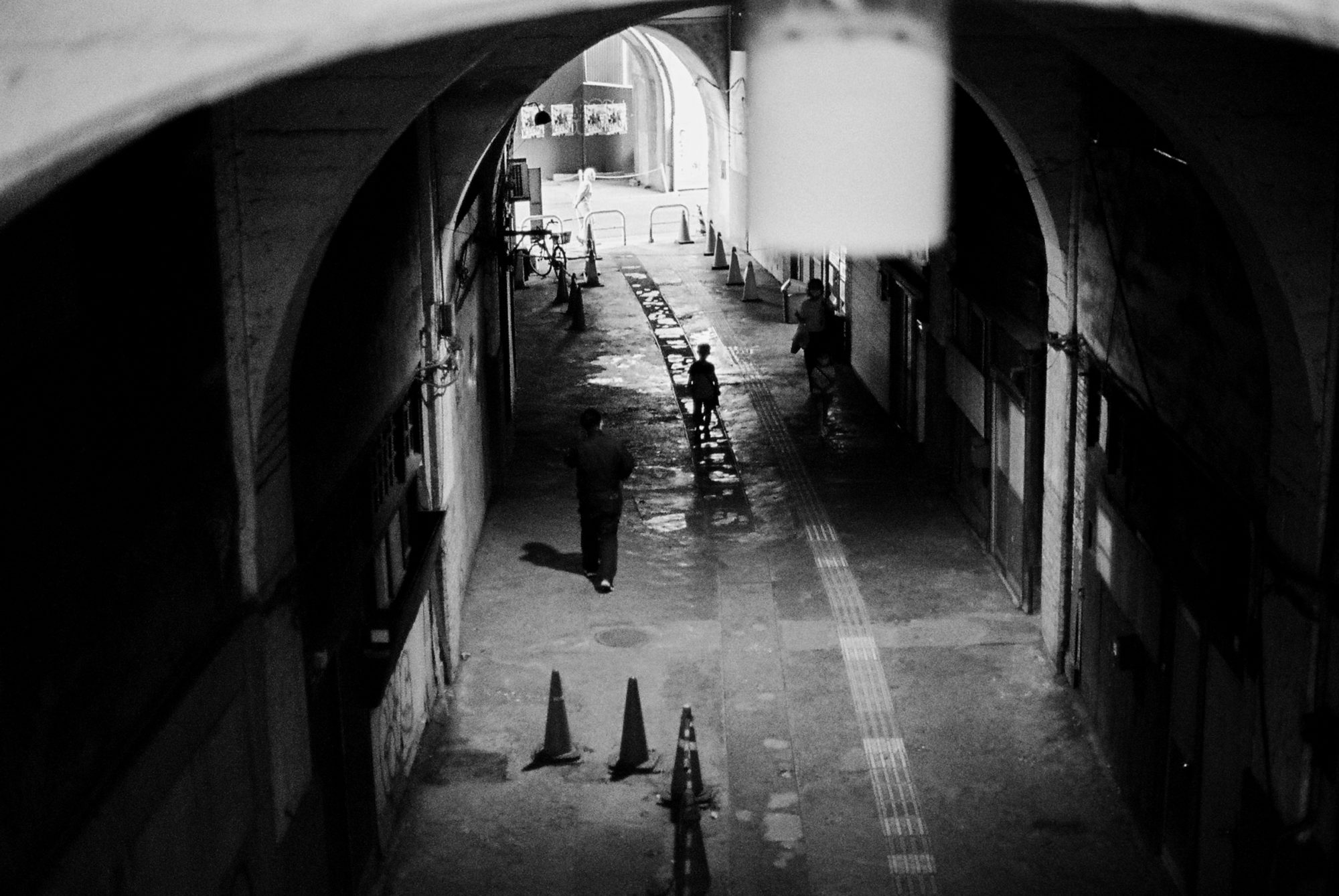 Kokudo Station is located one stop away from JR Tsurumi Station on the JR Tsurumi Line, and has a distinctive elevated structure.
Upon exiting the ticket gates, a concrete arch stretches out before you. The area beneath this elevated structure used to function as a shopping district, but now many stores have closed and only one izakaya remains in business.
Kokudo Station is famous among railway enthusiasts for its unchanged elevated structure since its opening in 1930, and its continued use as a station adds to its popularity.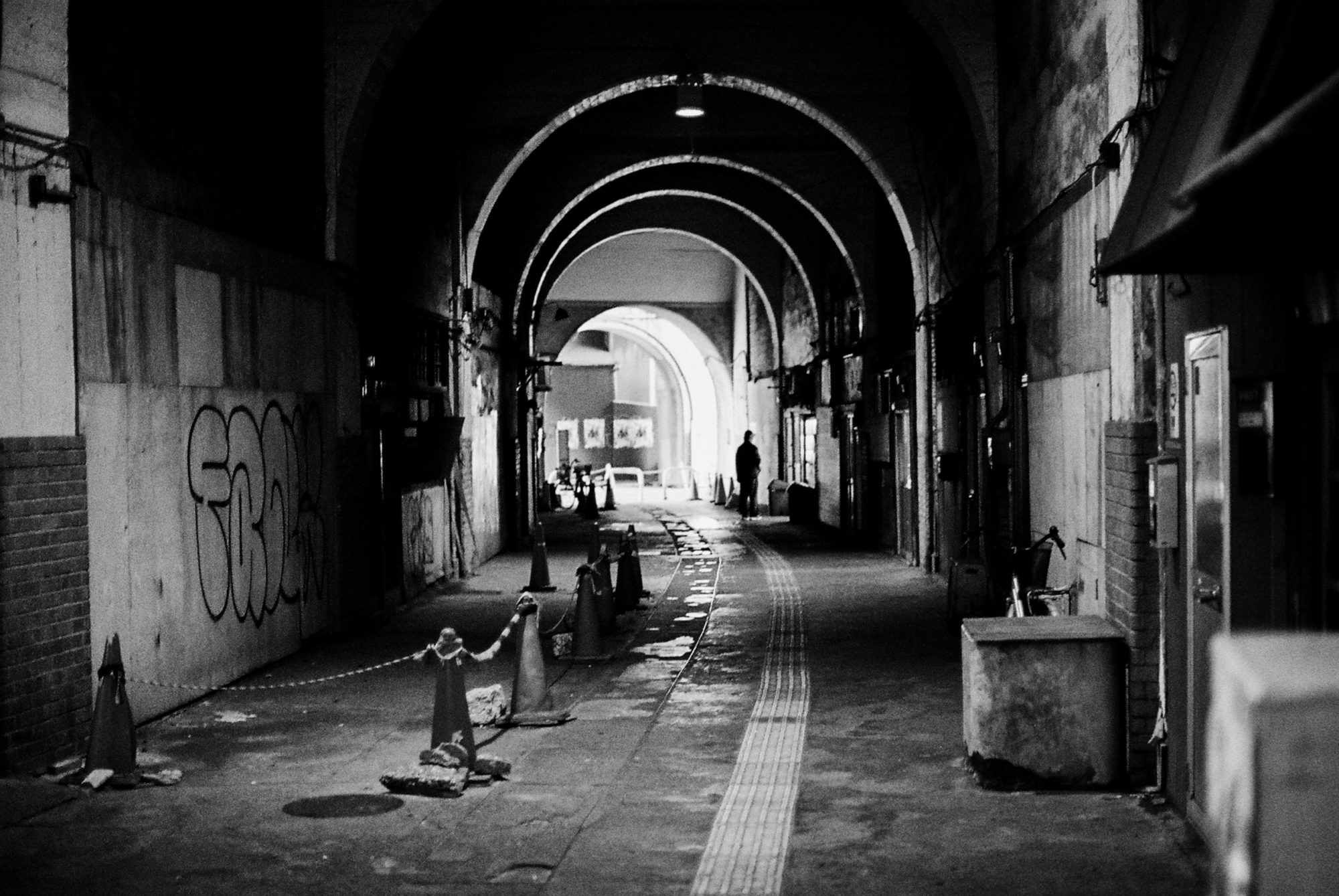 And once the people who got off the train disappear into the indescribable dimness, the space becomes completely devoid of human presence, and the gloomy atmosphere spreads out irresistibly, which is just wonderful.
According to Wikipedia, the average daily ridership in fiscal year 2008 was 1,539 people. Since fiscal year 2009, the number of passengers has not been disclosed.
In contrast, Shinjuku Station, which boasts the highest passenger traffic in the world, has an average daily ridership of approximately 35.3 million people (the combined value of each company in fiscal year 2017), according to Wikipedia. The difference between Kokudo Station and Shinjuku Station is like night and day.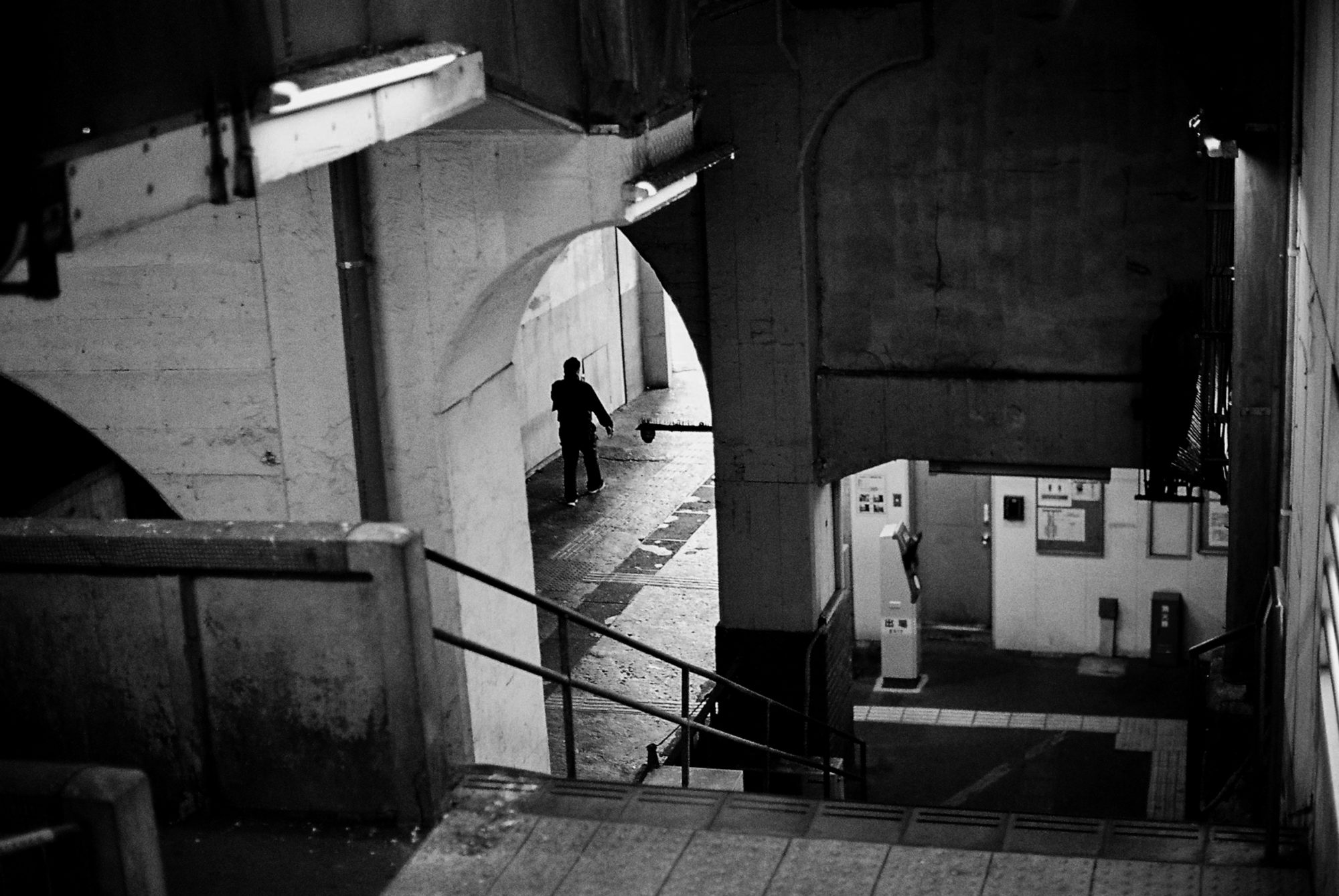 Due to the low number of passengers, the station is unmanned.
There is no one at the ticket gates, and passengers enter and exit by touching their Suica (IC cards). The ticket gates seem like they could be easily passed without paying.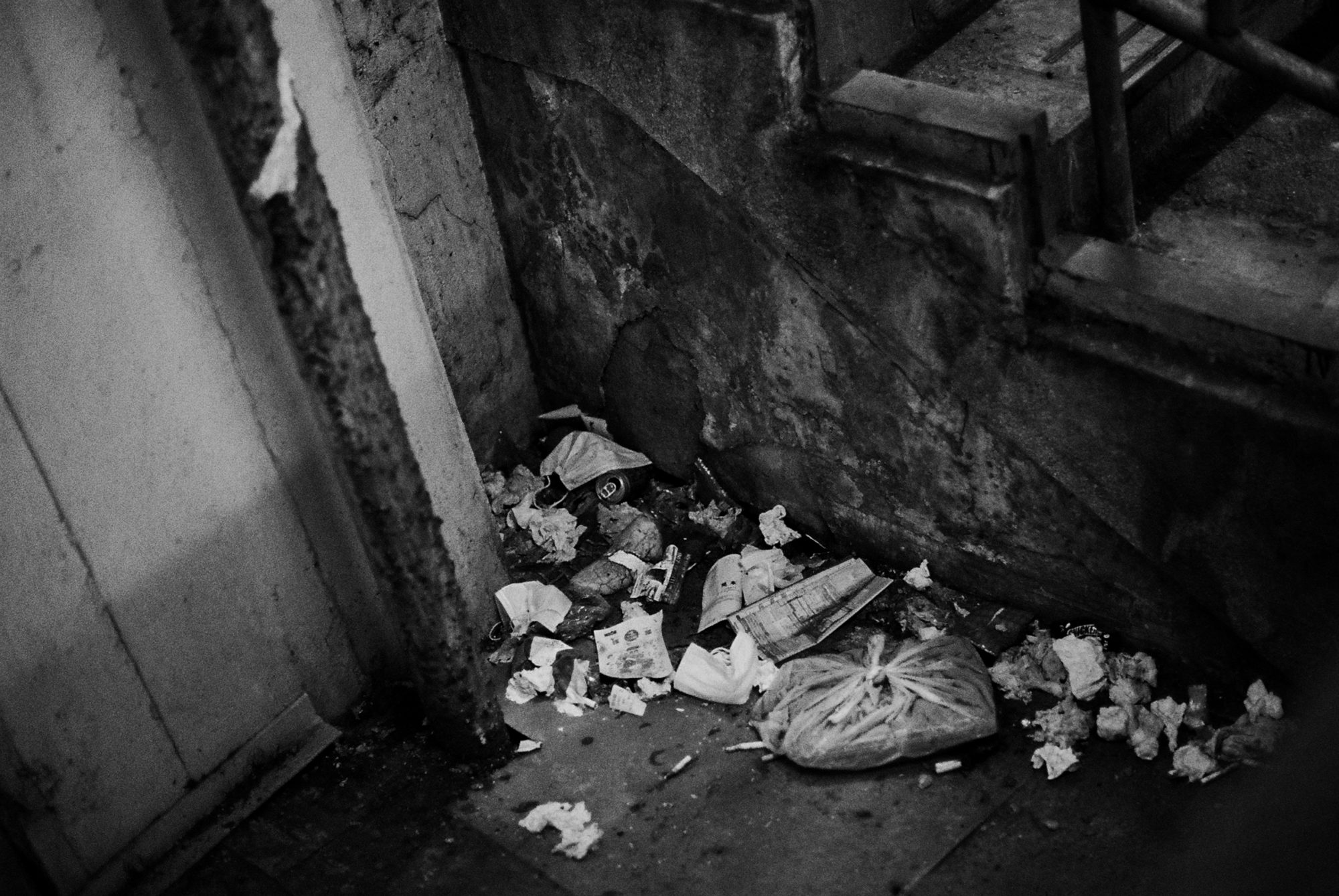 There is only one ticket gate, and if you want to go to the opposite platform, you have to cross the pedestrian bridge on the second floor, where there is scattered garbage and a sense of an unmanned station is evident.
Bullet Holes from the US P-51 Mustang in 1945 Still Remain at Kokudo Station
I am not a railroad enthusiast myself, but there is a big reason why I became interested in Kokudo Station.
I read in an article that during World War II, the station was attacked by the US military, and the bullet marks from that time are still visible at the station.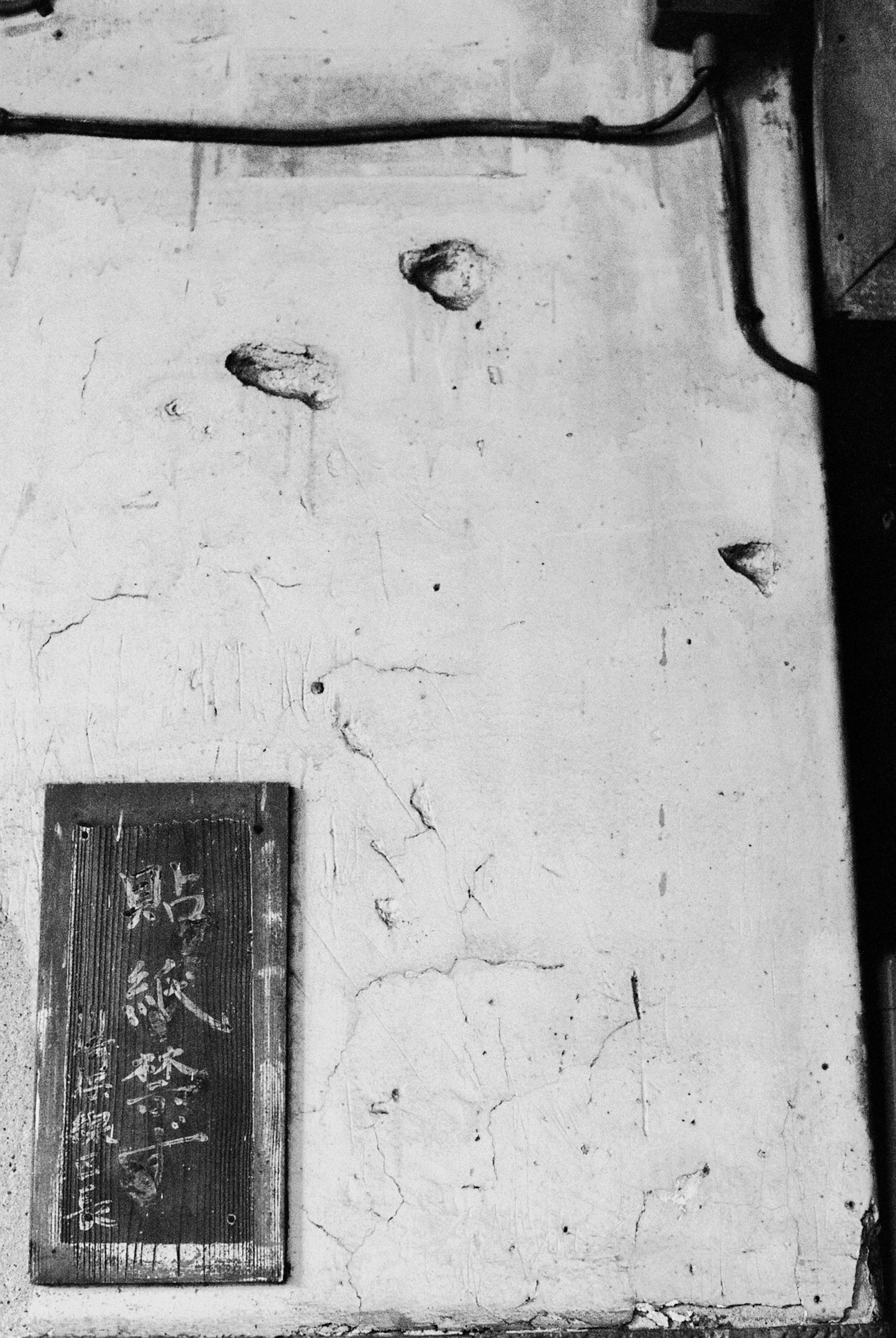 Looking closely at the inside of the station, I was able to find several bullet marks. When I googled it, it seems that the bullet marks at Kokudo Station date back to 1945.
On May 29th, 1945, the US military carried out an air raid on the Yokohama area with a large formation consisting of 517 B-29 bombers and 101 P-51 Mustang fighters. The raid resulted in approximately 8,000 to 10,000 casualties.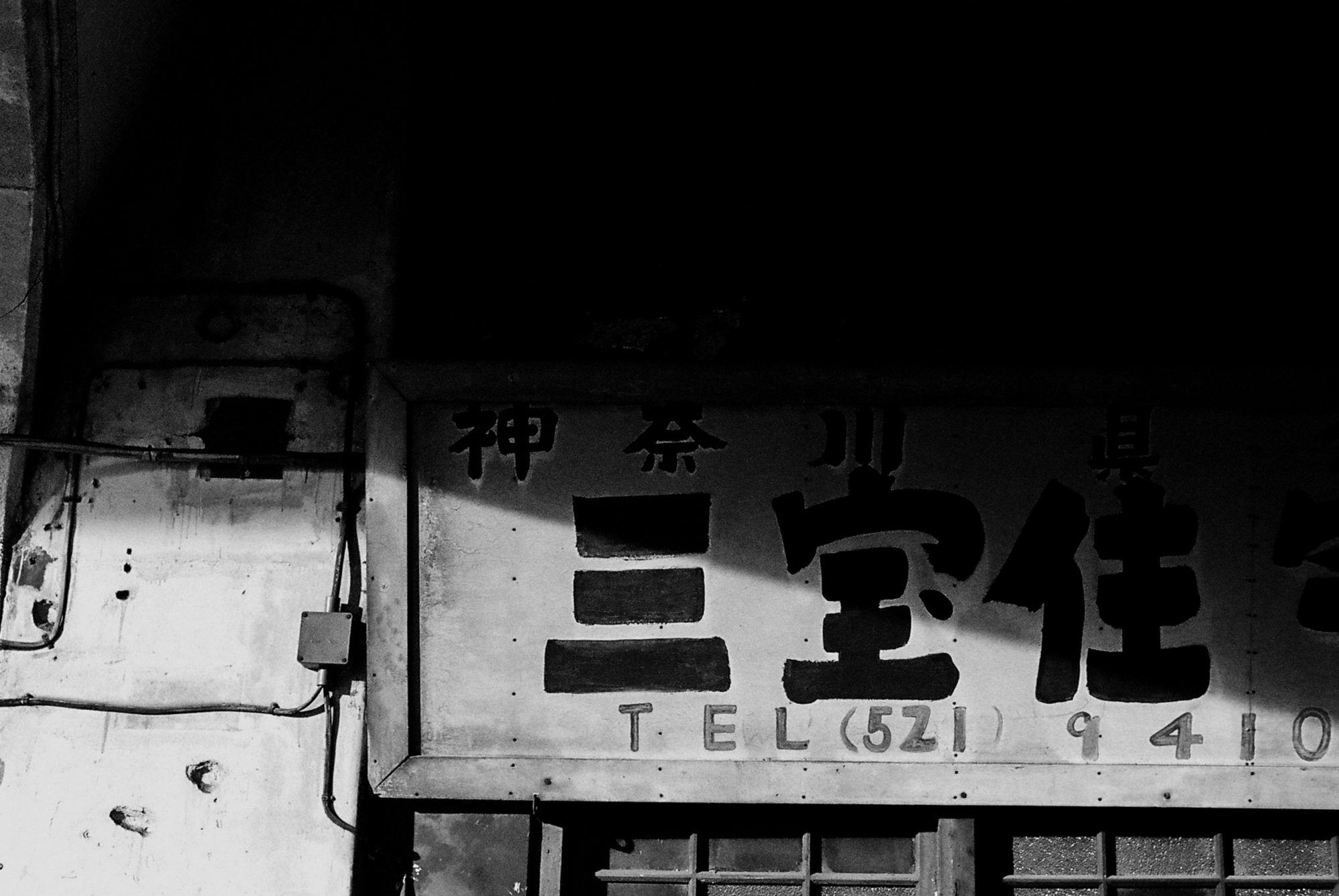 It is said that at the time of the air raid, the P-51 Mustang's primary mission was to escort B-29 bombers.
However, towards the end of the war, the P-51 Mustang's mission changed from escorting to ground attacks, and it is said that they even strafed civilians as well as important targets.
The bullet marks at Kokudo Station are said to be the result of the P-51 Mustang's machine gun strafing during that time.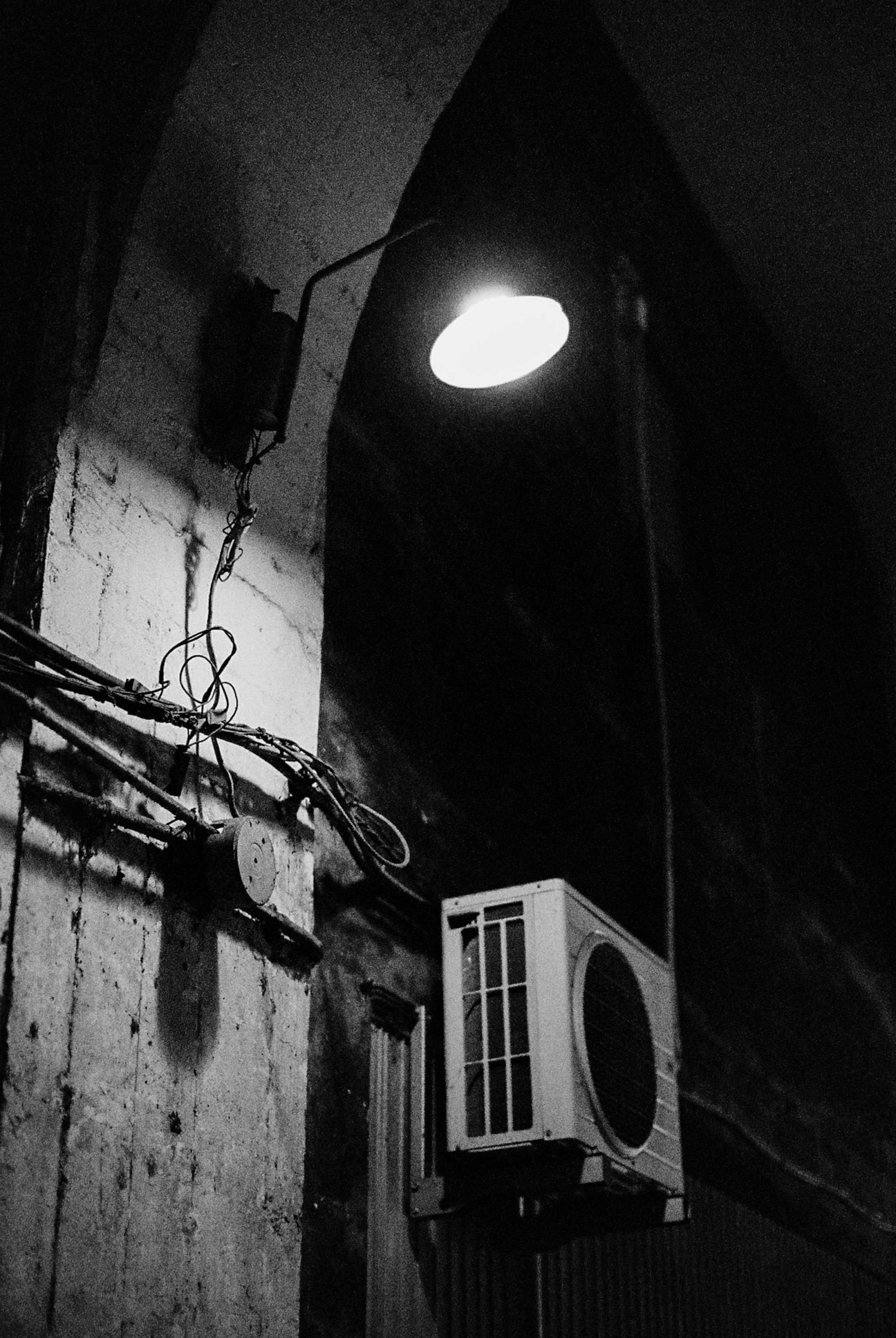 As mentioned earlier, Tokyo is a city of scrap-and-build, and places where the scars of war from over 70 years ago still remain are rare.
Even places like Shinjuku's Memory Lane (also known as Piss Alley), which attracts many foreign tourists, are remnants of black markets that were born out of Japan's defeat in the war and the shortage of supplies.
If you have some knowledge about the history of the war, walking around Tokyo like this can become a little more enjoyable.
Watching Kokudo Station in a video (2020)
Check out the YouTube video of Kokudo Station from 2020 when I visited there, to see how it looked at the time.
LOCATION MAP
NEW ZINE RELEASED.
Yusuke Nagata's fourth zine, his first in two years, has finally been released.
This time, I am also offering a limited-edition print set. From a selection of 6 images, you can choose either darkroom prints or inkjet prints.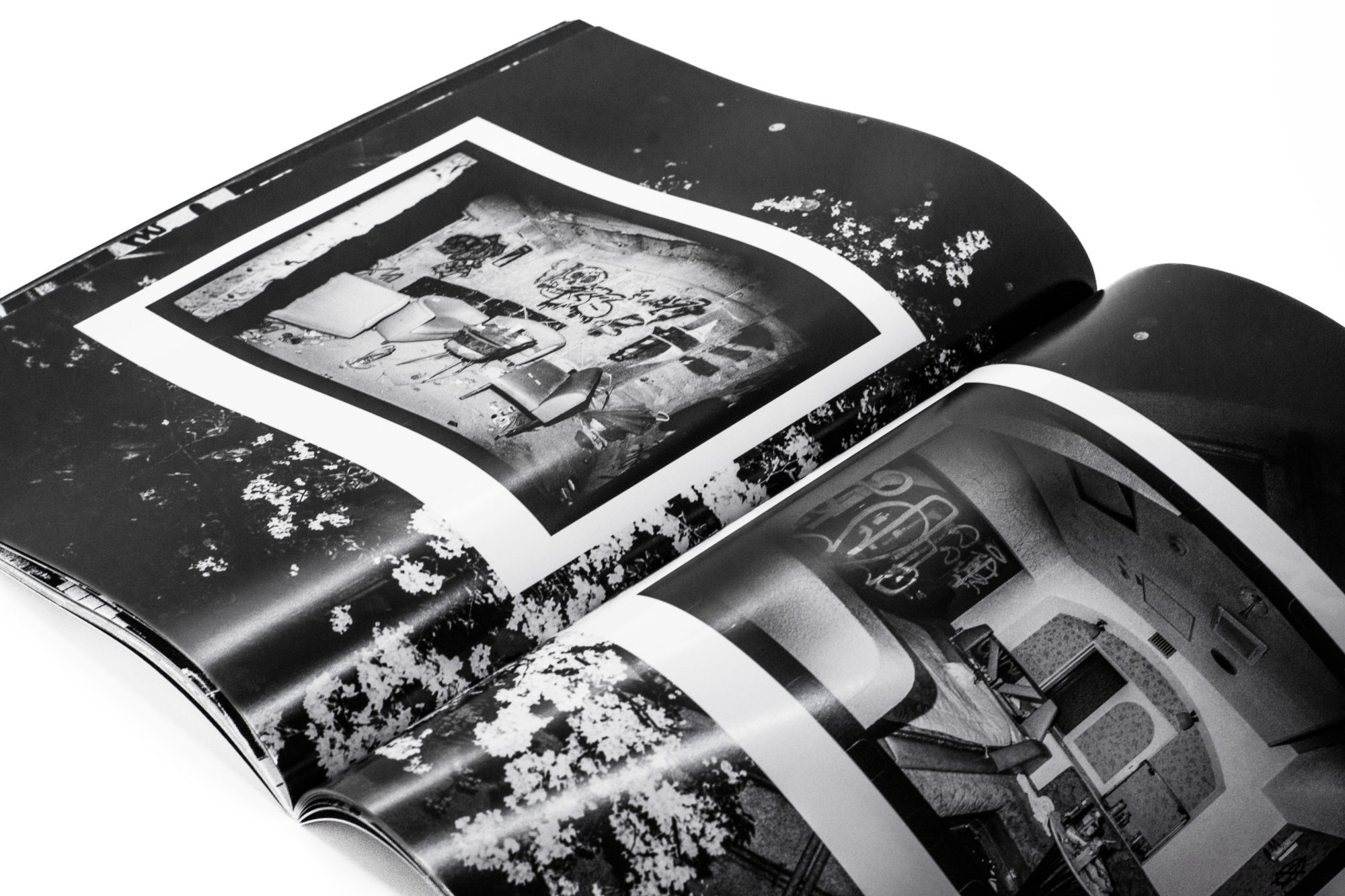 Want to create the best memories in Tokyo? Join my darkroom workshop!
Join our tour, where you'll shoot with film, develop, and print your photos in a darkroom, all in one day.
Every participant will receive one roll of film as a gift. If you prefer, instead of you taking the photos, the guide can also take street portraits of you.
for more contents, please follow me
Instagram: @_nuts.tokyo_
YouTube: @_nuts.tokyo_
Twitter: @nuts_tokyo_