Advertisements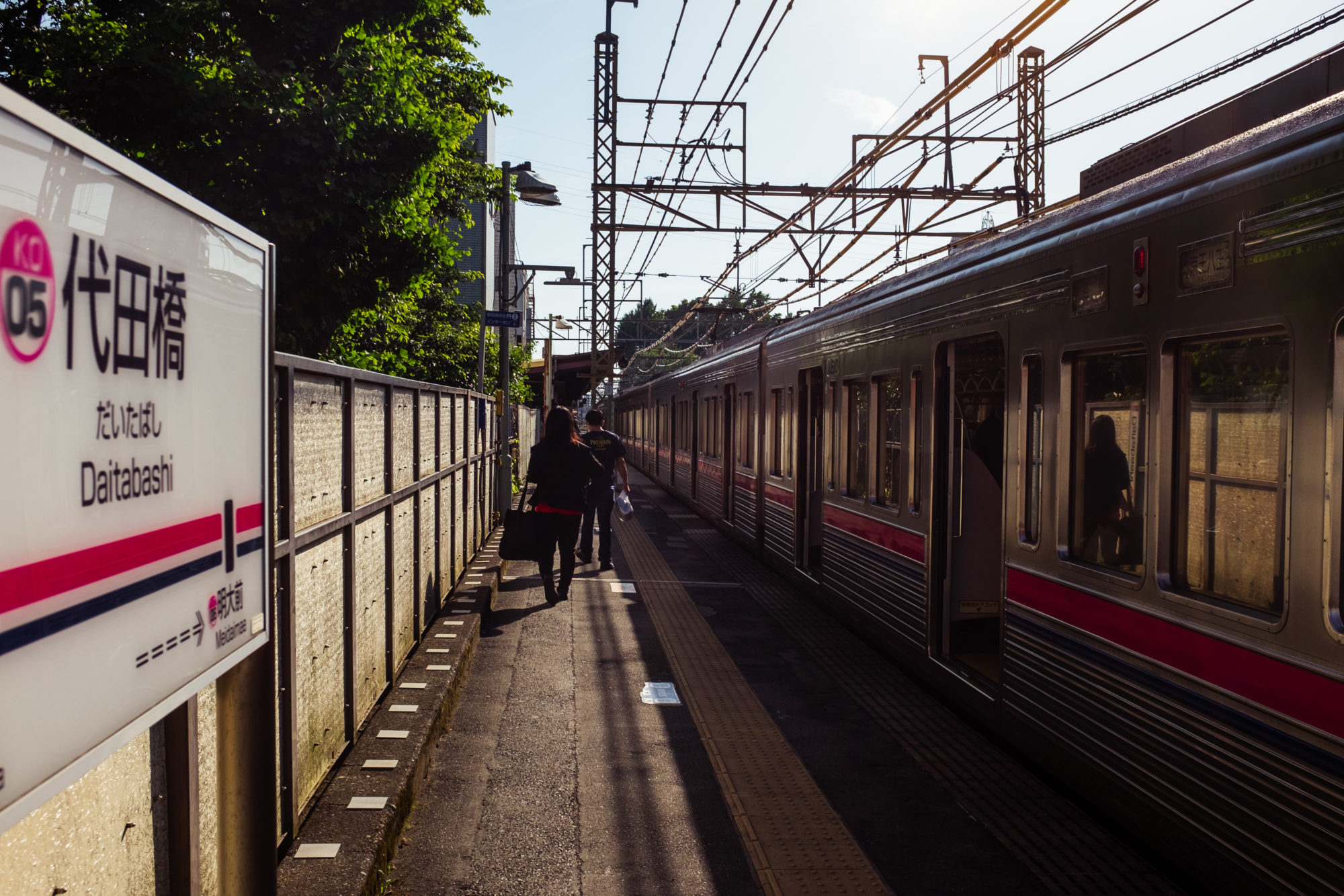 To visit "flotsam books," a store that handles art books, I headed to Daitabashi Station, which is just two stops away on the Keio Line from Shinjuku.
Speaking of Shinjuku, it is one of the major cities in Tokyo. And Shinjuku and Daitabashi are just a stone's throw away from each other, but there is still a shanty town area around Daitabashi where tin-roofed shacks are lined up.
Advertisements
Clean and Safe Shanty Towns in Tokyo
First and foremost, it is important to note that while there are many shanty towns around the world, Tokyo's shanty town is different in that it is clean and safe. So why does Tokyo have shanty towns? The answer lies in the aftermath of World War II.
In 1945, Japan experienced the end of the war, and Tokyo was literally reduced to ashes due to extensive air raids. This resulted in a significant housing shortage. As a makeshift solution, tin-roofed shacks were built to serve as temporary dwellings.
Furthermore, many of the black markets that emerged due to post-war food and supply shortages operated out of illegally constructed shacks.
Subsequently, as Japan entered a period of rapid economic growth, many neighborhoods underwent redevelopment, leading to the disappearance of these shack settlements. However, even after nearly 80 years since the end of the war, shanty towns where tin-roofed shacks are lined up still exist in various locations.
In Tokyo, where opportunities to see old buildings are scarce, it is not only me who feels a sense of wonder upon encountering these shanty towns.
Exploring the Shanty Town of Daitabashi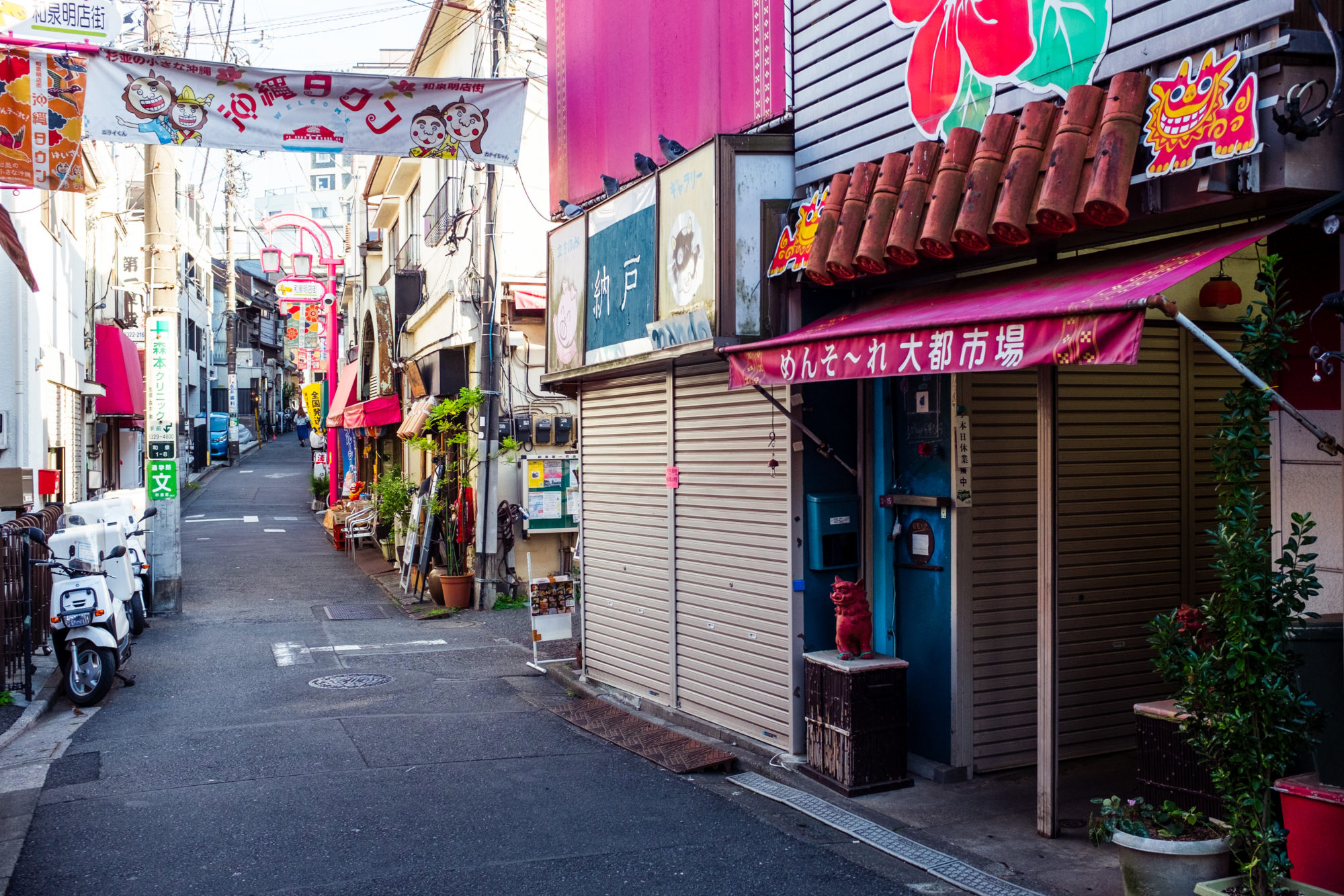 In Daitabashi, there is Okinawa Town, where you can easily spot tin-roofed shacks as you wander around.
It's worth noting that Okinawa Town did not originate from a concentration of Okinawan natives, but rather from the idea of creating a themed town centered around Okinawa to revitalize the local shopping district.
On March 20, 2005, Okinawa Town officially opened its doors and reportedly attracted an impressive 16,000 visitors within its first two days. However, as of May 2023, there were hardly any signs of people in the area.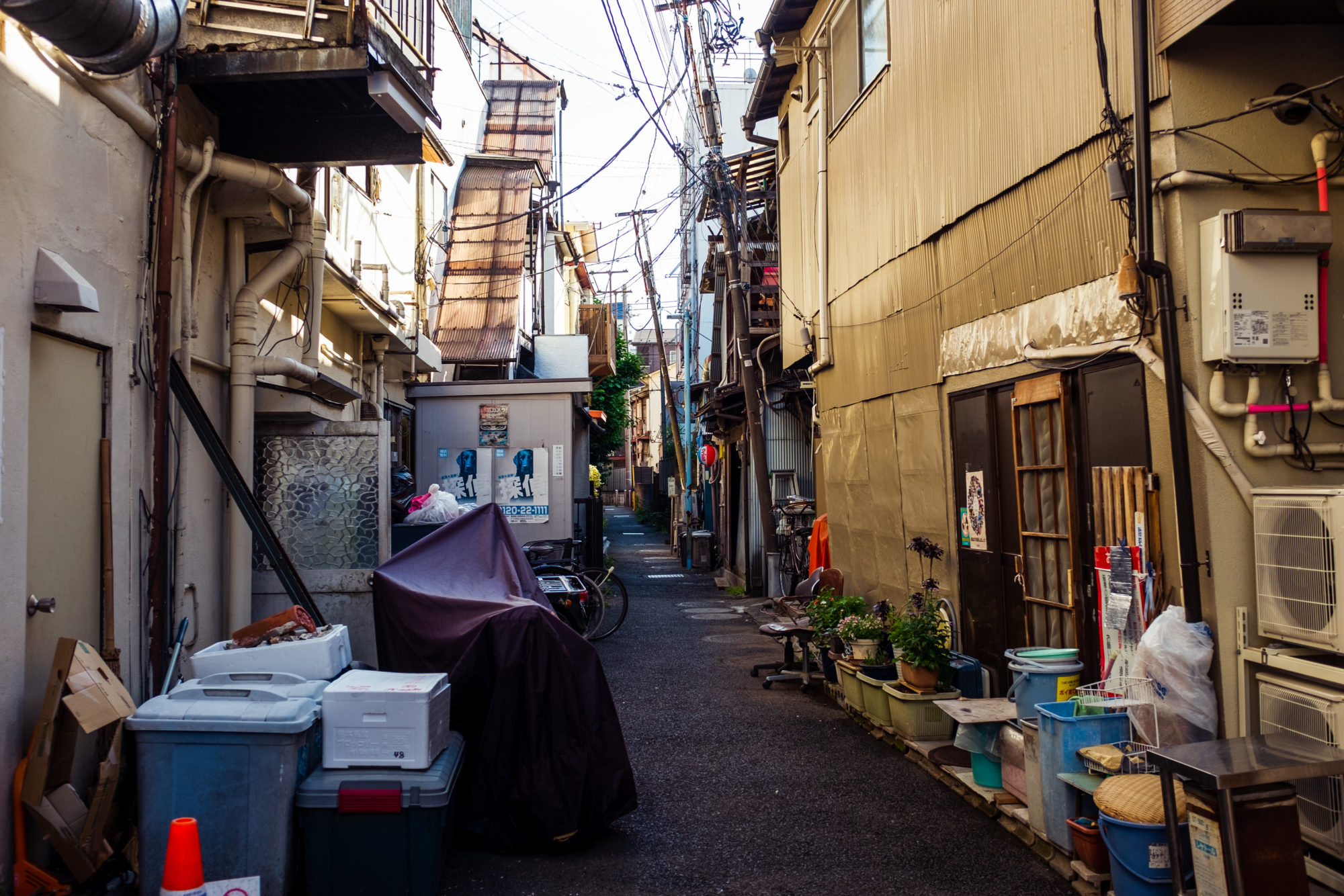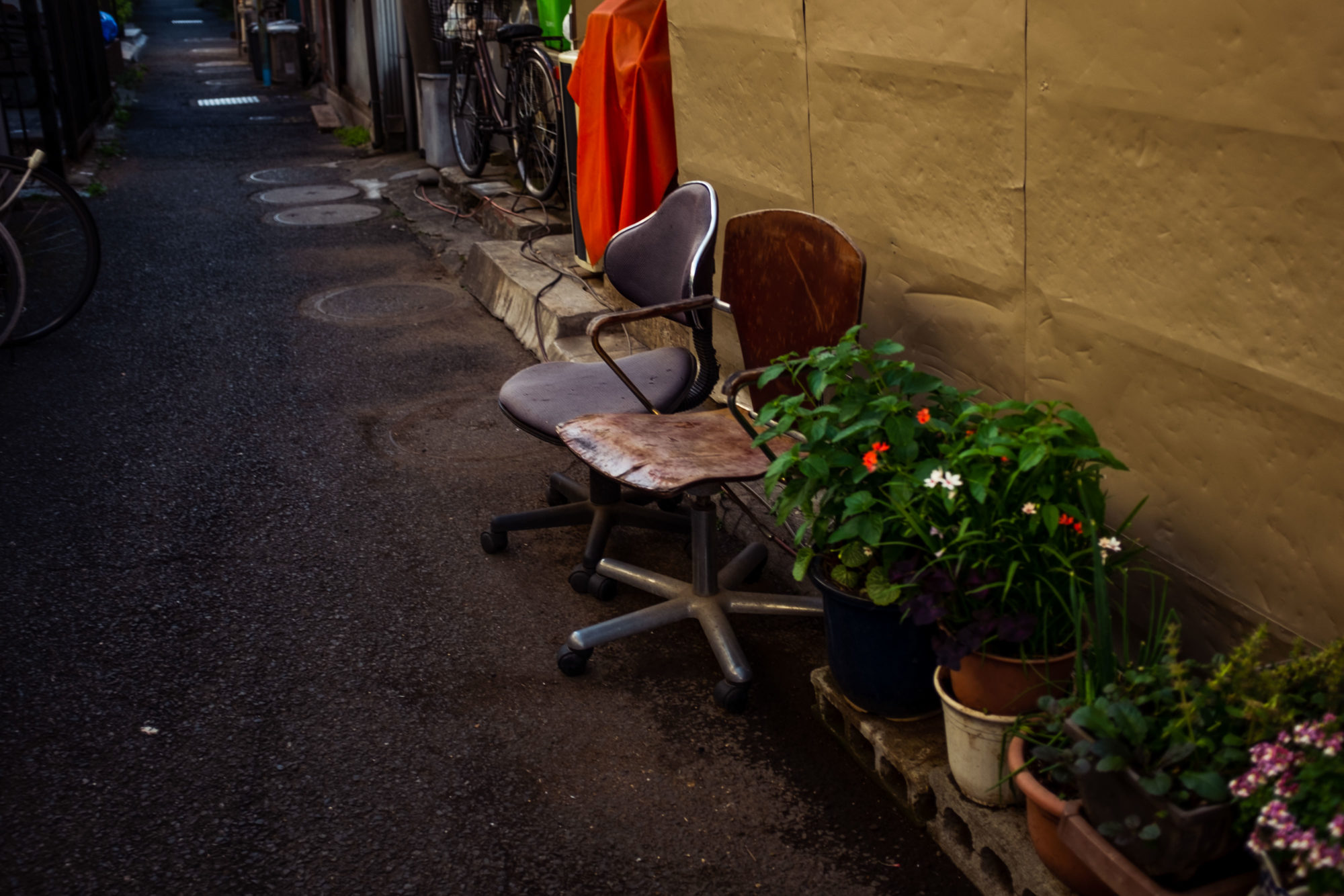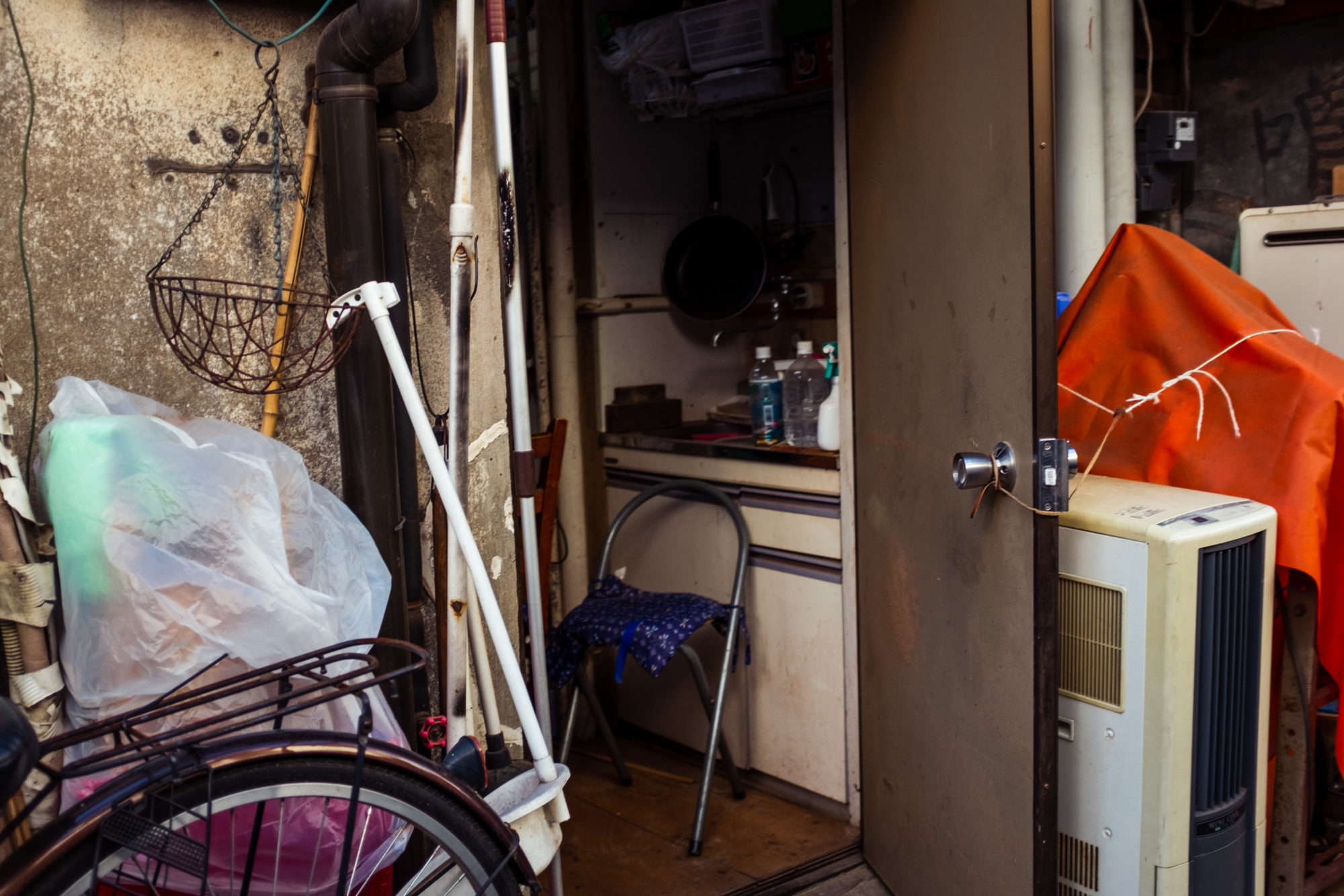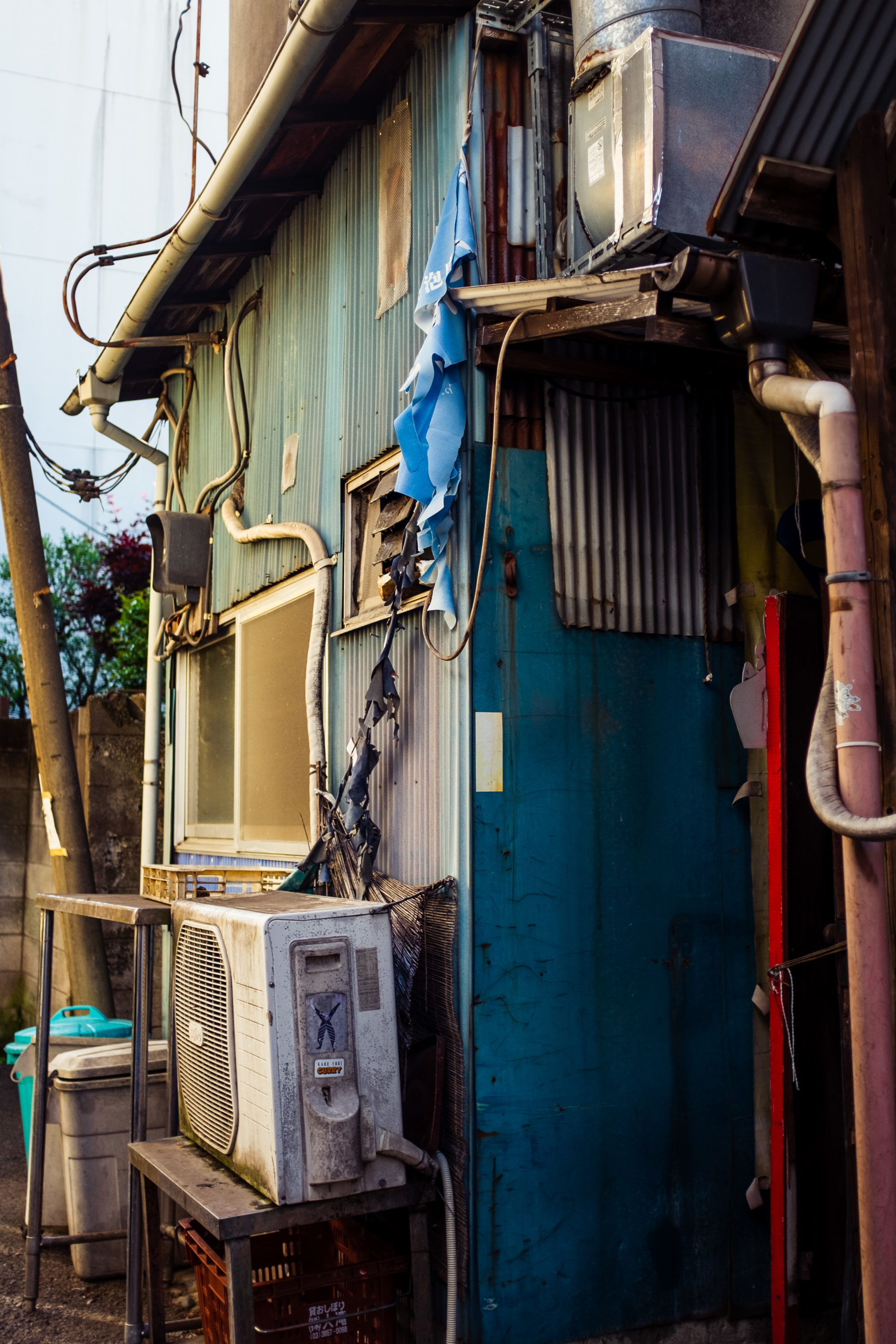 Oh, how beautiful these shacks are.
As you stroll through the back alleys of Okinawa Town, the first thing that catches your eye is the sight of tin-roofed shacks.
The shacks in the Daitabashi area are said to have been built around the 1950s, but during my next visit, I'll try asking the locals about when exactly they were constructed.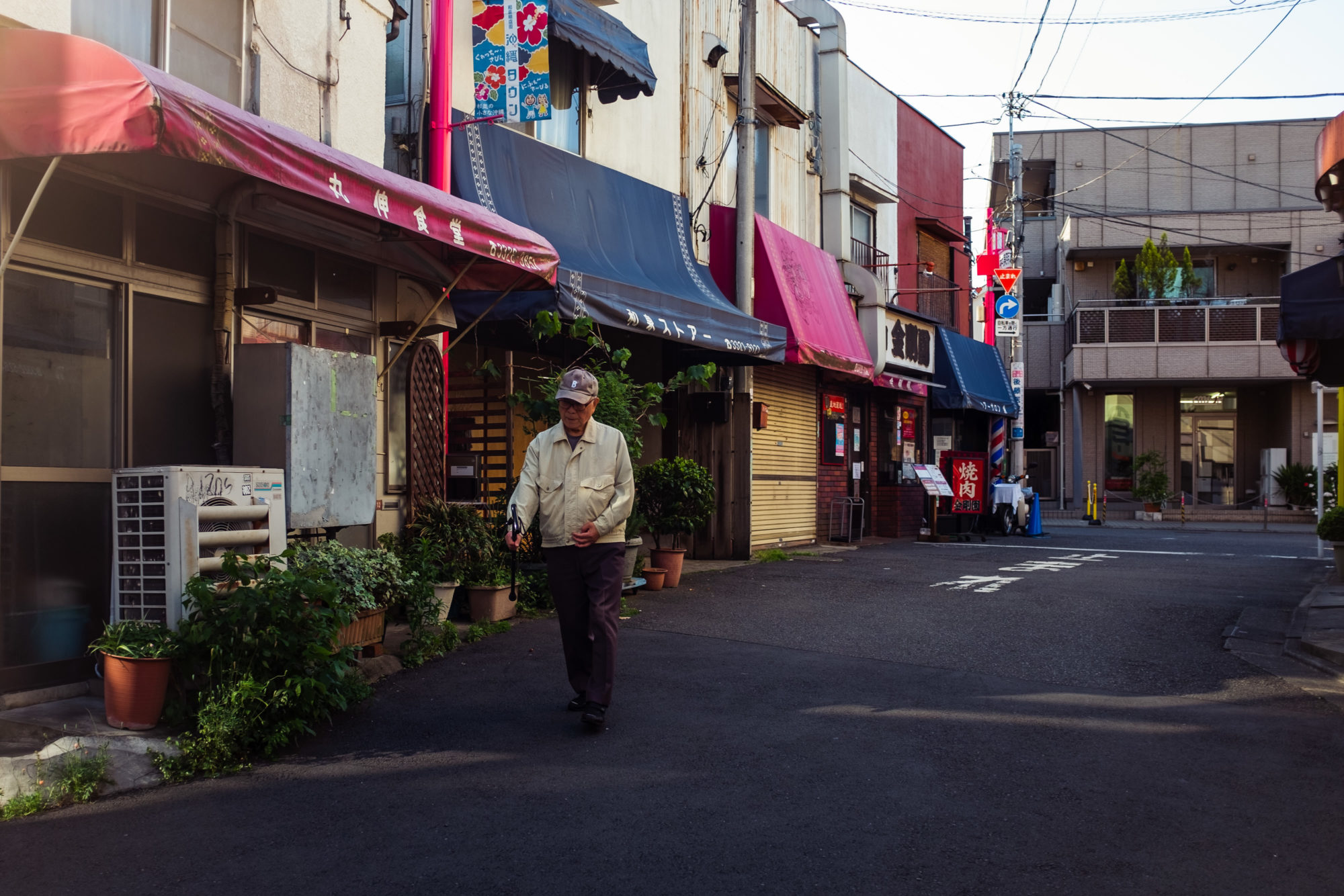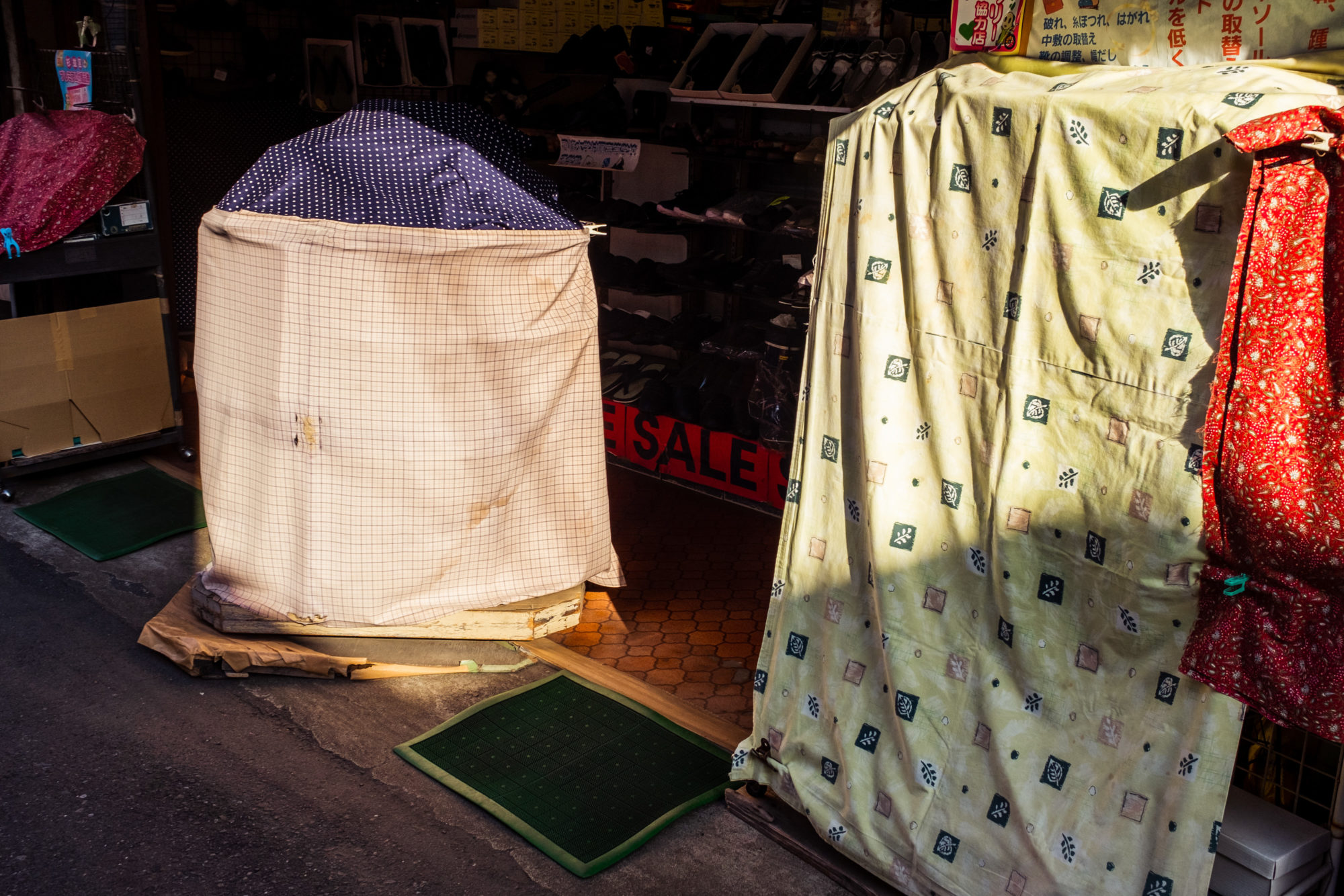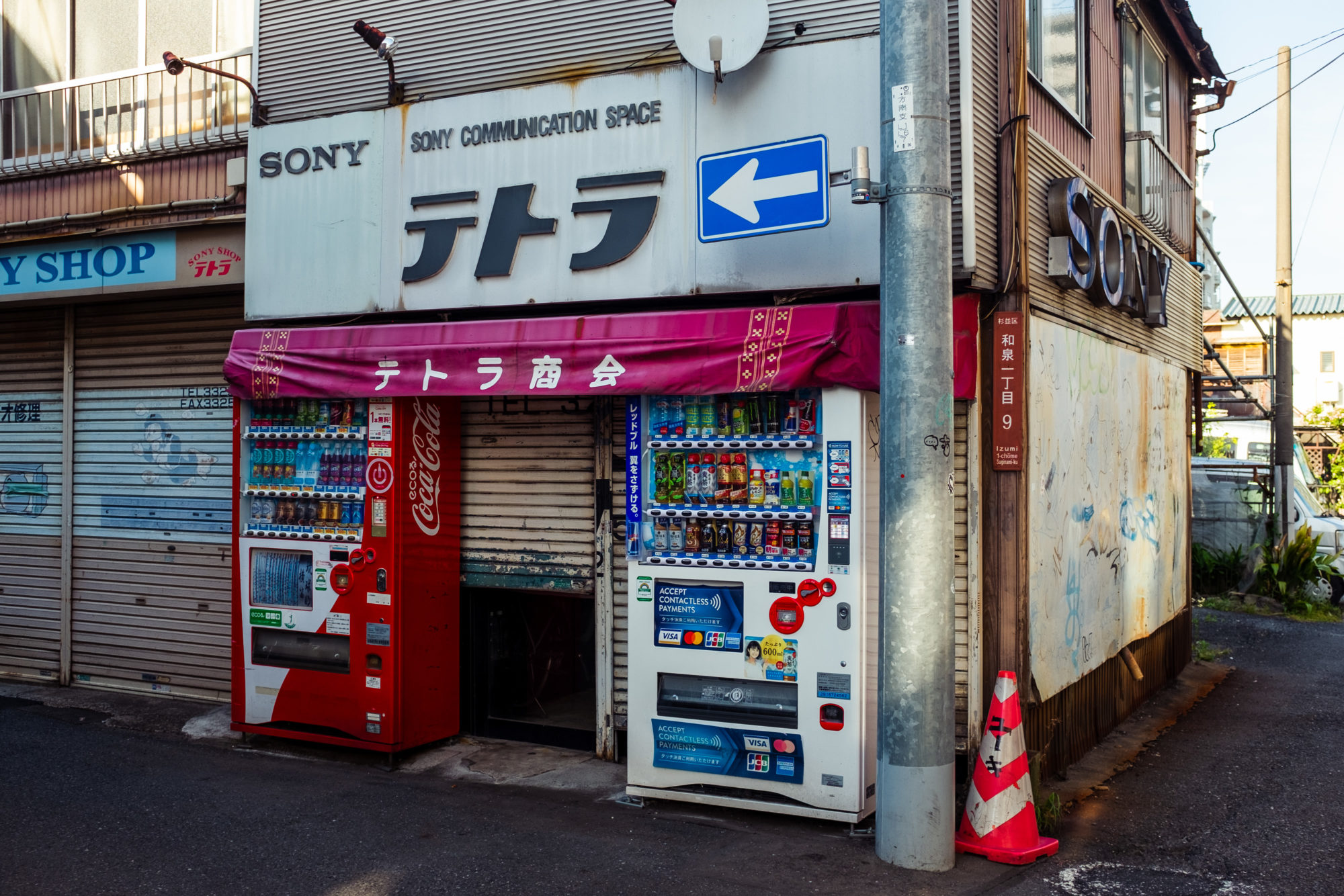 As you pass through Okinawa Town, you'll come across an area lined with retro shops. Among these buildings, there is one that seems to have been a former Sony retailer, exuding an aged charm.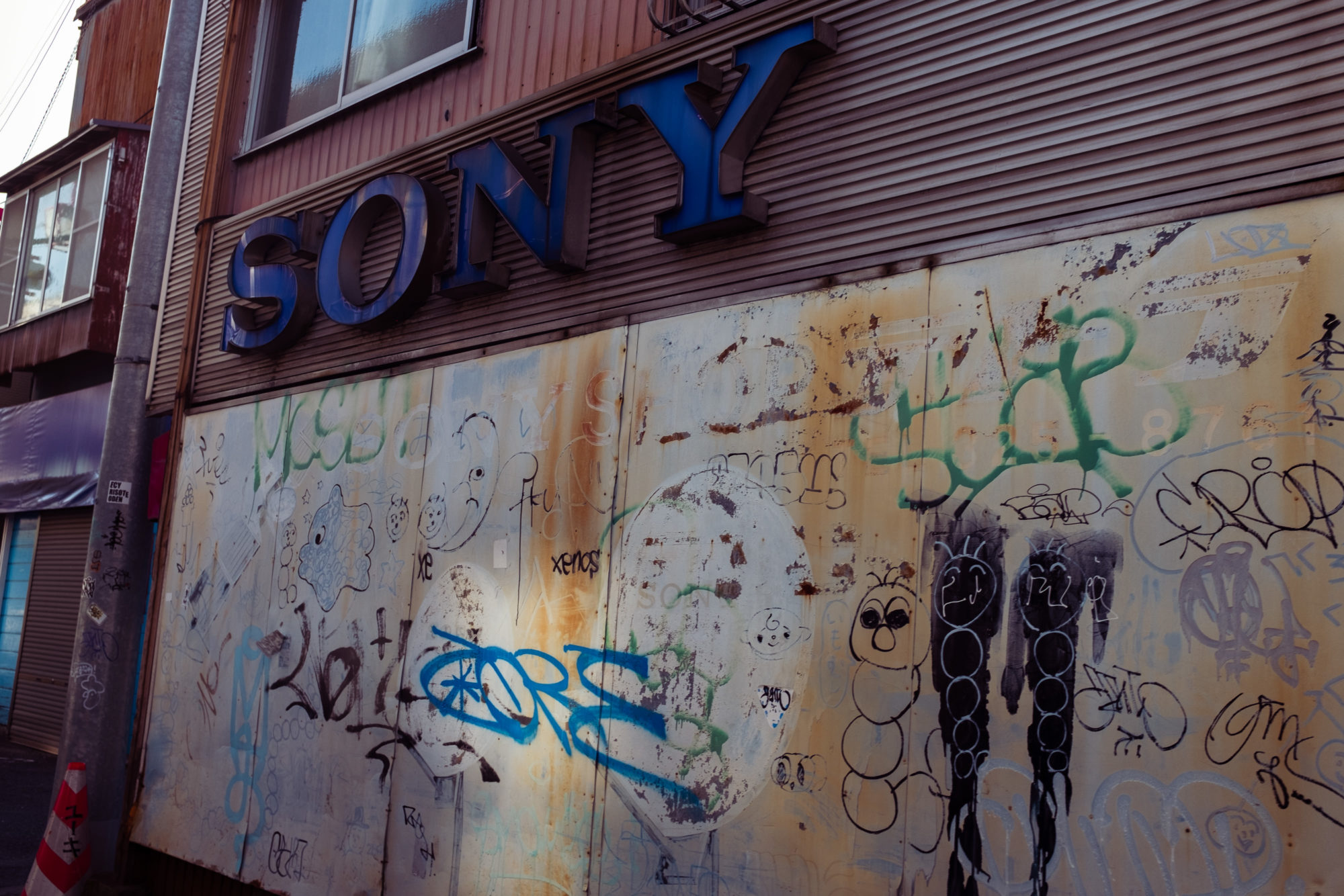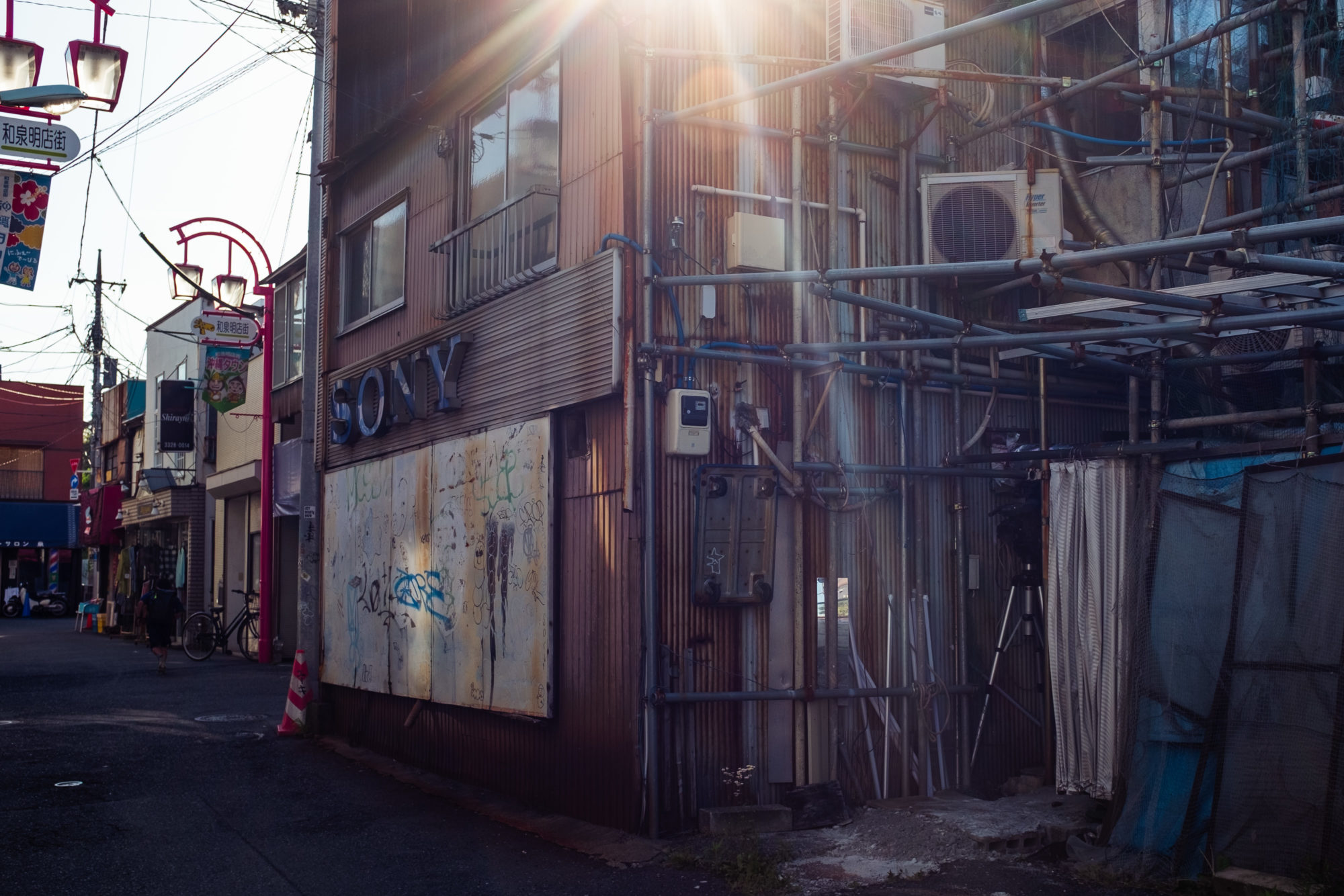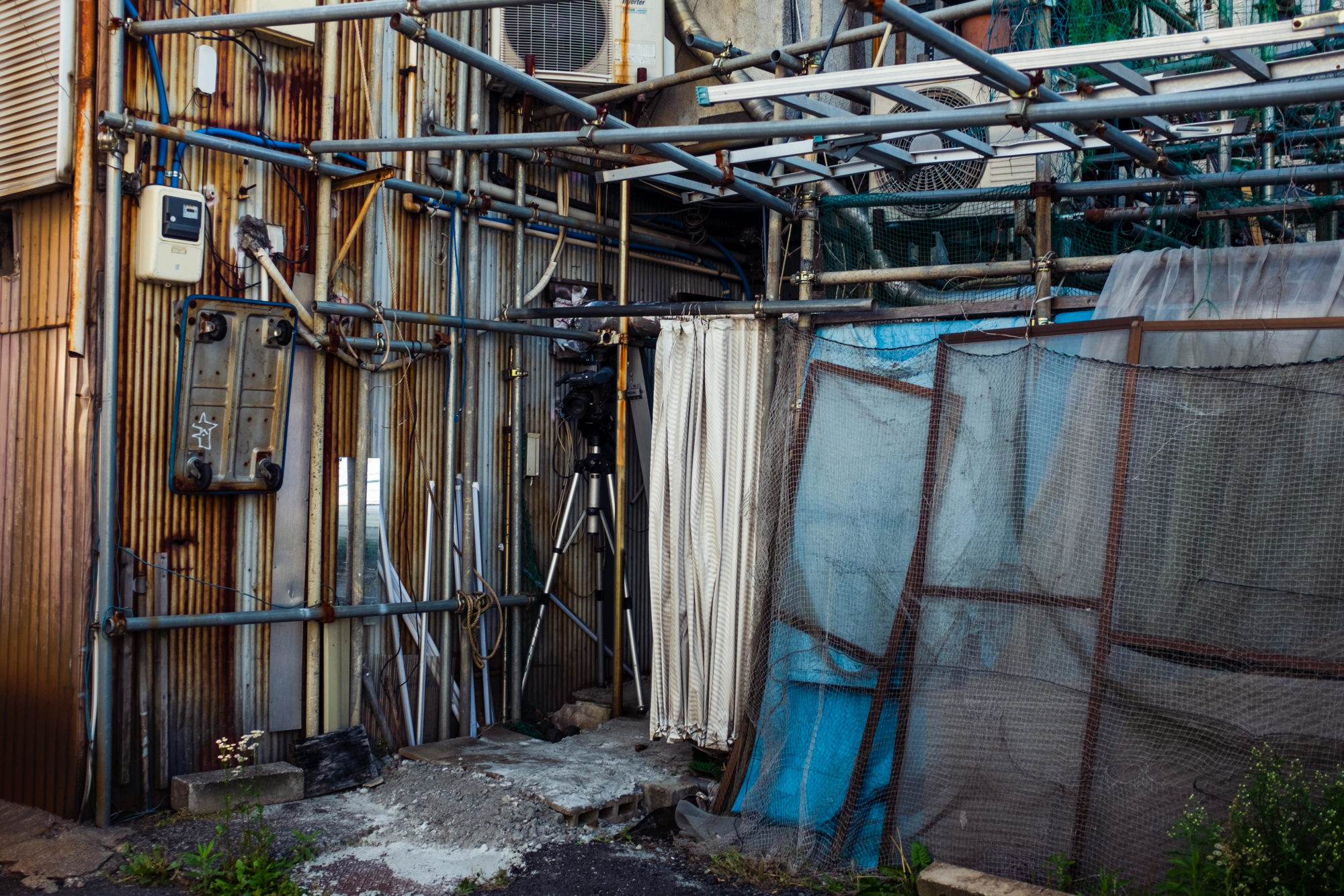 I wondered if it was a security camera – there was one video camera mounted on a tripod on the backside of a building.
The street where the Sony shop is located is the main shanty town area. Despite the construction of new apartments, tin-roofed shacks still line this street.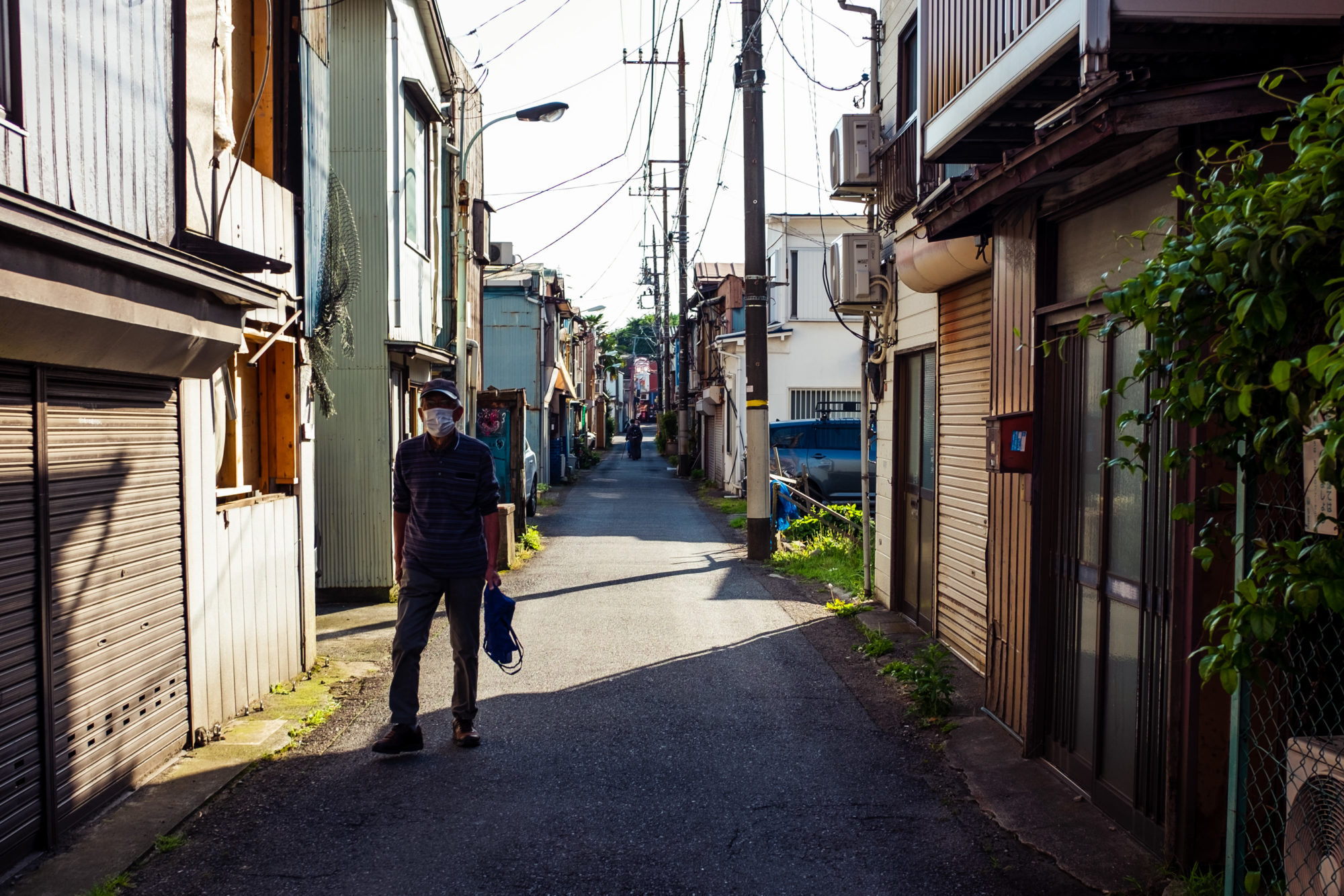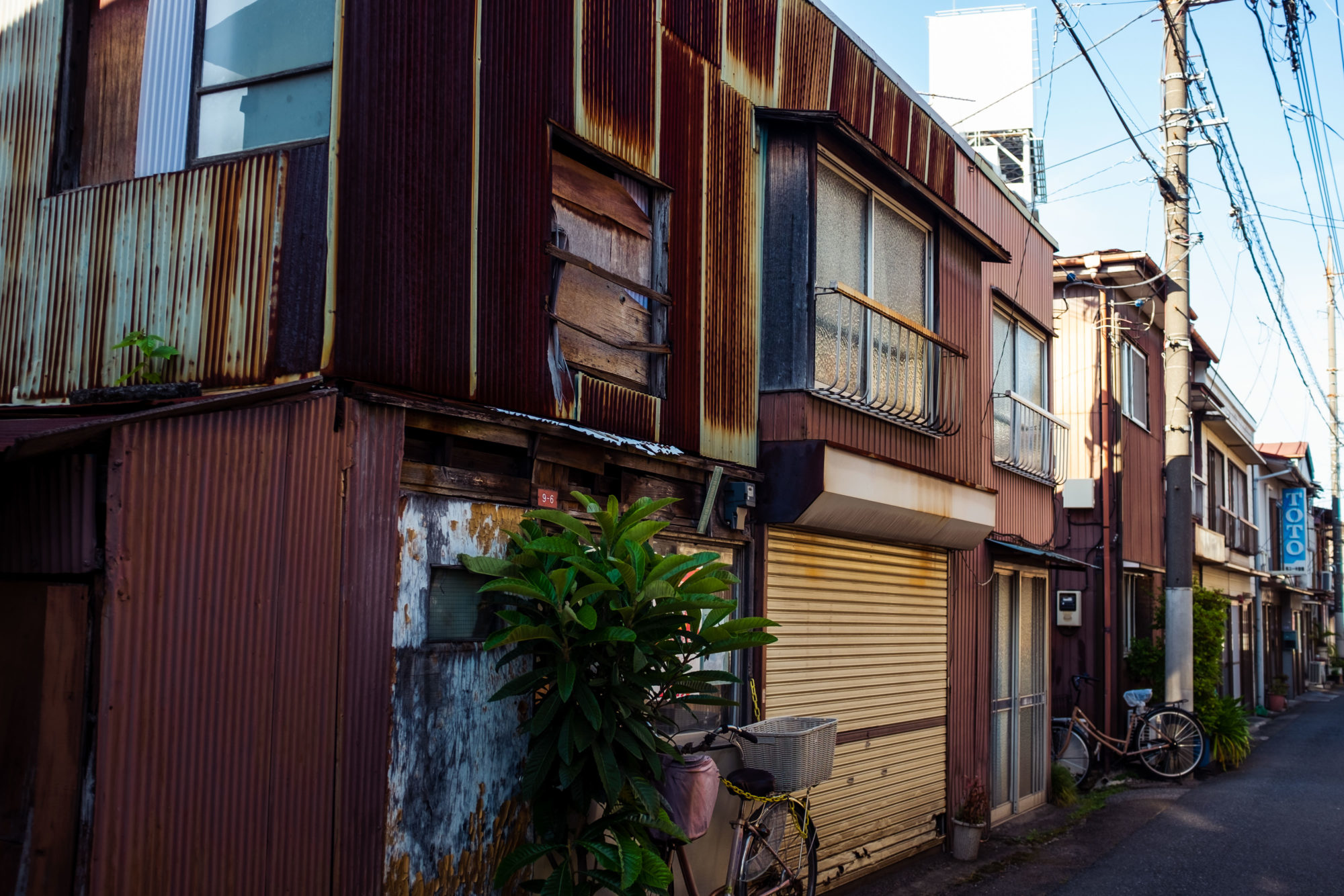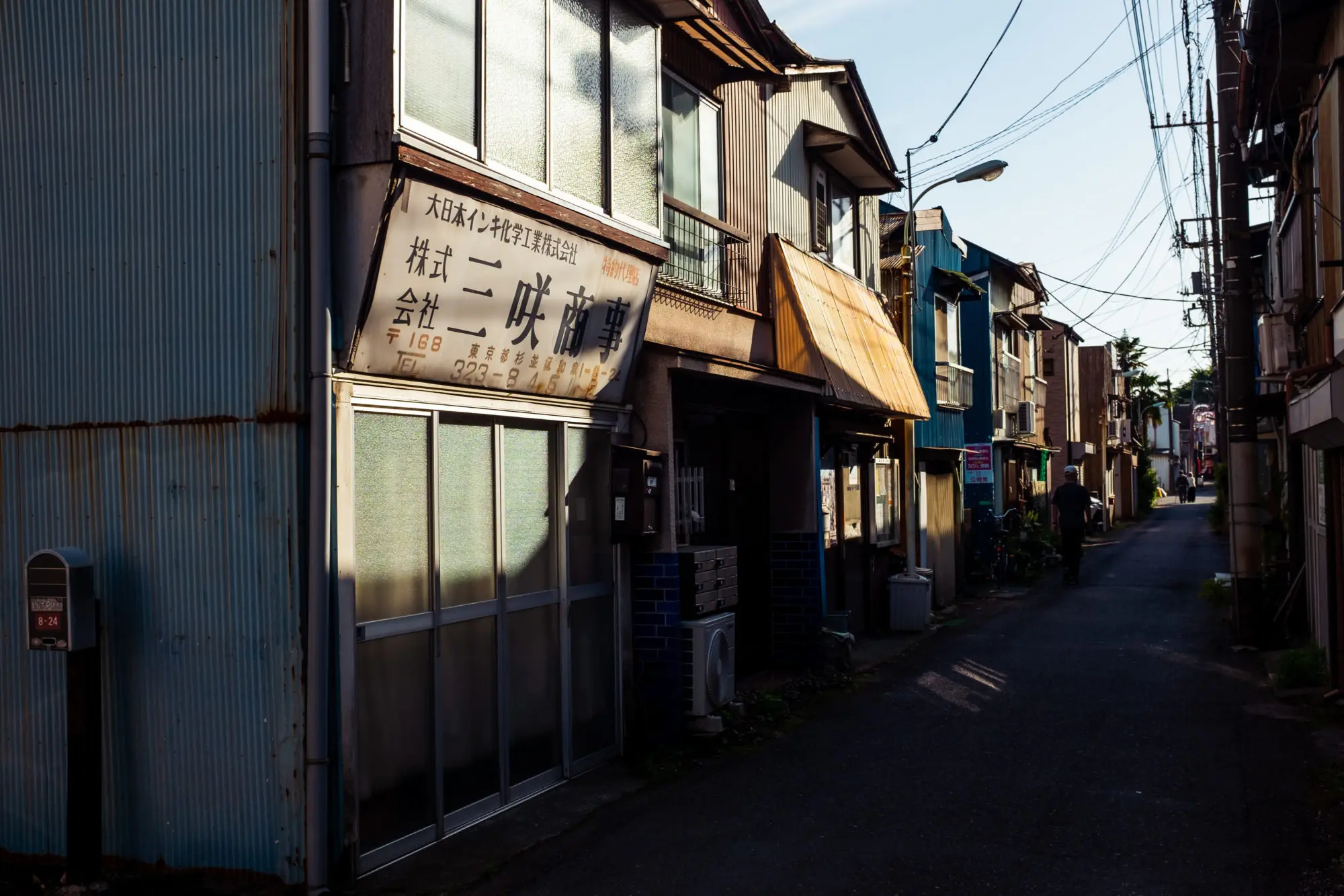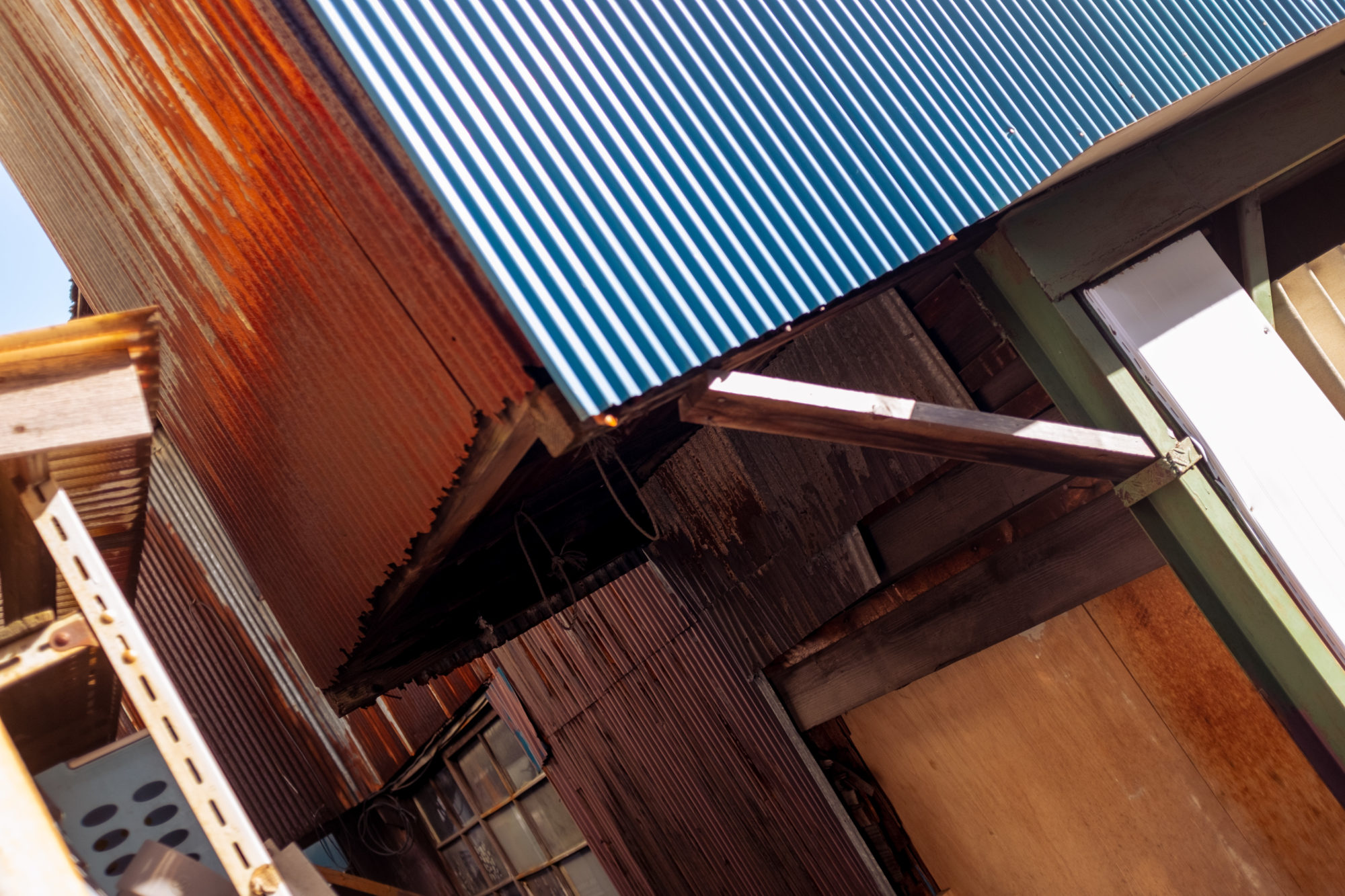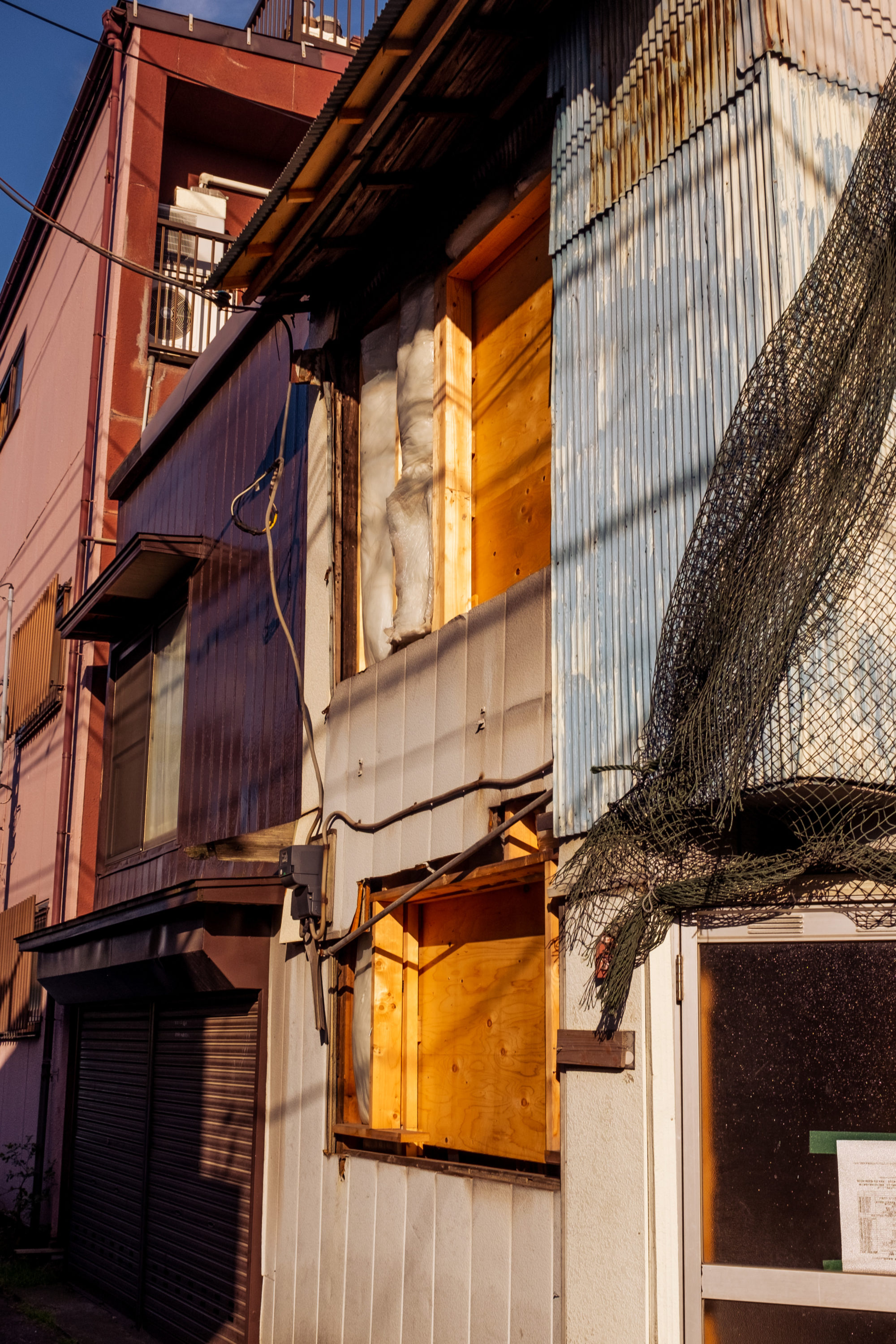 As you walk along this street, you'll feel as if you've traveled back in time, experiencing scenes reminiscent of 60 or 70 years ago.
While it's now common to see a decline in children playing on the streets due to Japan's overall declining birthrate and the prevalence of video games and smartphones, these streets may have once been bustling with children's laughter and play.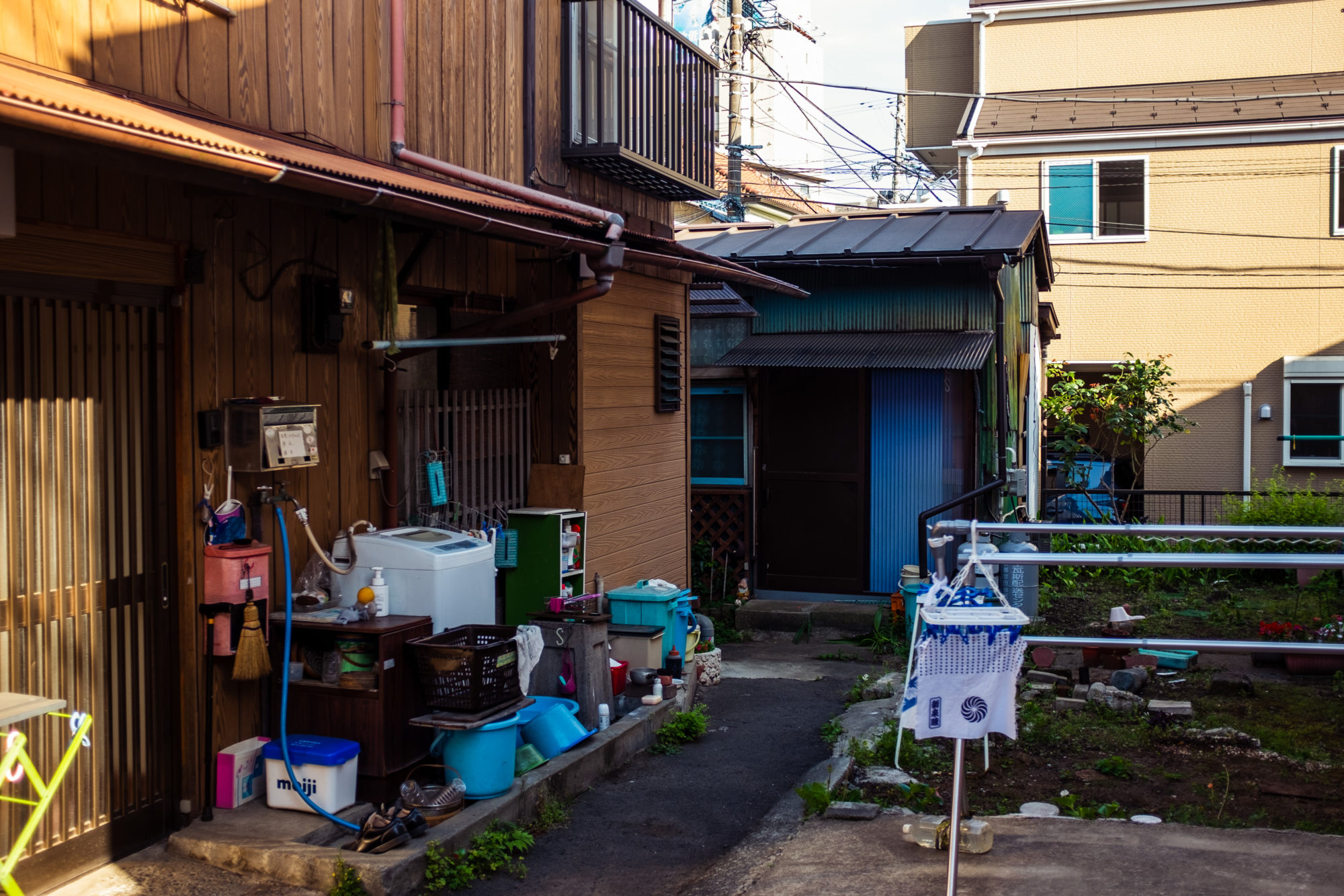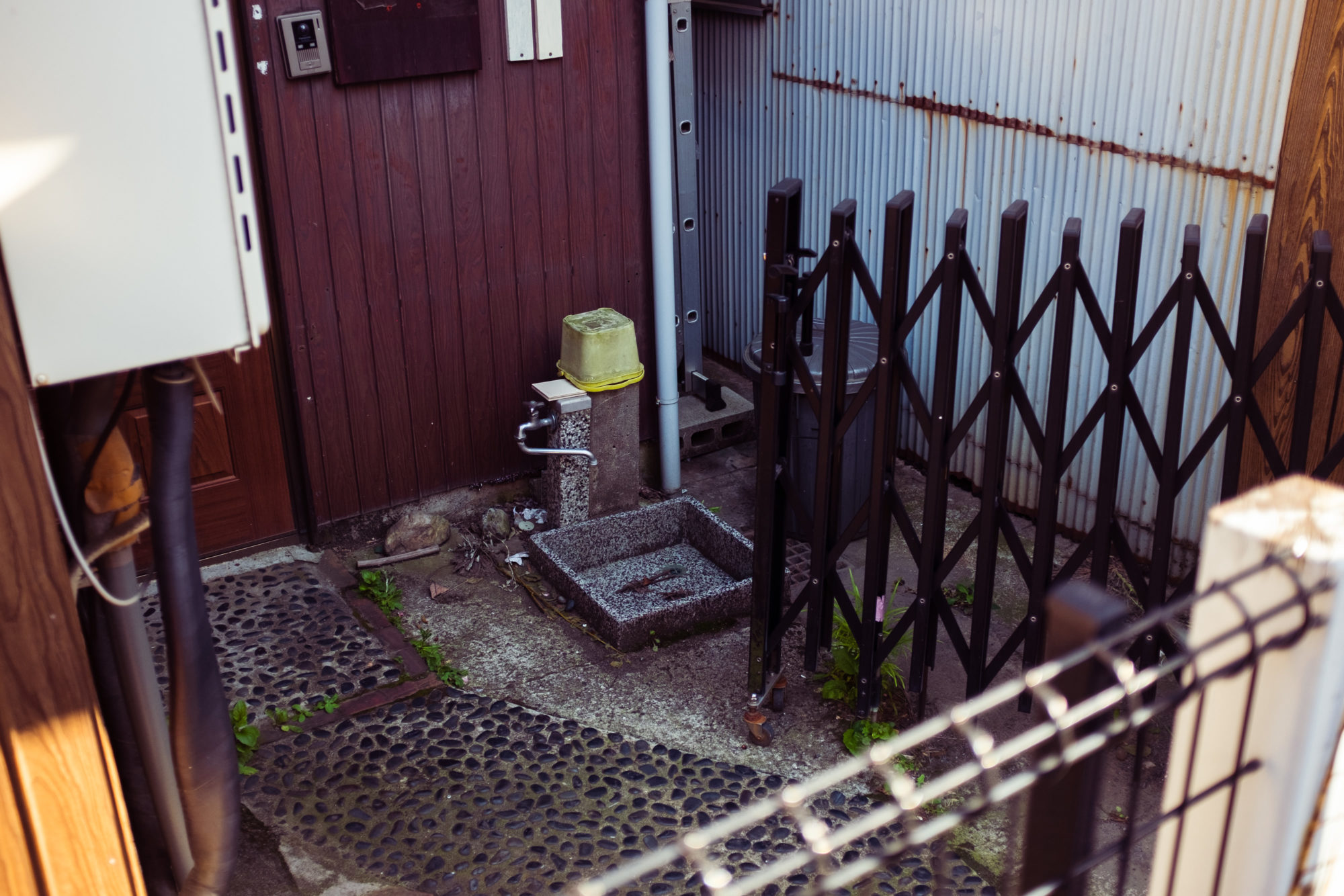 On the backside of these houses, propane gas was installed.
In Tokyo, it is said that the adoption rate of urban gas in households is around 90%. Therefore, it is very rare to see the sight of propane gas installed in regular households, although it may still be common in restaurants.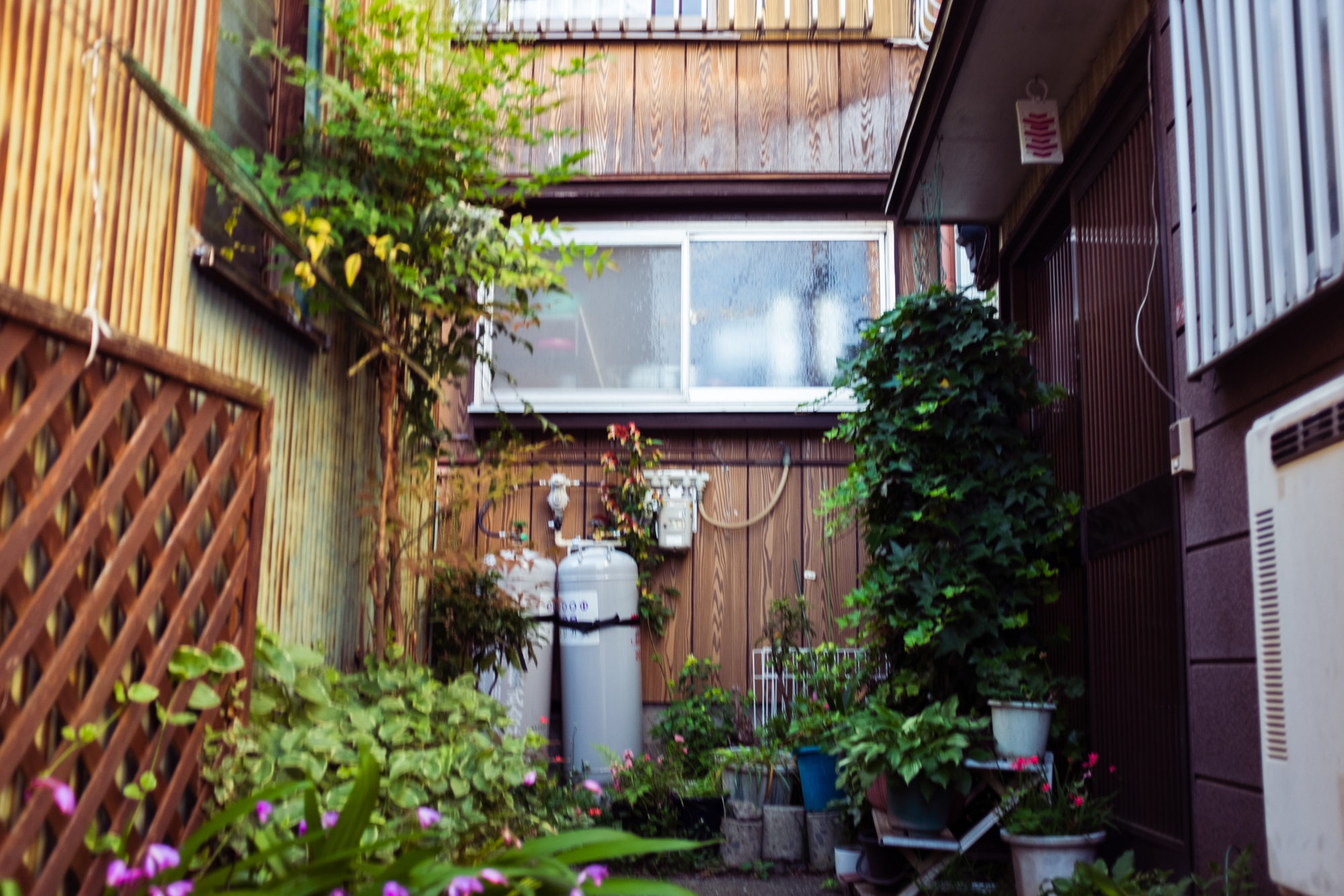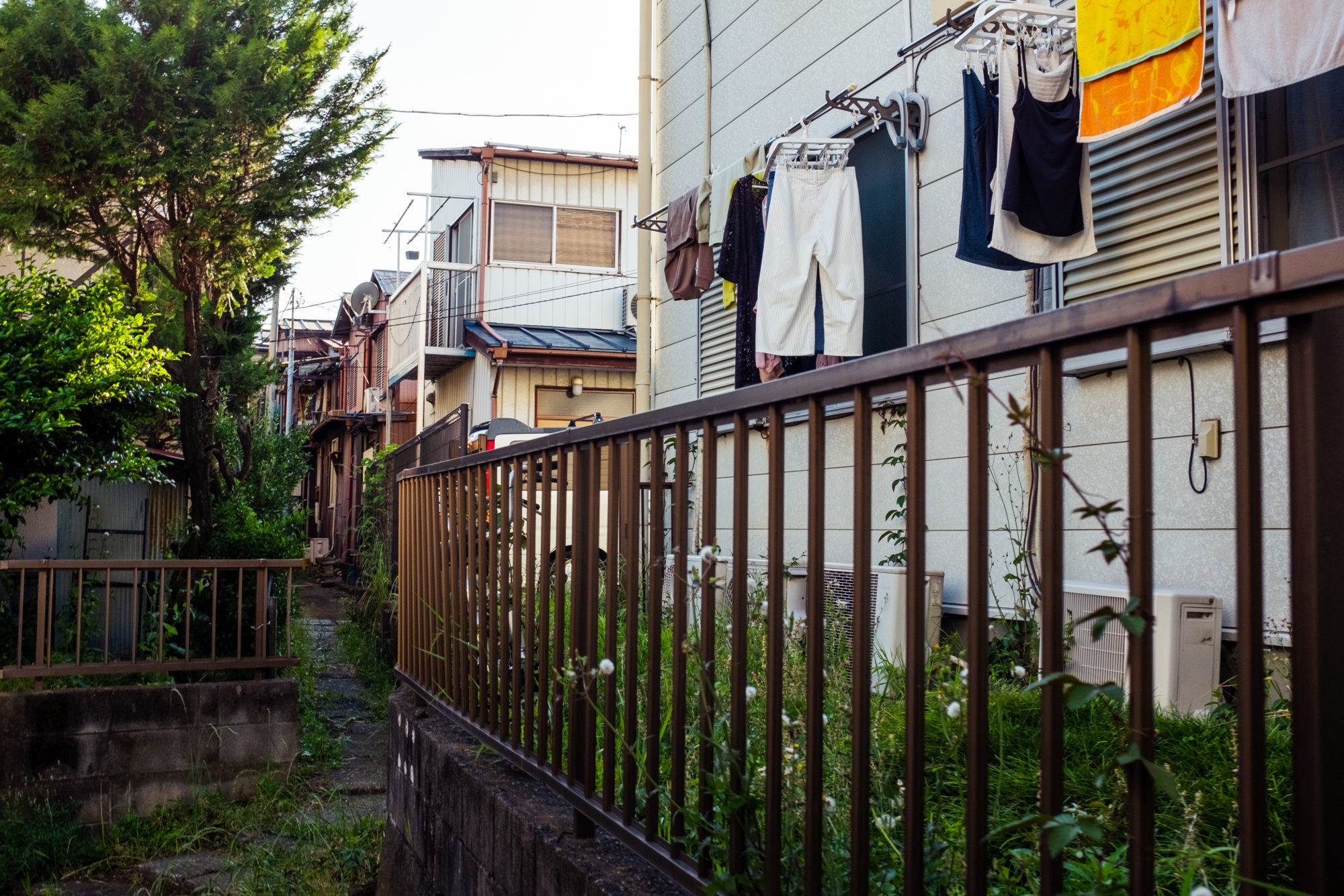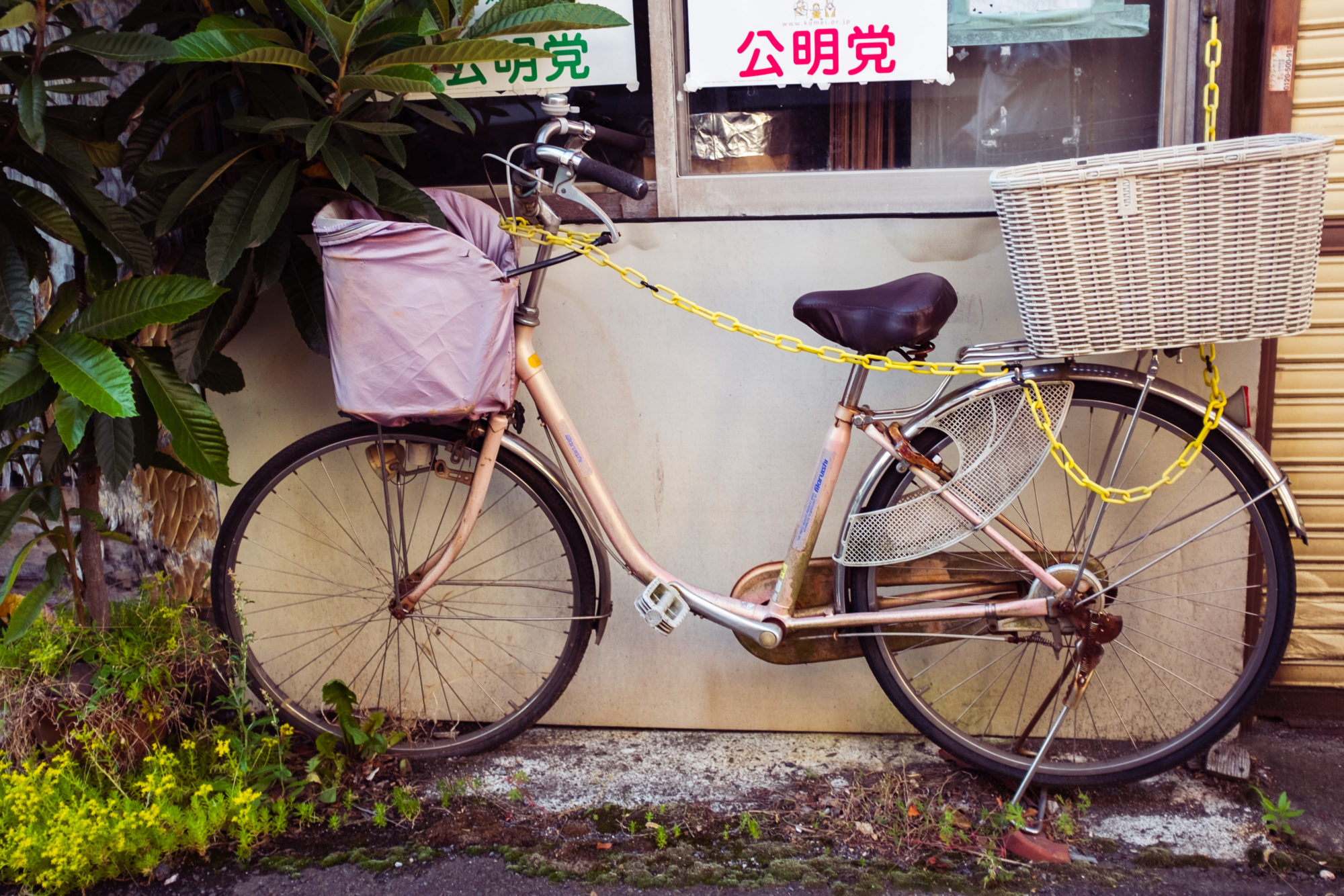 Many of the residents living in these shacks are elderly individuals. This leads me to contemplate whether the issue of vacant houses, which has become a societal problem throughout Japan, might also arise in this area in the future.
Furthermore, with urban redevelopment ongoing in various areas, it's possible that these picturesque scenes in Daitabashi may disappear in just a few years' time.
Shops with an Old-time Feel Line the Area Around Daitabashi Station
Not only the Shanty Town area, but exploring the vicinity of Daitabashi Station is also interesting.
As soon as you leave the station, you'll come across a small shopping district zone. After passing through this shopping district, there is an old-time toy store.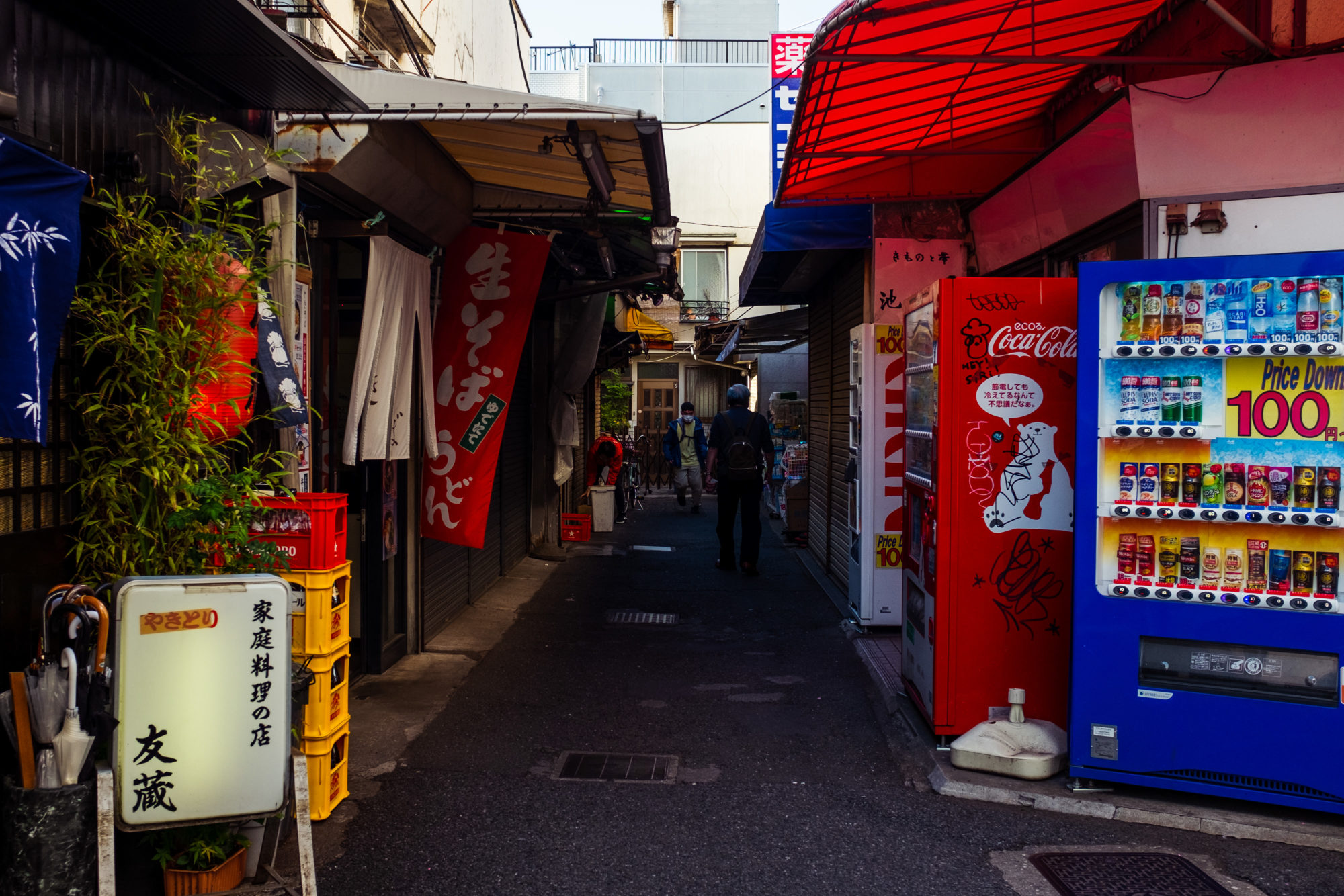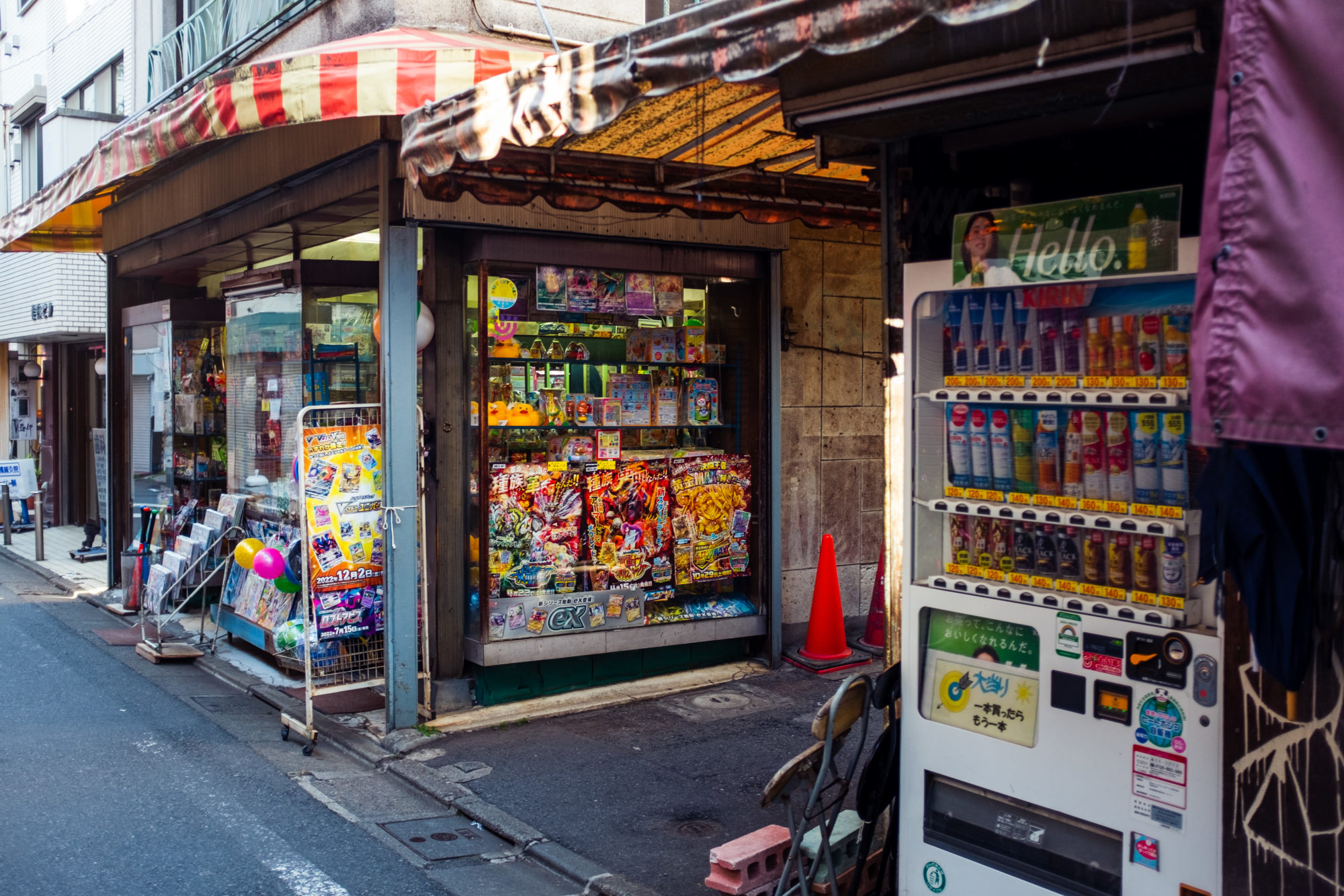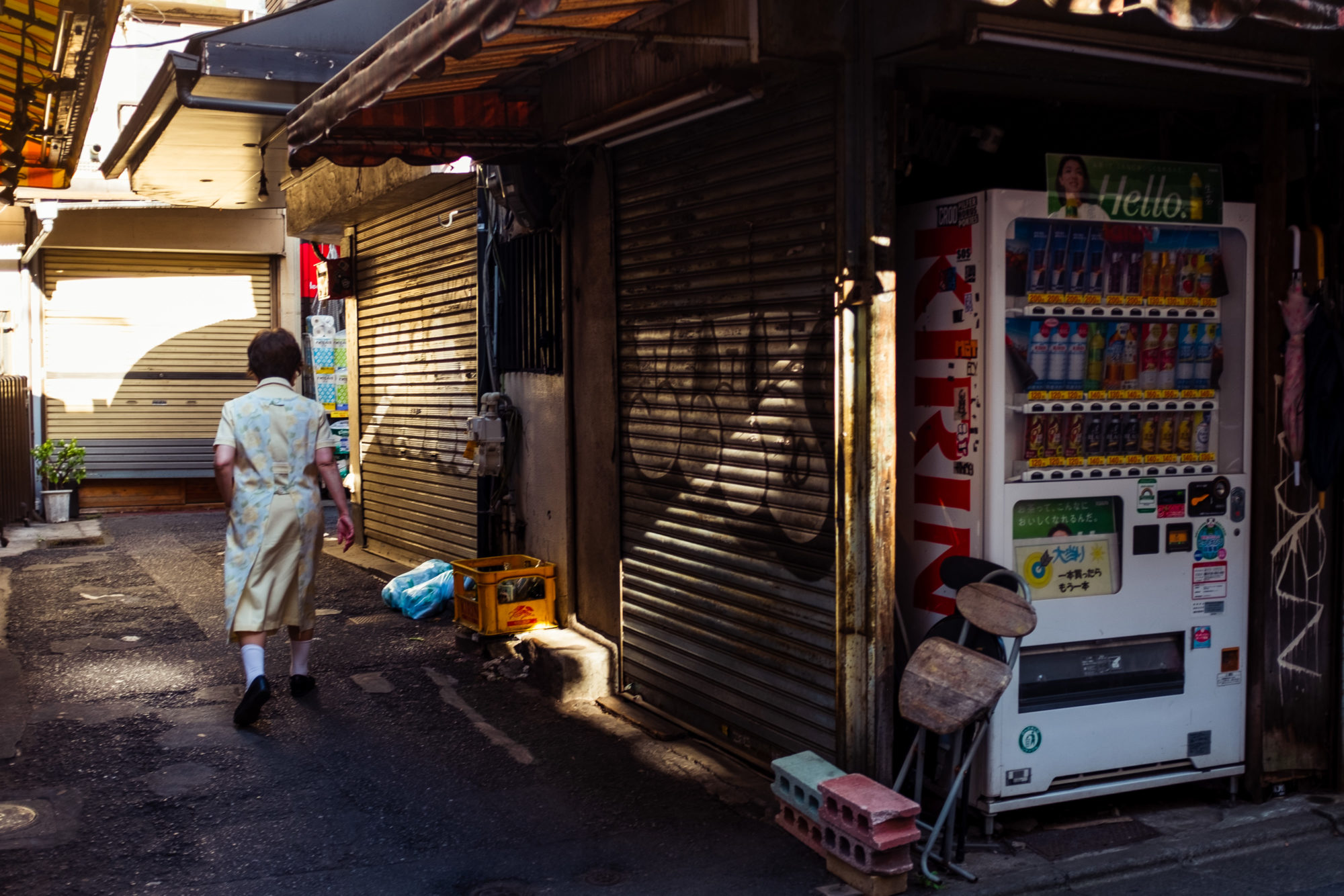 Many shops had their shutters closed, but the setting sun cast a beautiful scene.
Additionally, there is a shrine near the station, and the view from that shrine was also wonderful.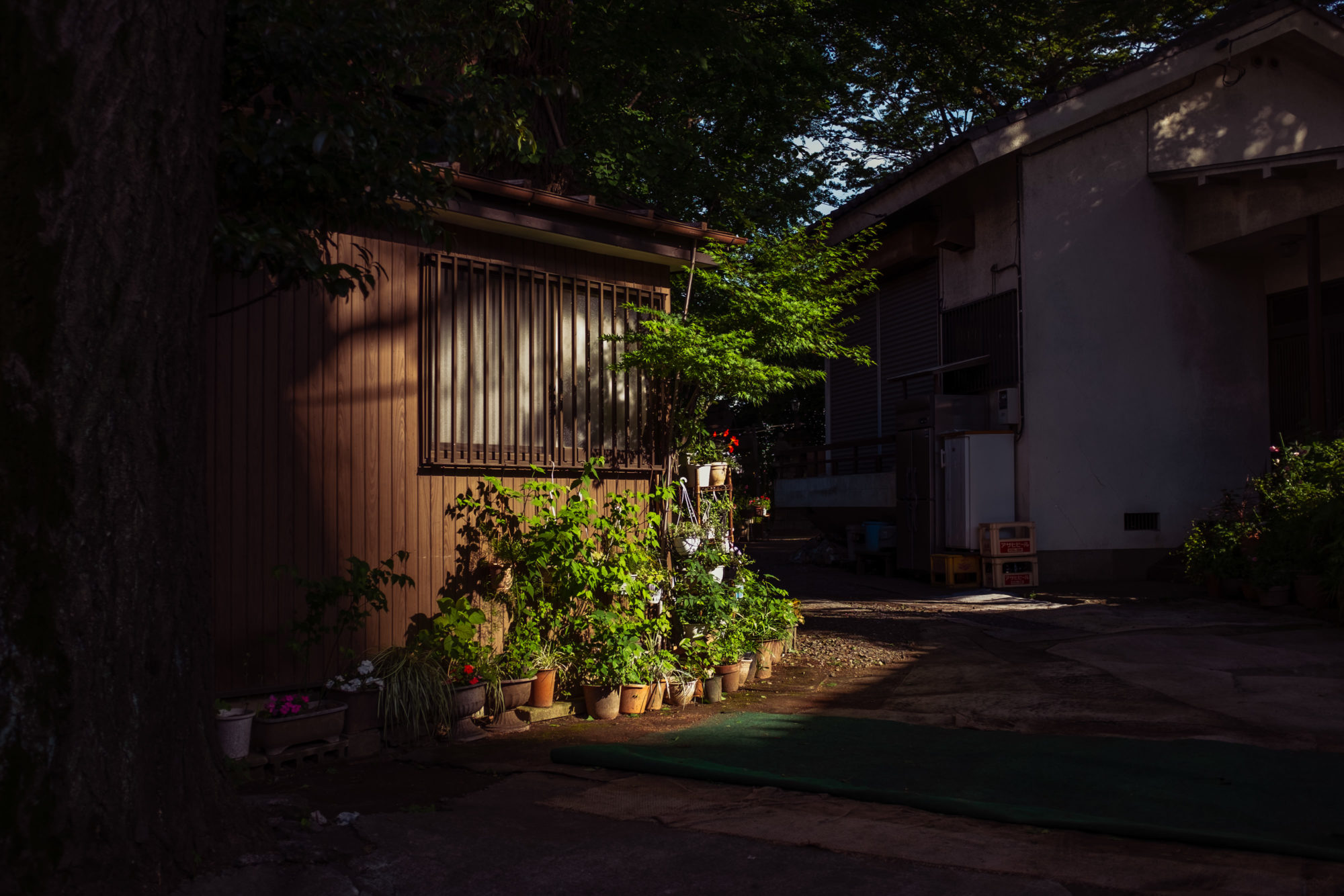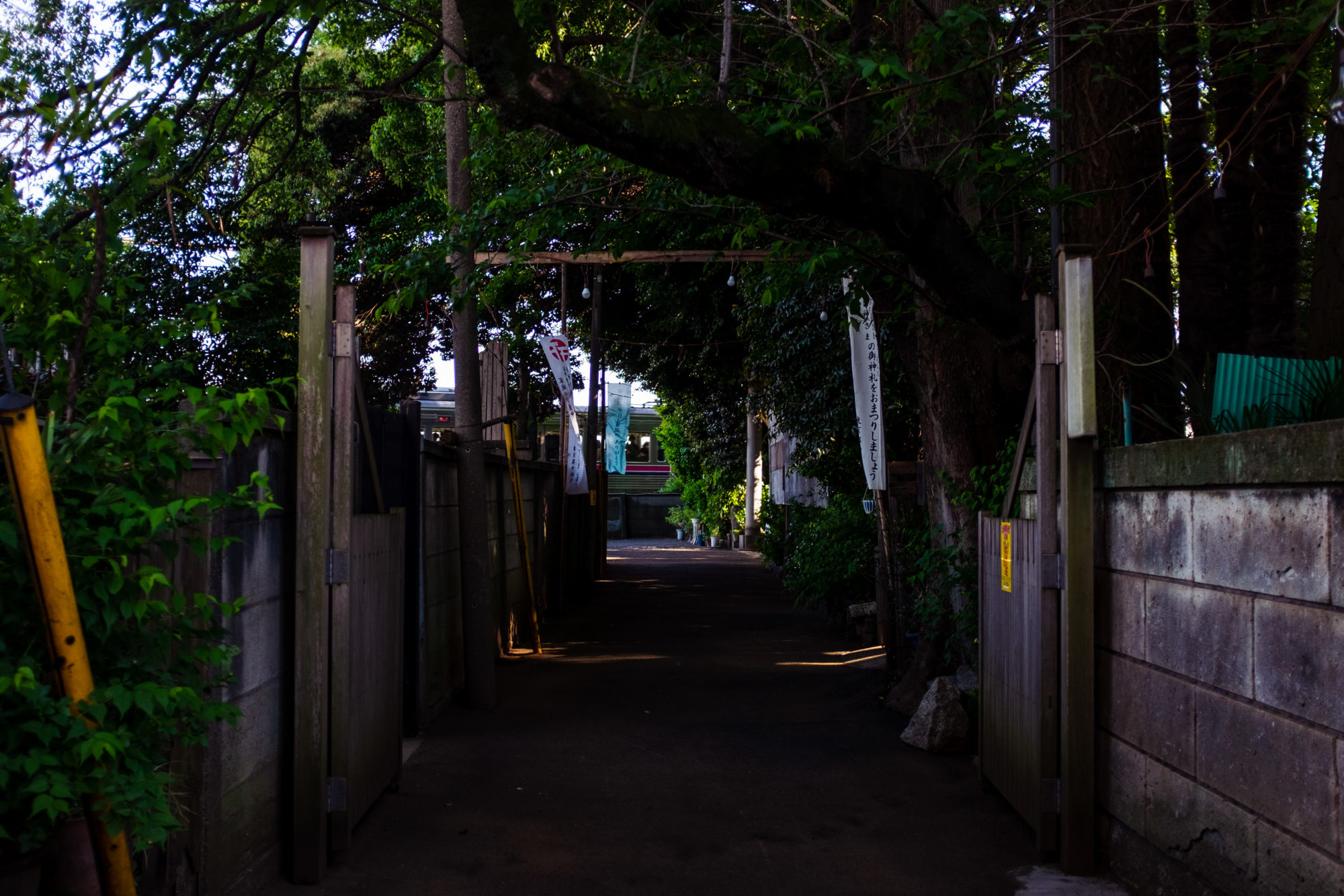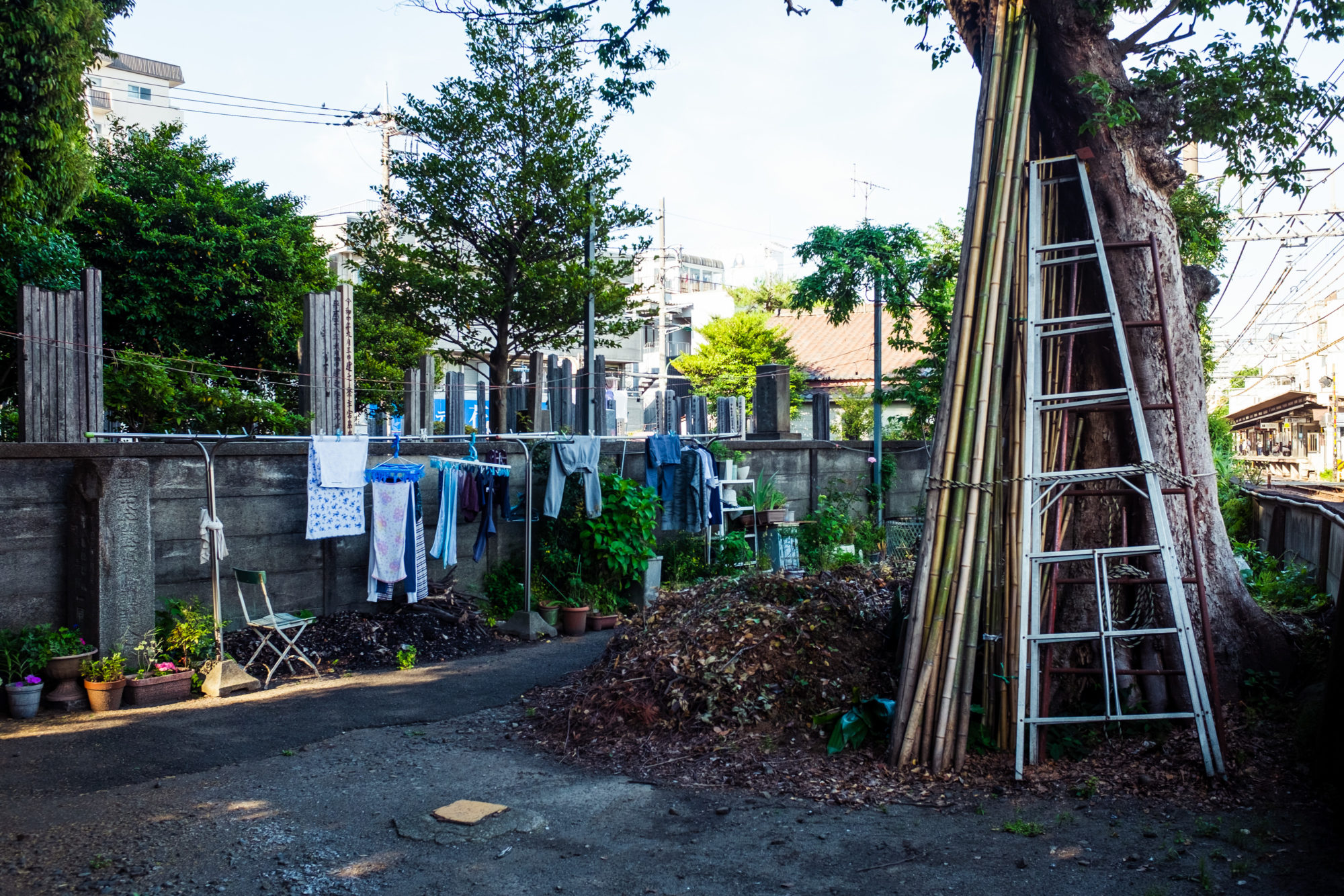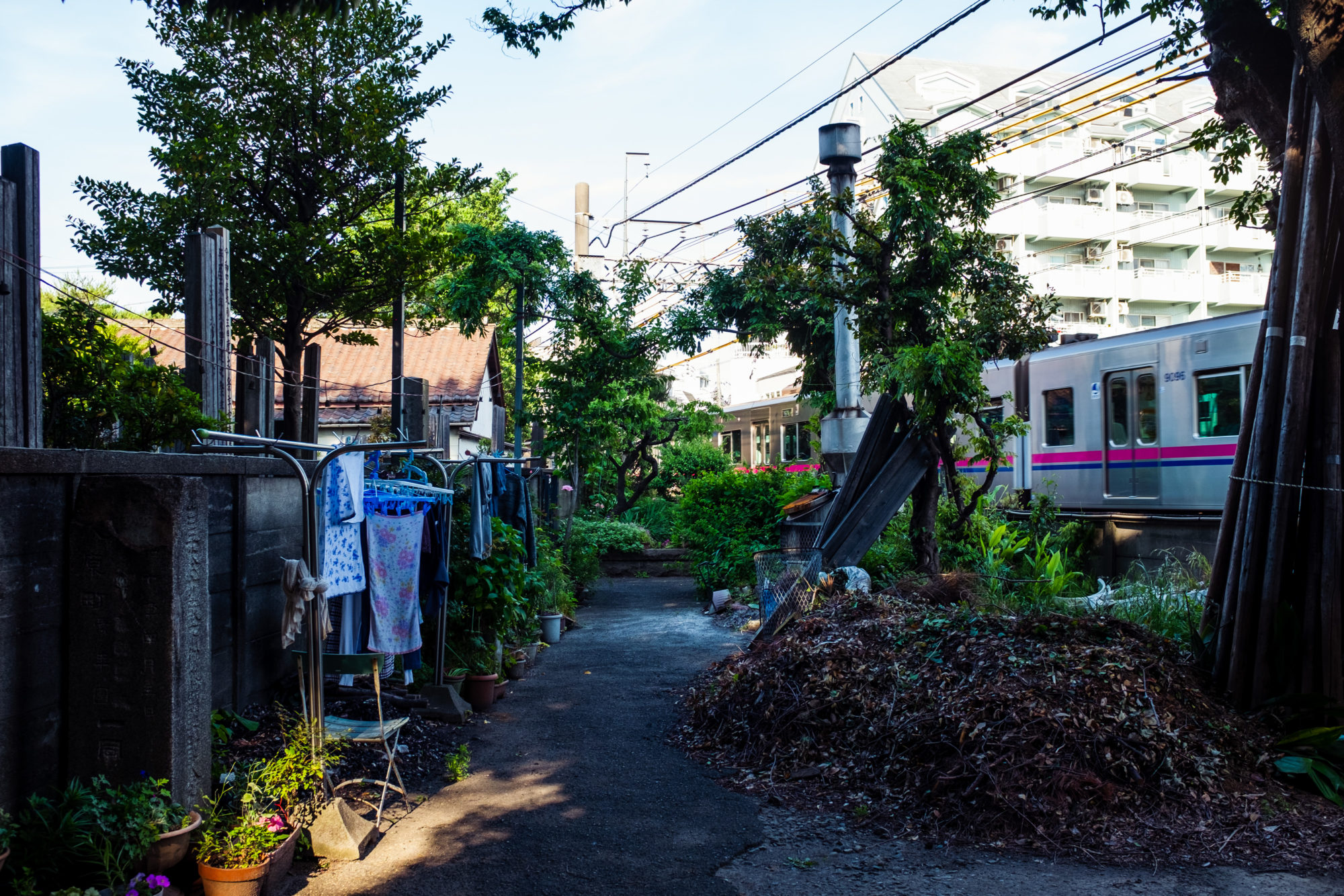 On the left, there were graves and laundry, while on the right, there was a Keio Line train – it was quite a unique sight to behold.
Bonus: Independent Bookstore "flotsam books" Specializing in Art-related Publications
I'll also mention flotsam books, which was one of the reasons I visited Daitabashi Station this time.
Flotsam books is an independent bookstore that carries fashion and art-related photobooks, as well as a wide selection of ZINE.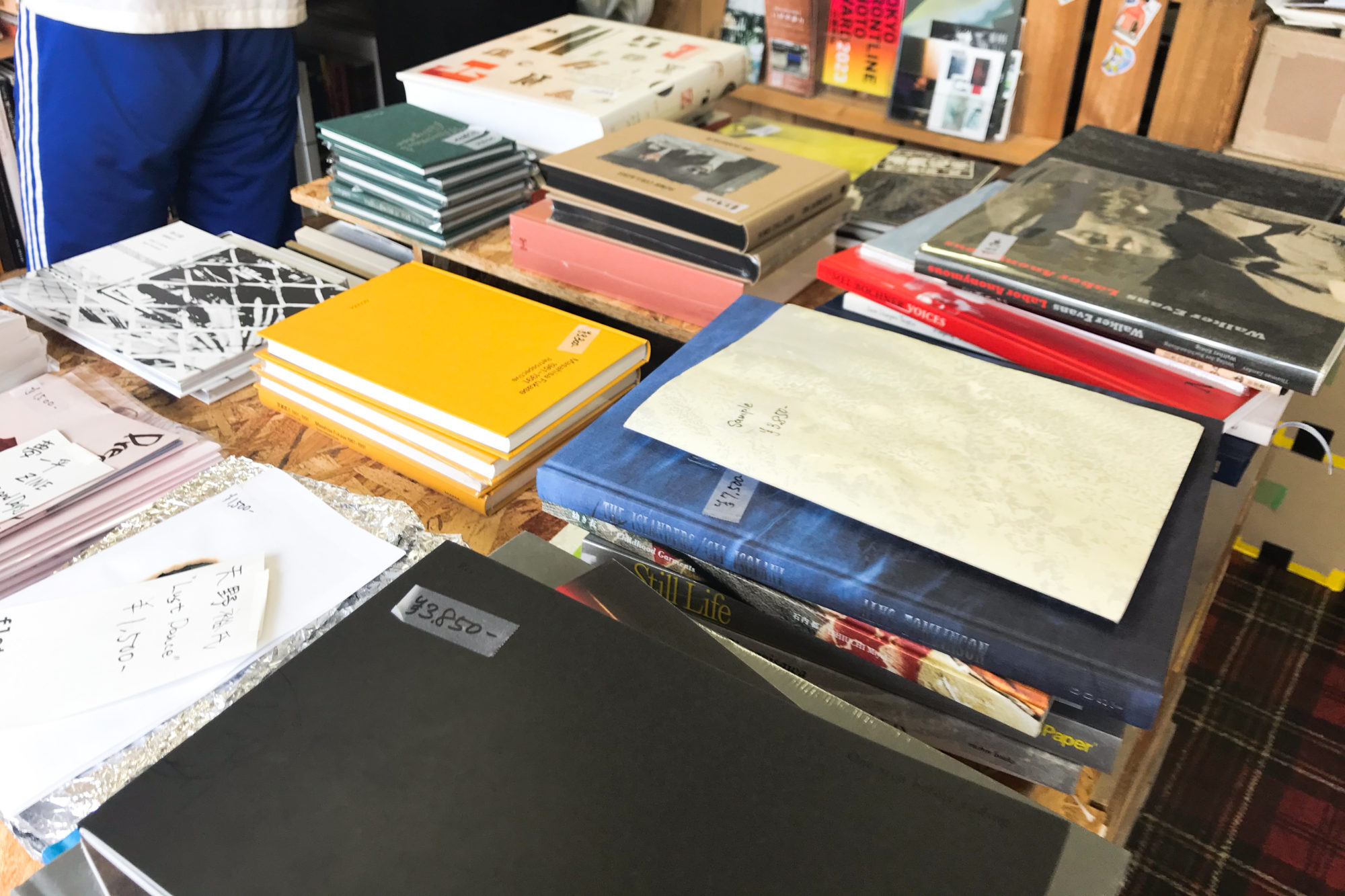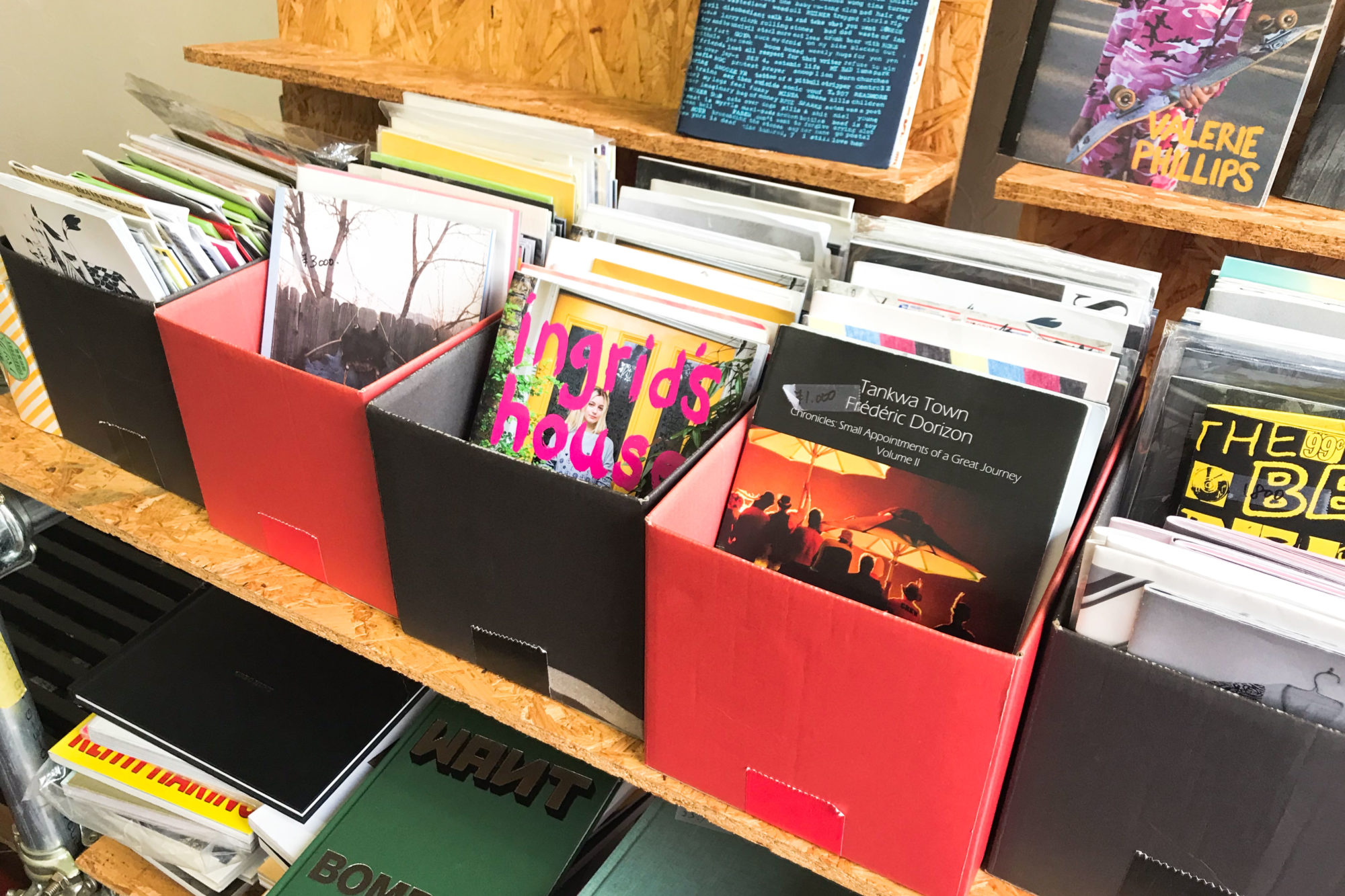 They also host photography exhibitions and other events, so if you enjoy exploring independent bookstores in Tokyo, be sure to check it out.
Note that their regular day off is Wednesday, and their business hours are 14:00-20:00. However, since these may change suddenly, it's recommended to check flotsam books' Instagram before visiting.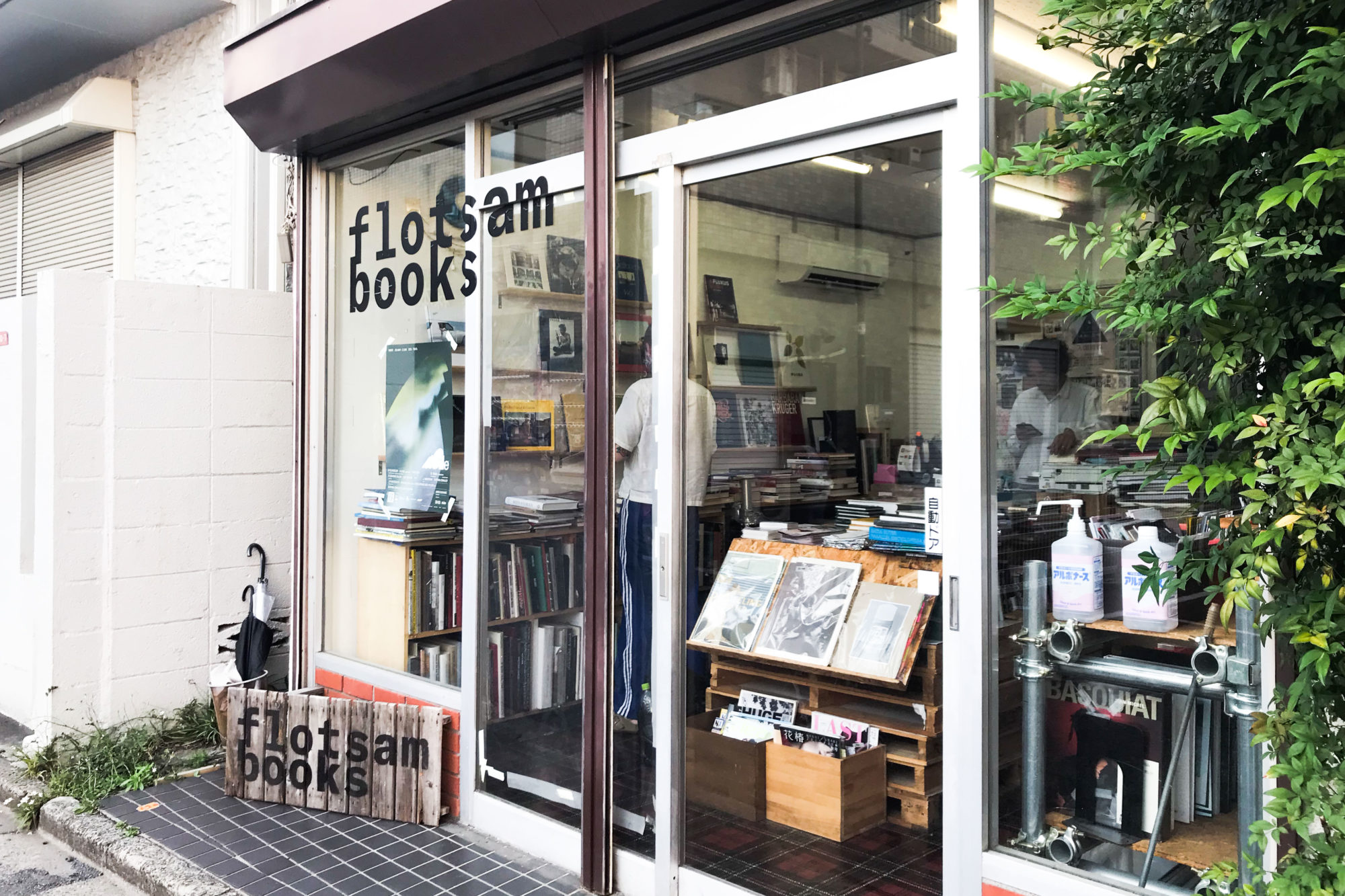 There were many other interesting spots in the Daitabashi area, so I plan to write about them in another article on a different occasion.
See ya!
NEW ZINE RELEASED.
Yusuke Nagata's fourth zine, his first in two years, has finally been released.
This time, I am also offering a limited-edition print set. From a selection of 6 images, you can choose either darkroom prints or inkjet prints.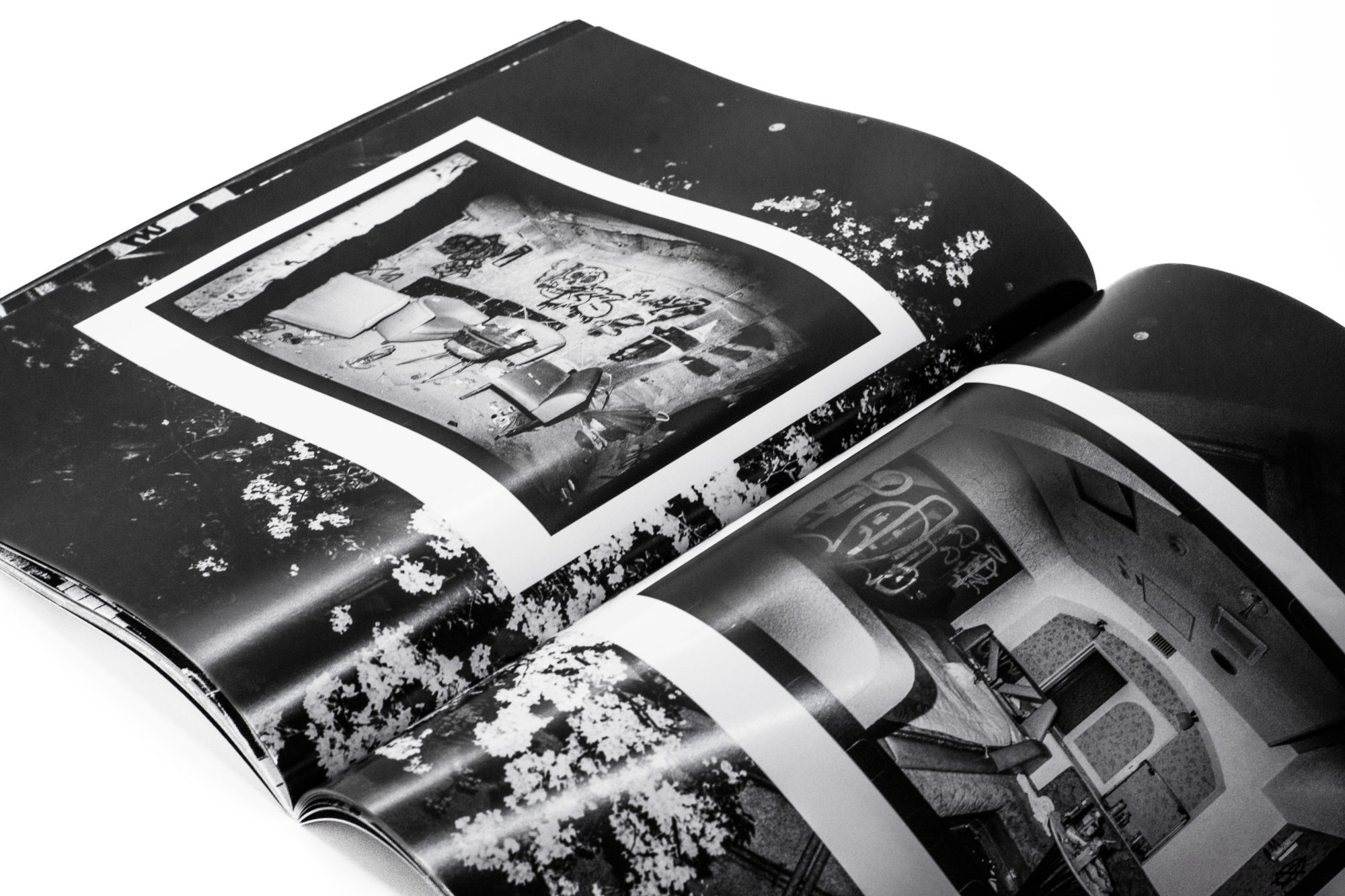 Want to create the best memories in Tokyo? Join my darkroom workshop!
Join our tour, where you'll shoot with film, develop, and print your photos in a darkroom, all in one day.
Every participant will receive one roll of film as a gift. If you prefer, instead of you taking the photos, the guide can also take street portraits of you.
for more contents, please follow me
Instagram: @_nuts.tokyo_
YouTube: @_nuts.tokyo_
Twitter: @nuts_tokyo_