Advertisements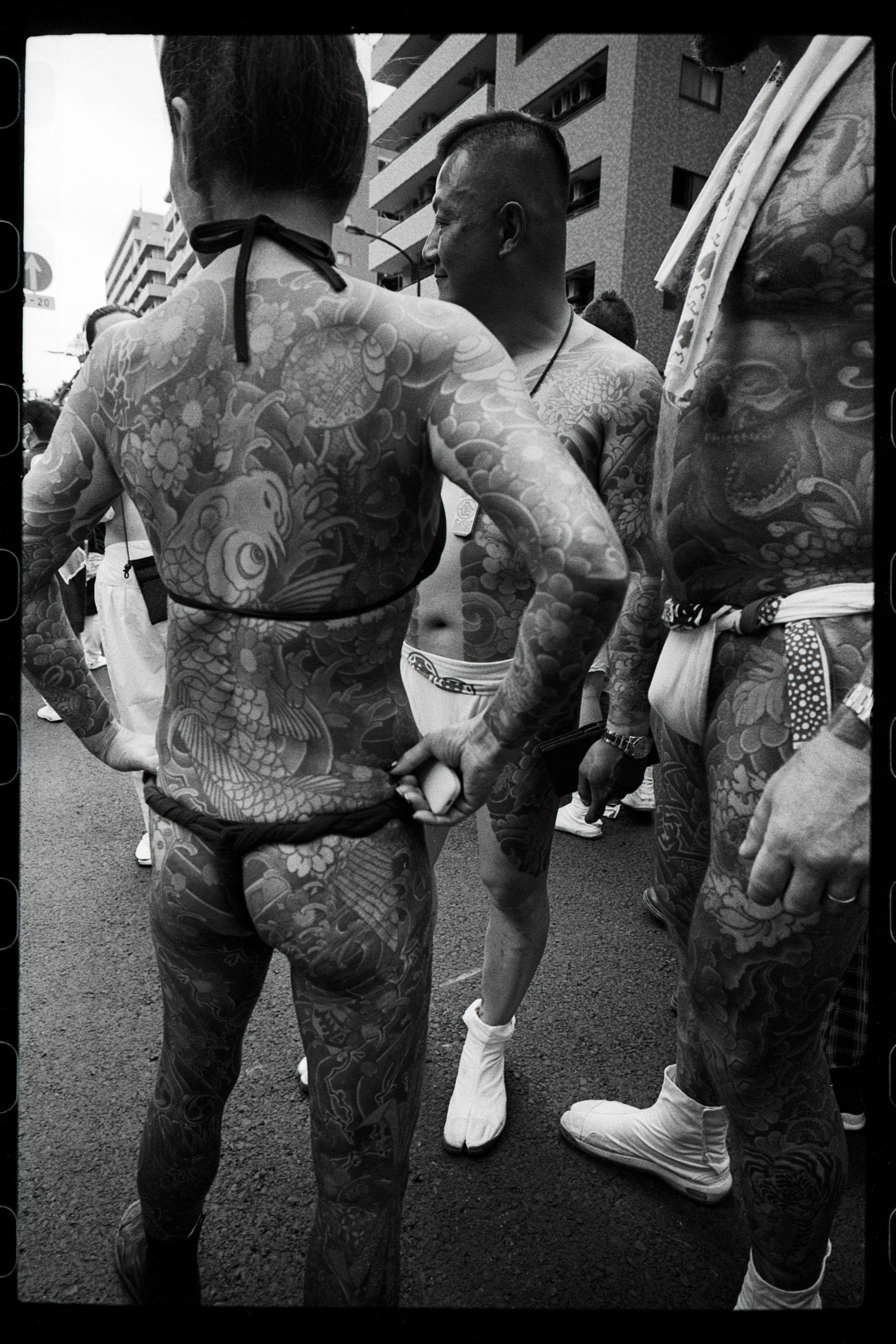 Sanja Matsuri (Sanja Festival), held annually in May at the Asakusa Shrine, is one of the largest festivals in Japan, attracting as many as 2 million visitors each year. However, the festival was cancelled from 2020 due to the impact of COVID-19. This year, in 2023, Sanja Matsuri made a grand return after a four-year hiatus.
Sanja Matsuri is known for its unique sights, most notably the Yakuza members clad only in loincloths, displaying their traditional Japanese tattoos as they carry the portable shrines(神輿).
While there are tattoo enthusiasts who also participate in Sanja Matsuri, among those carrying the portable shrines, there are real Yakuza members such as those from "Asakusa Takahashi group(浅草高橋組)" and "Nakamura Association(中村会)".
Scroll down for photos of Yakuza with Japanese tatoos that I took at Sanja Matsuri.
Advertisements
The Start of Summer: Yakuza at Sanja Matsuri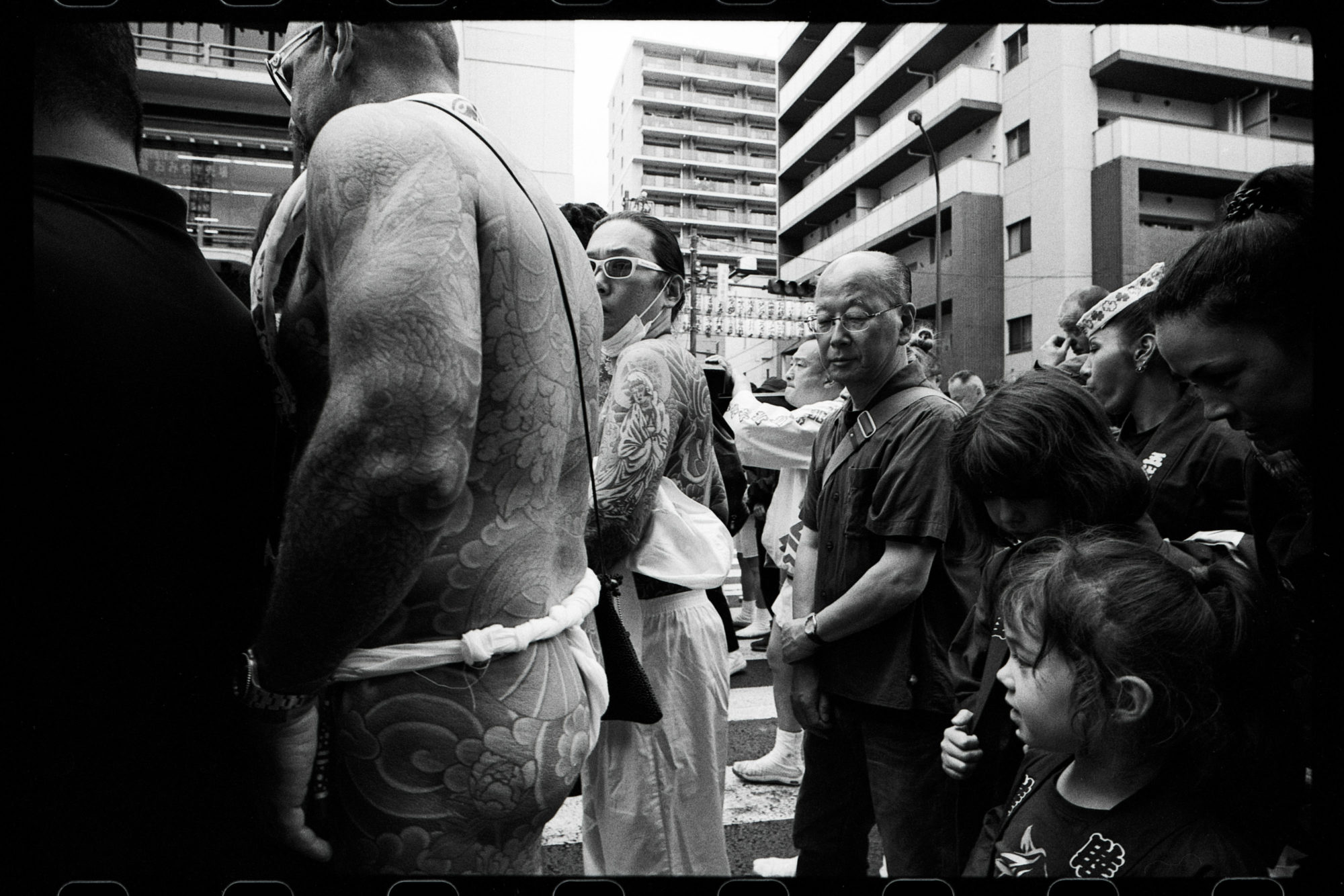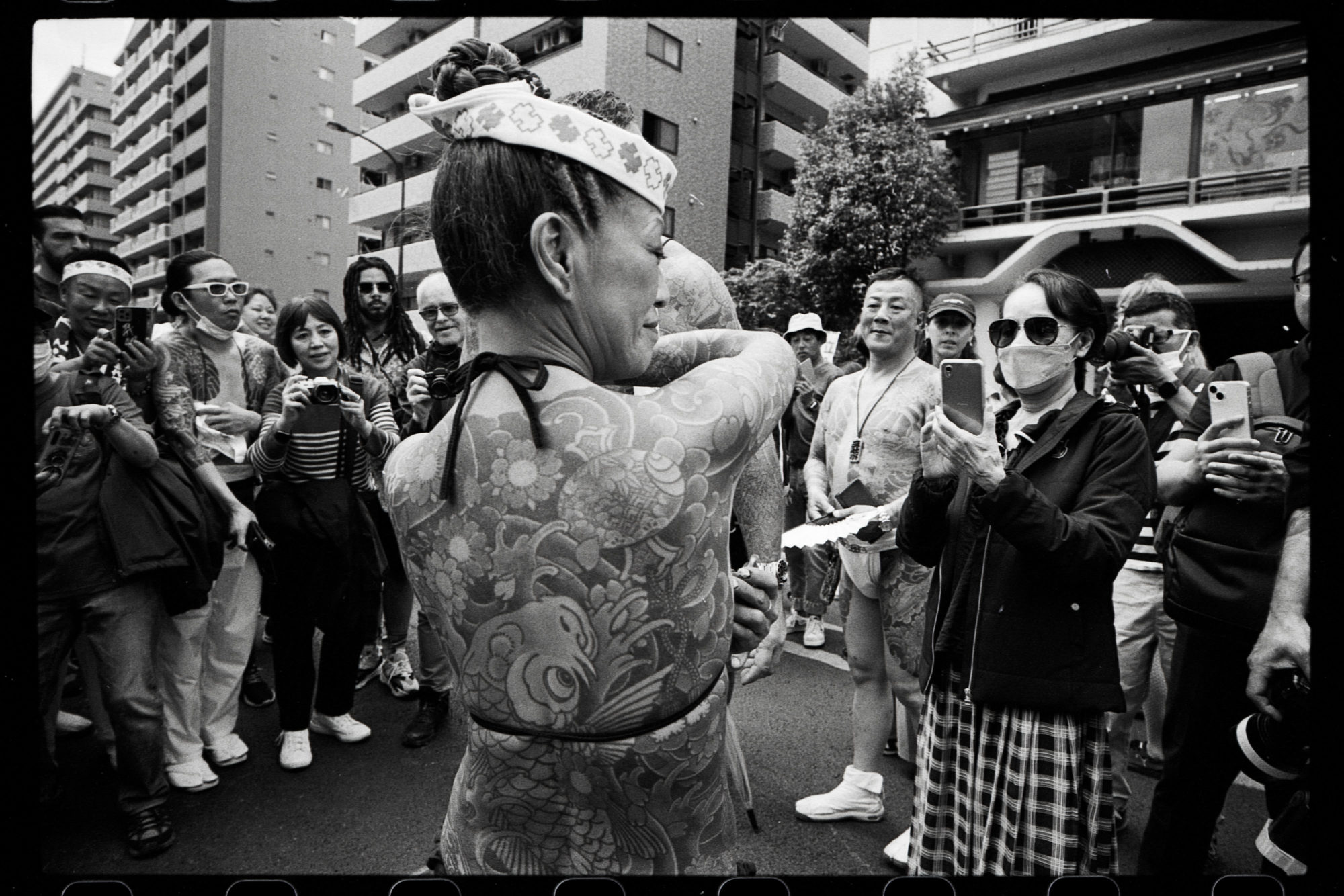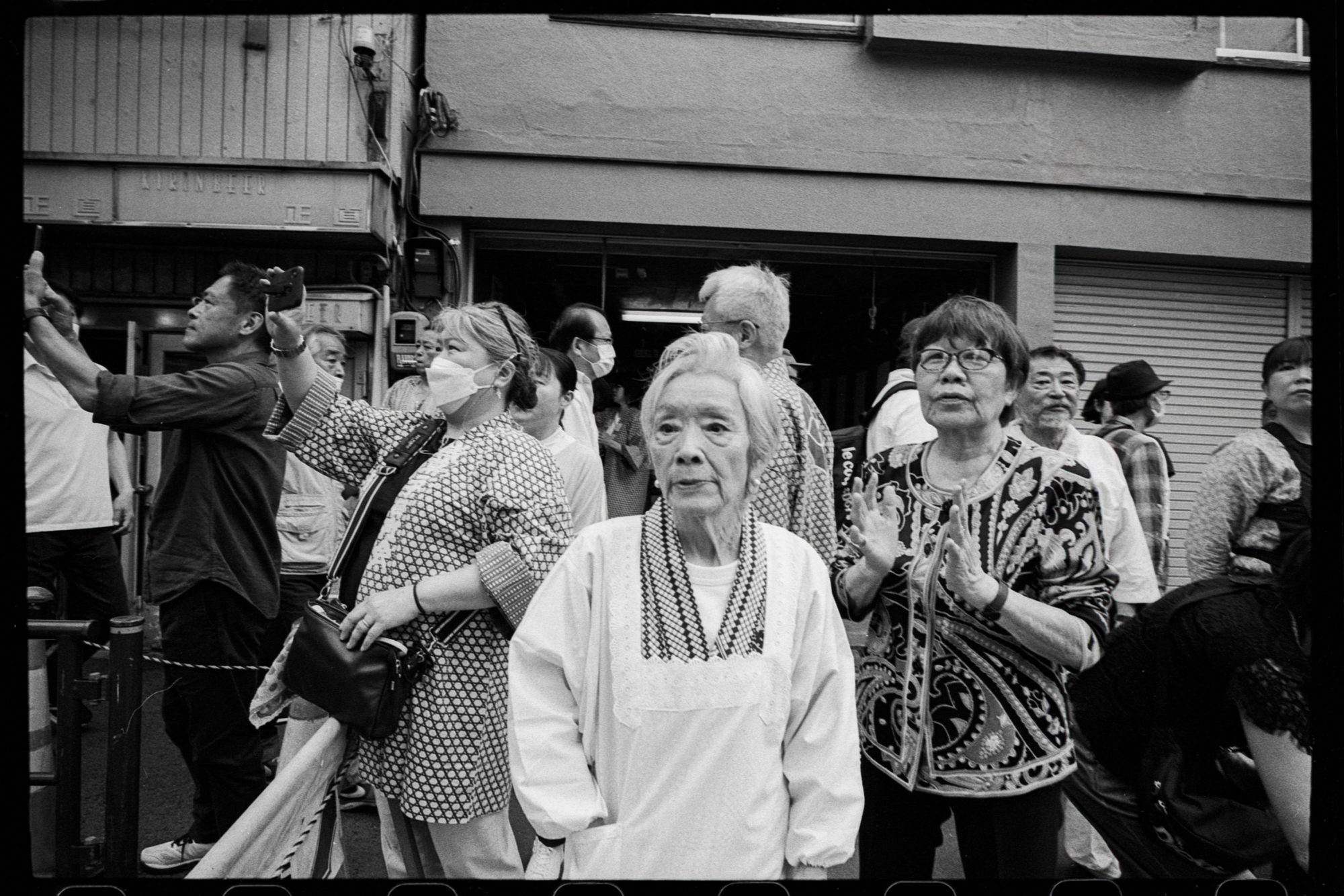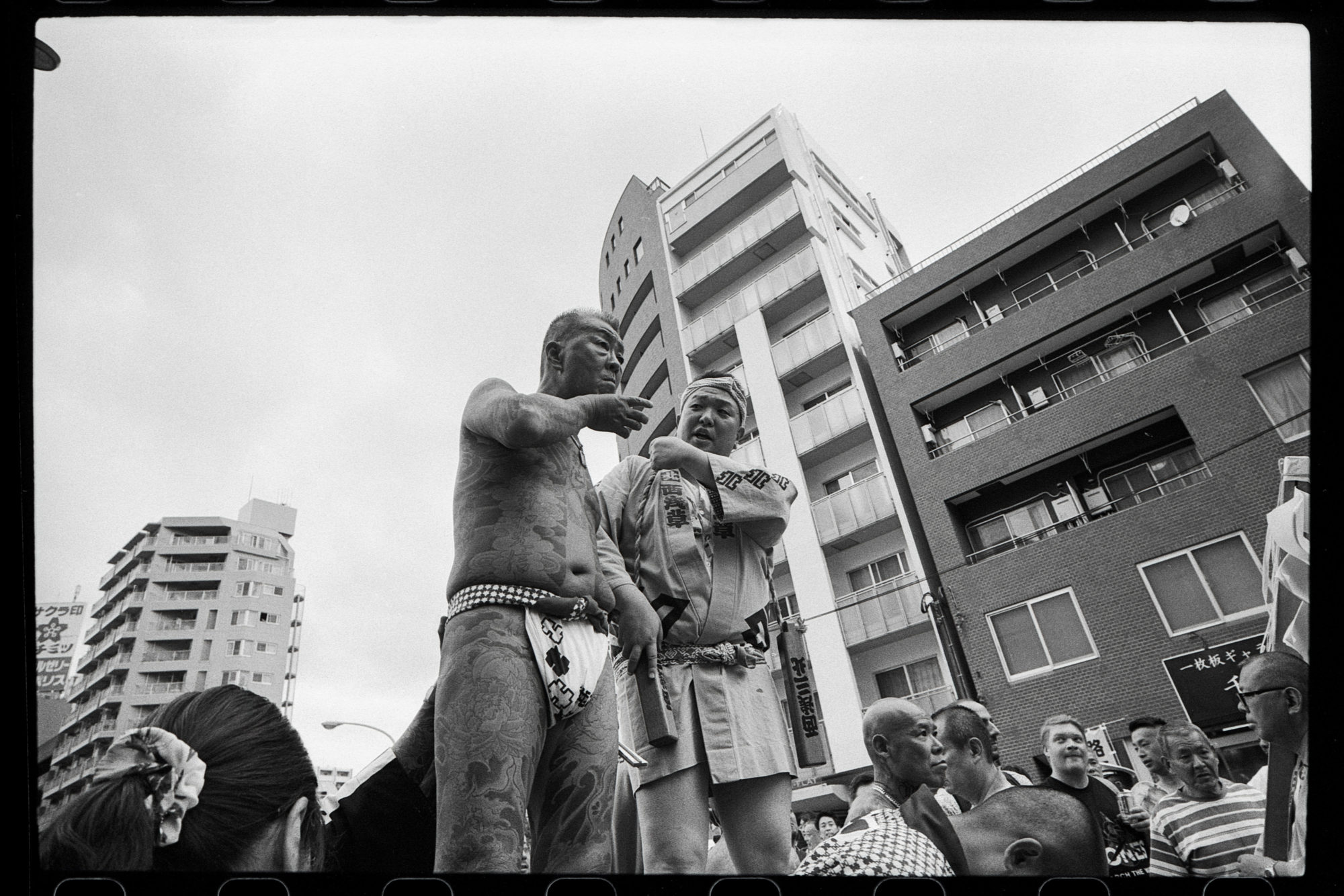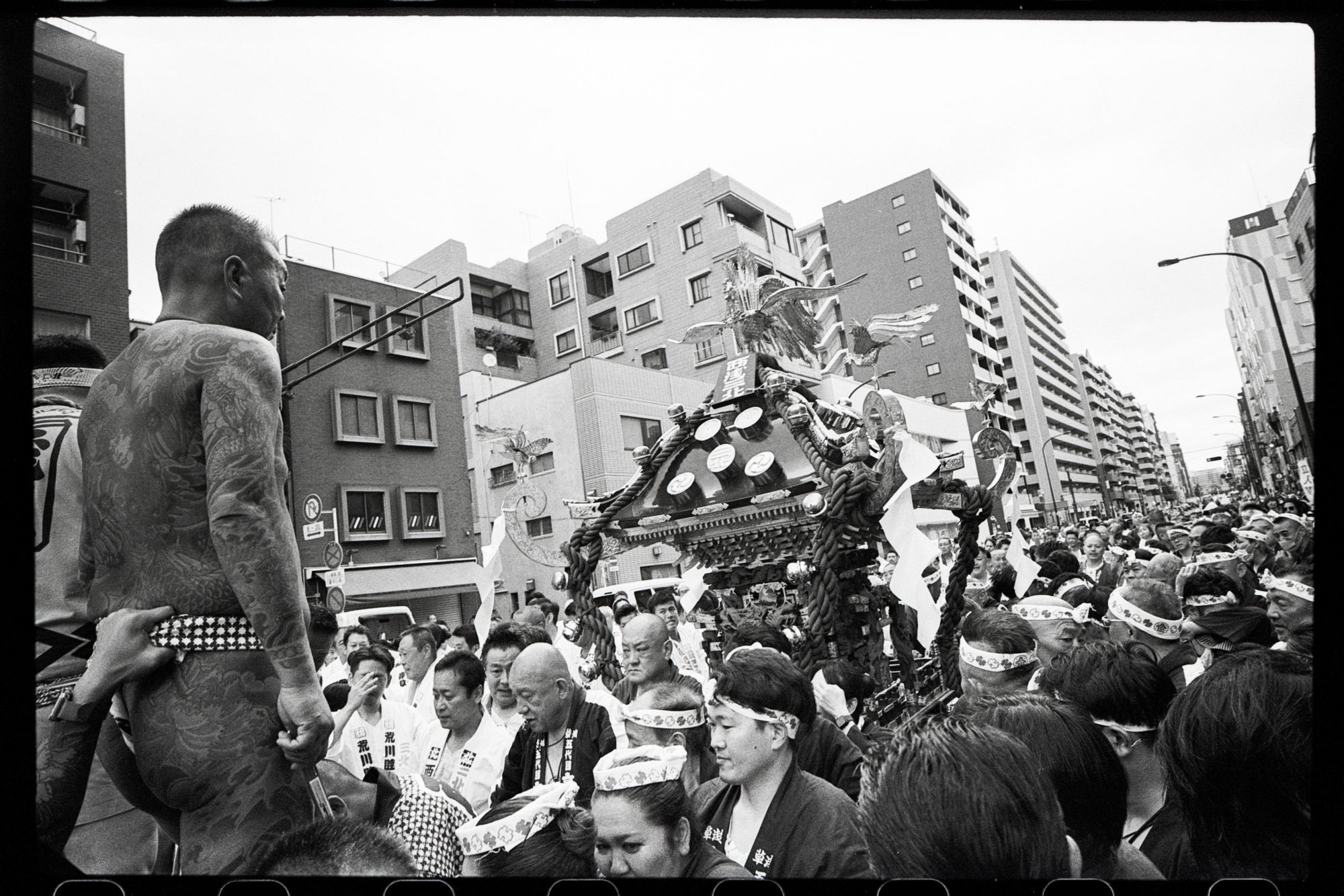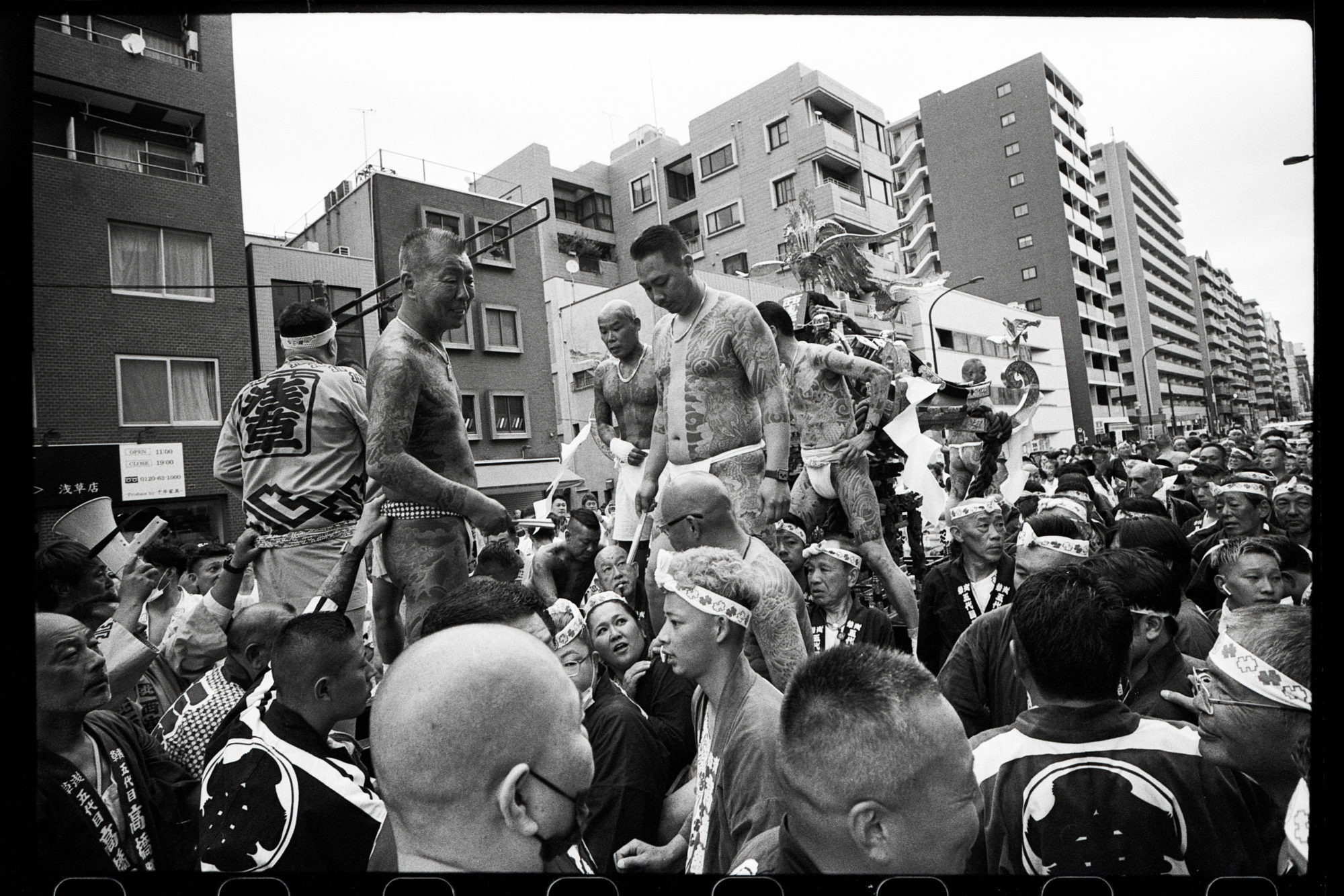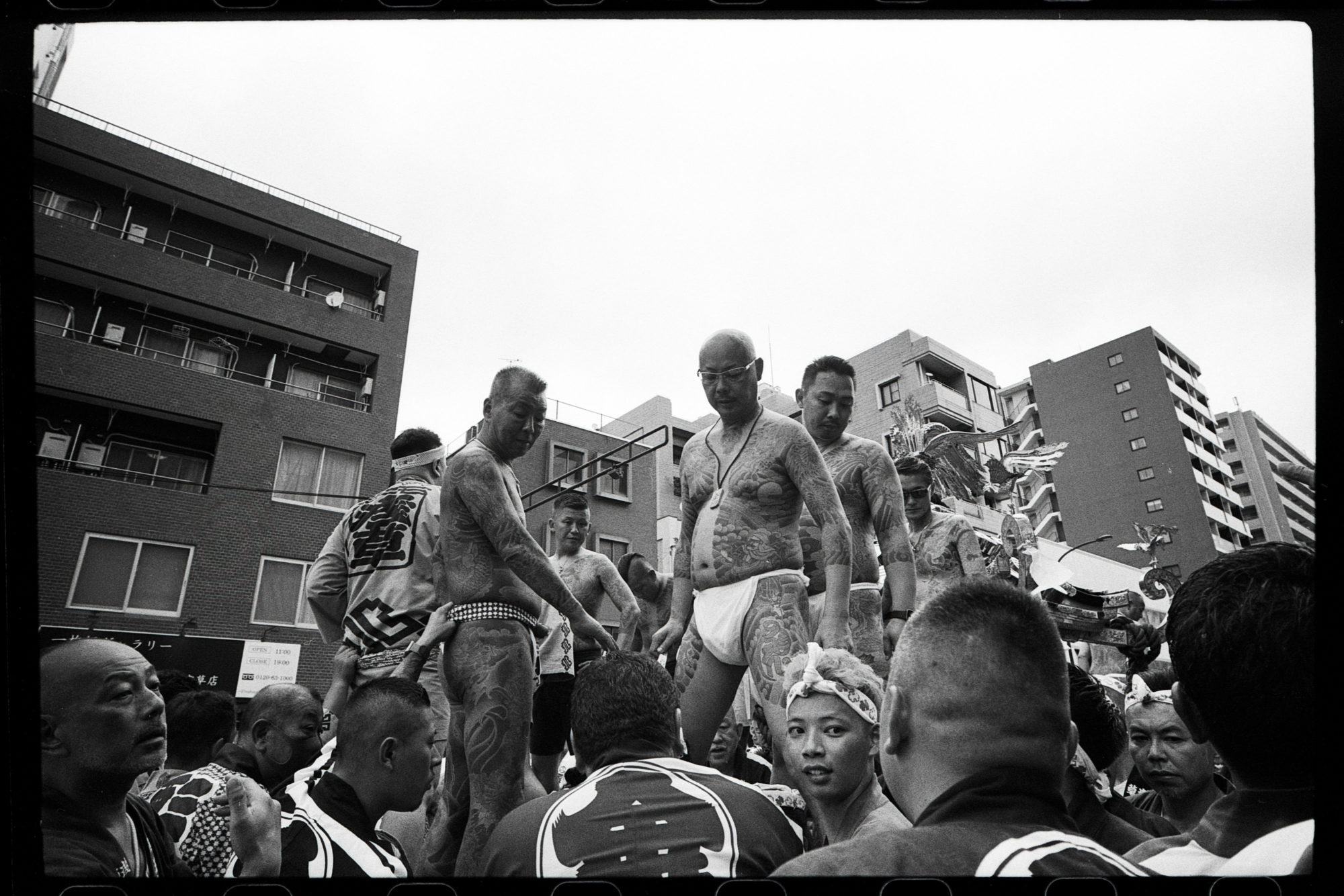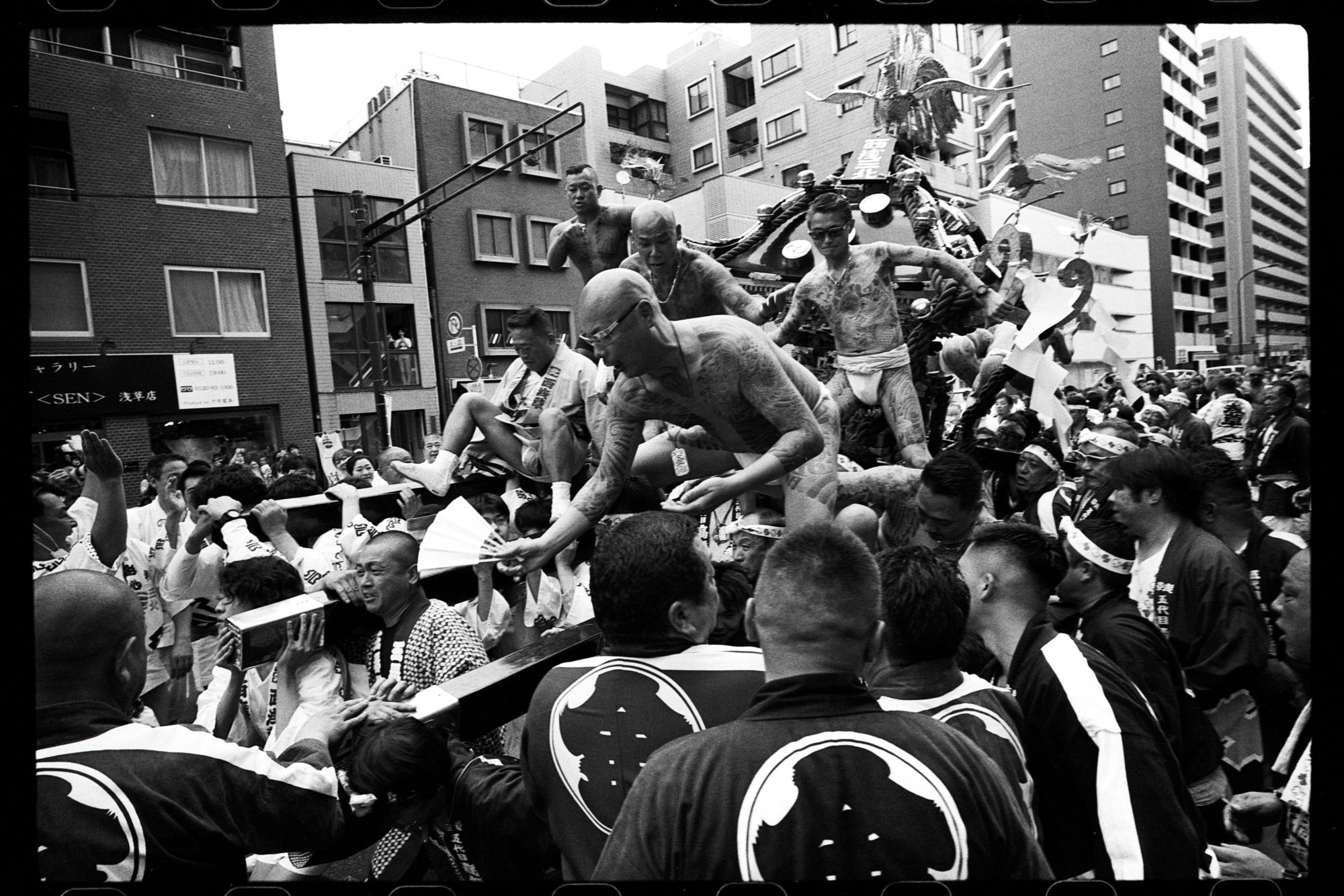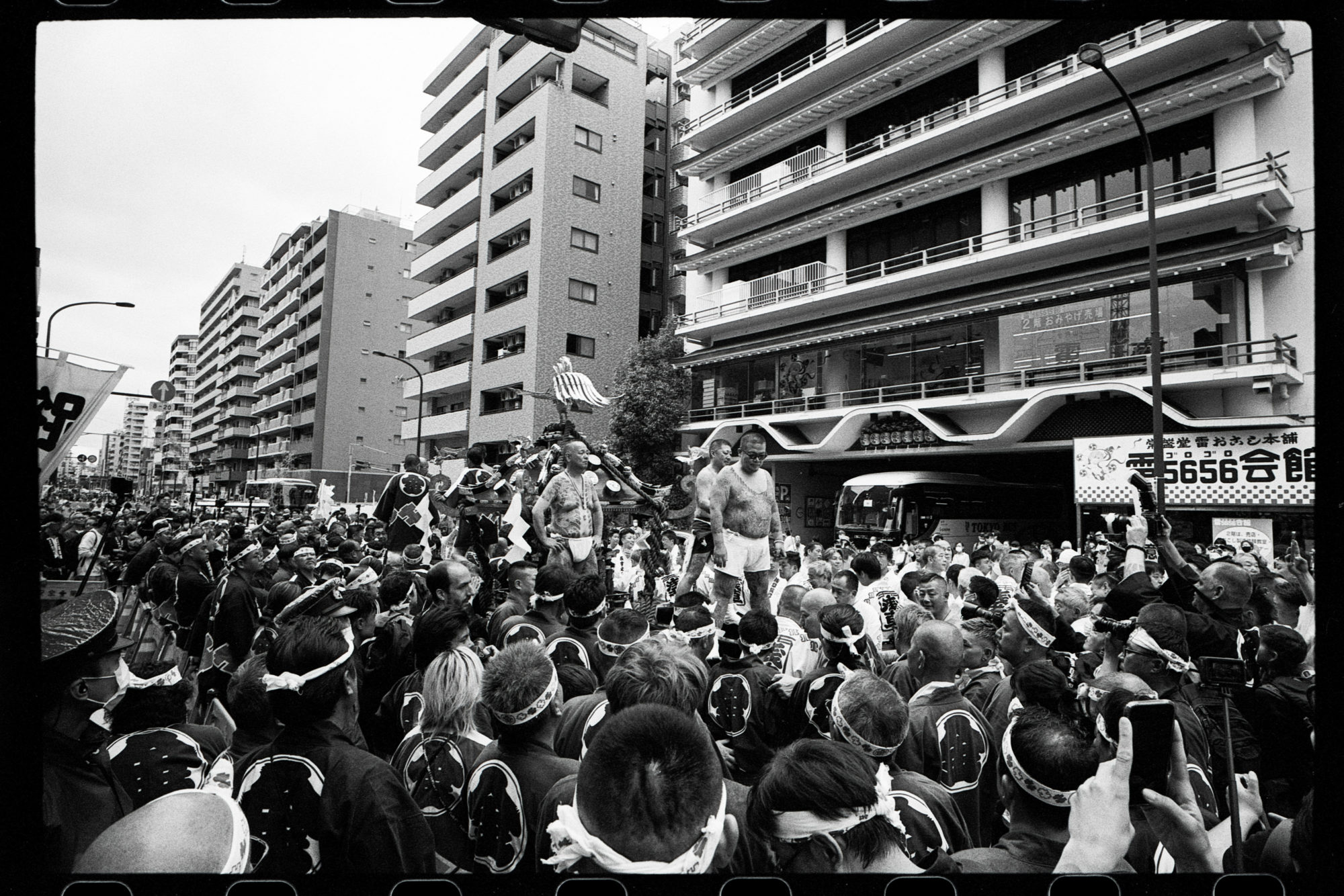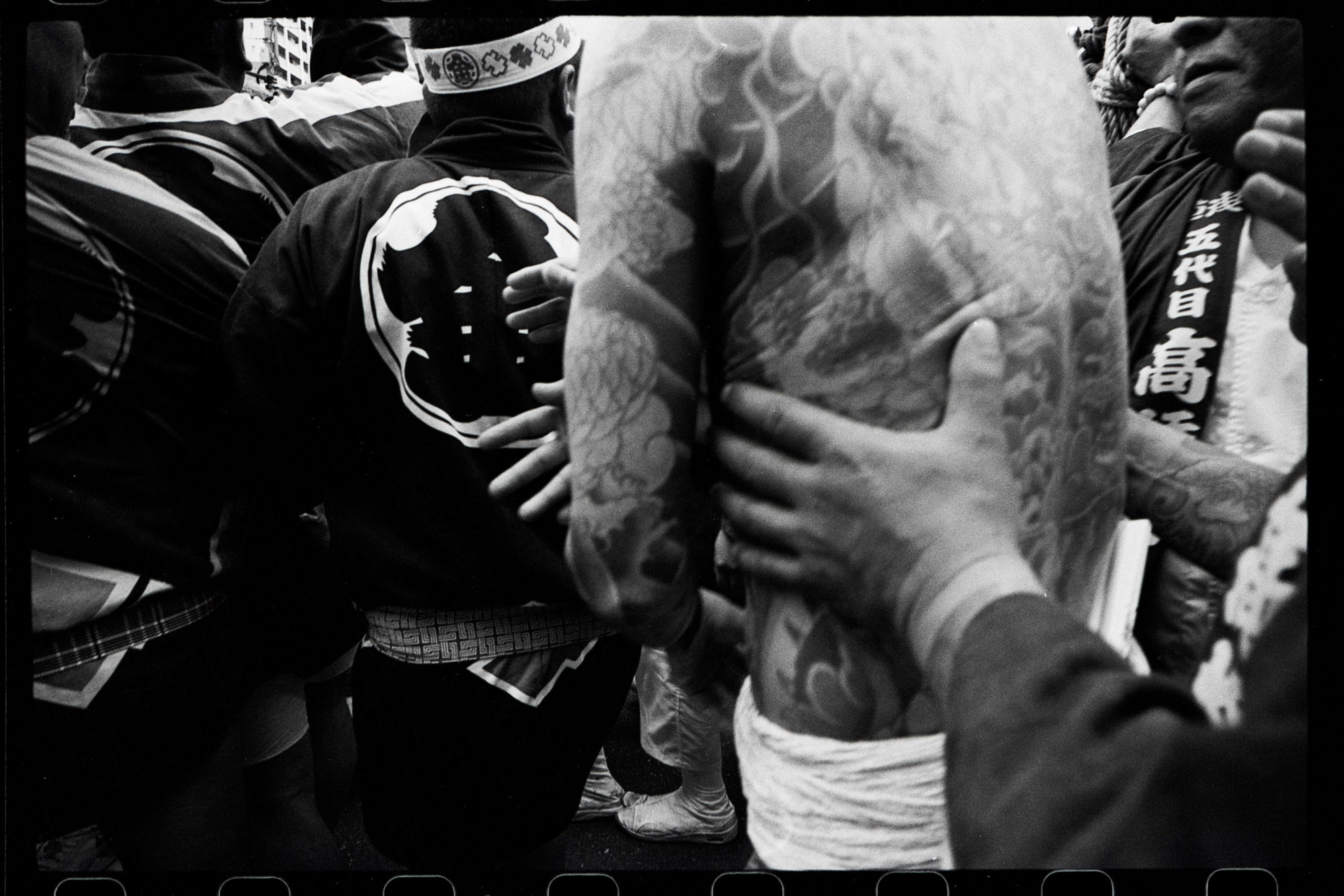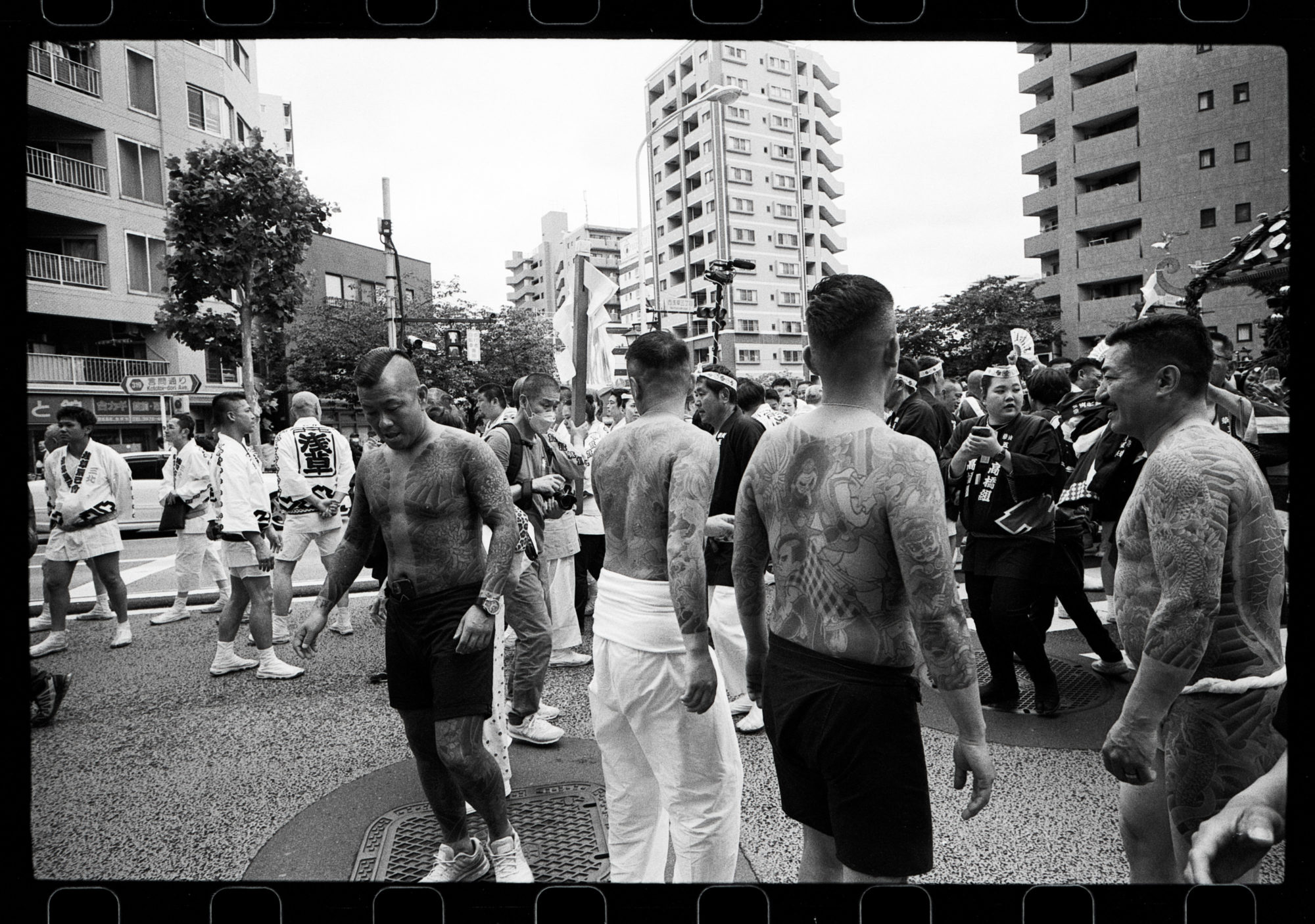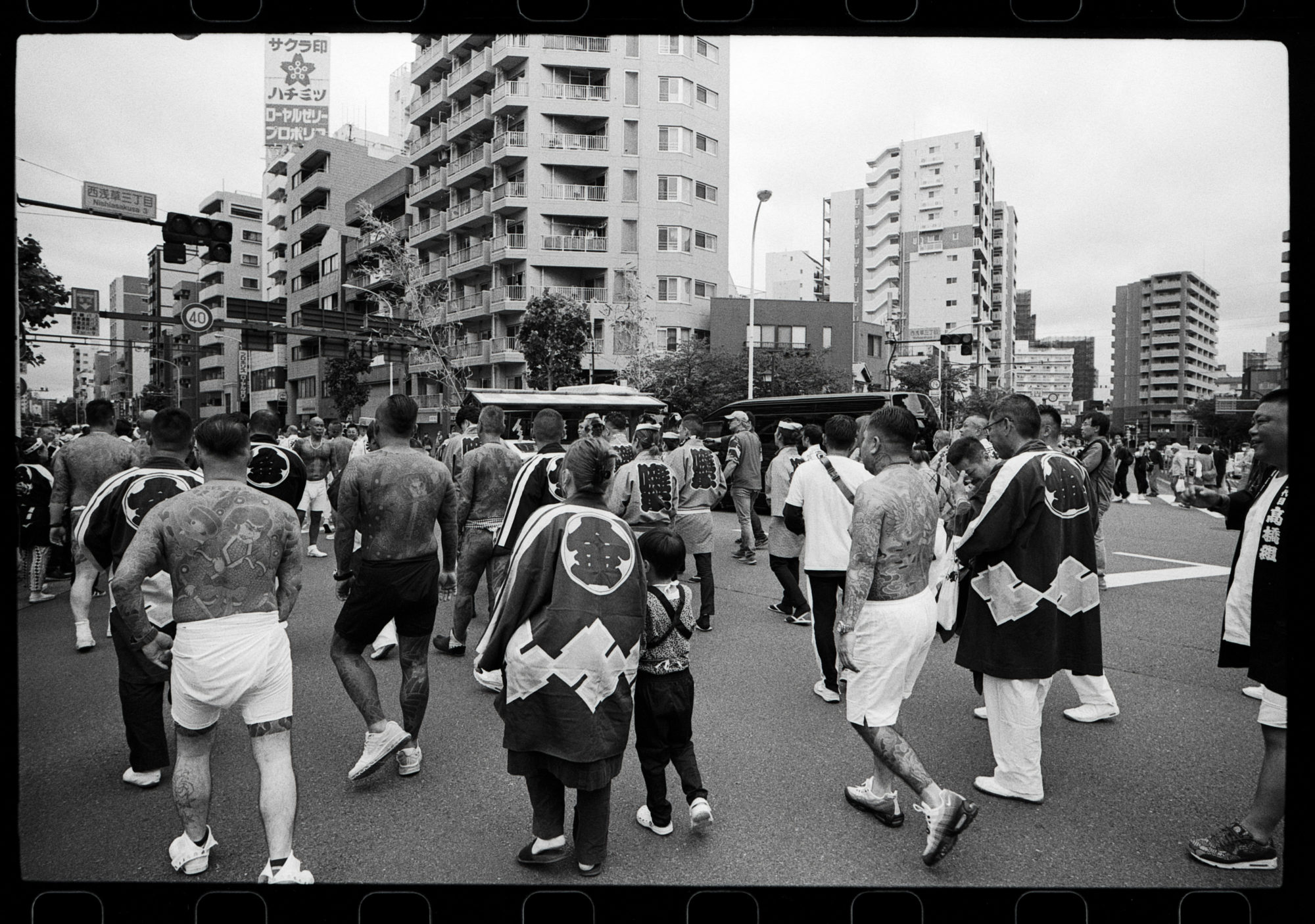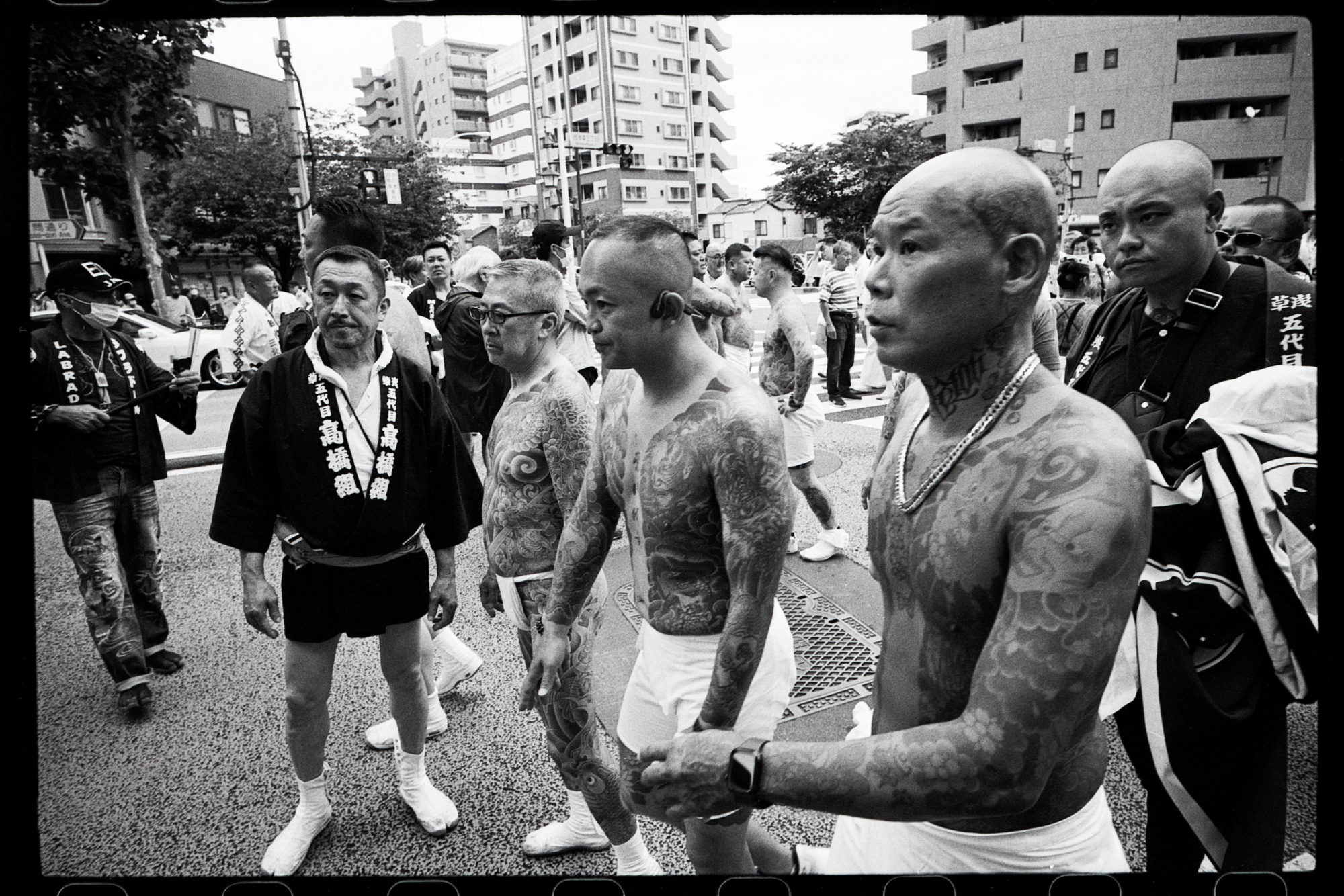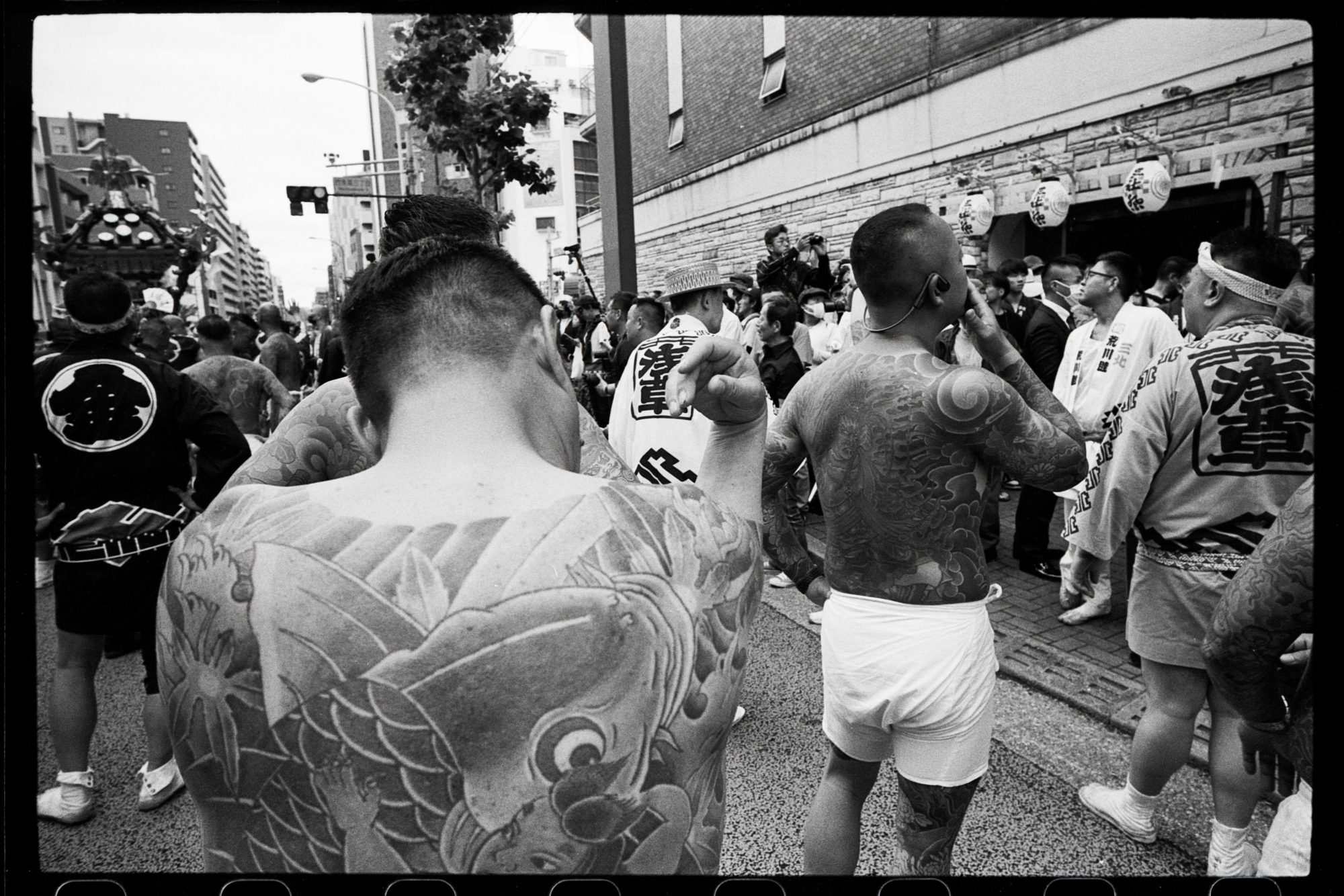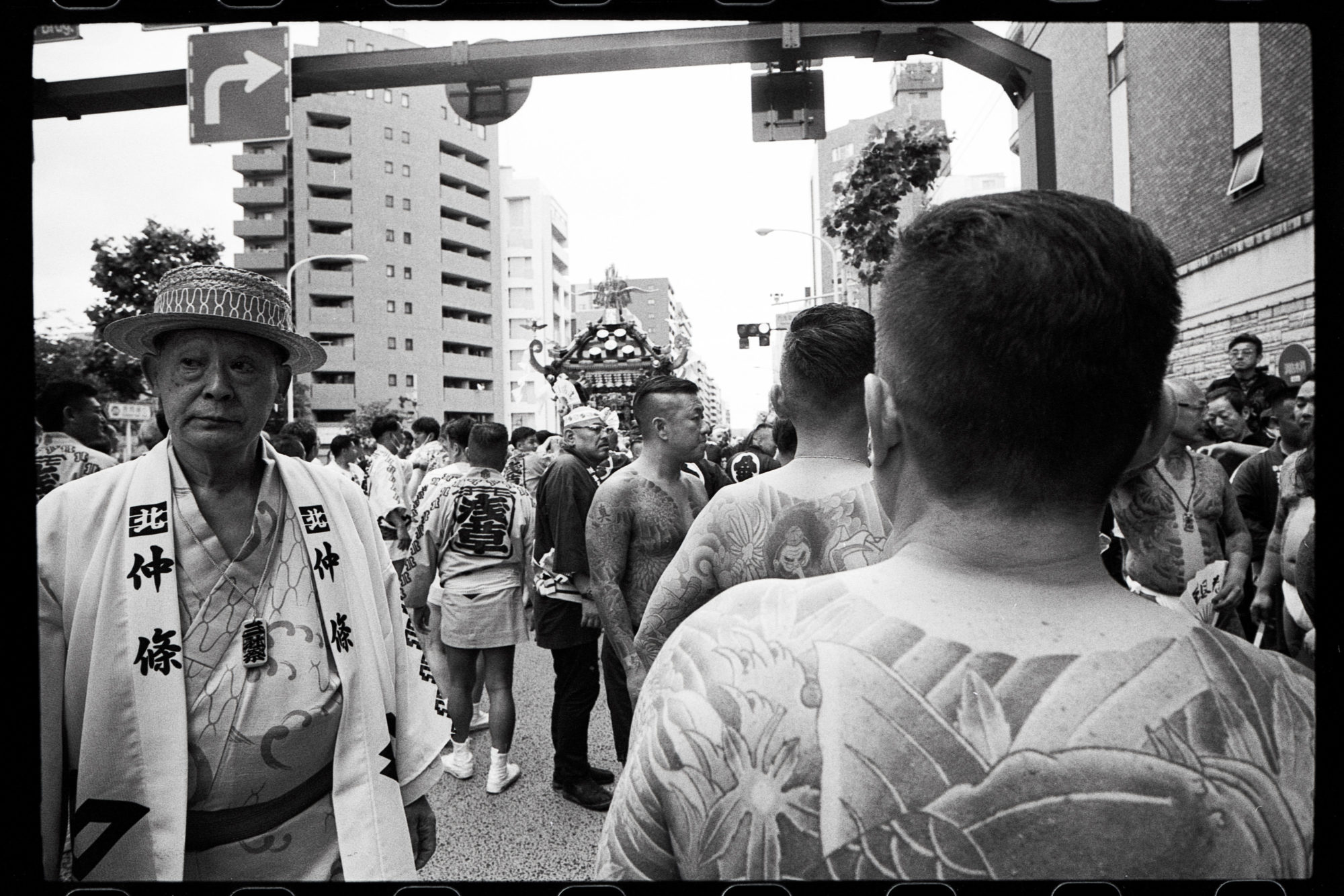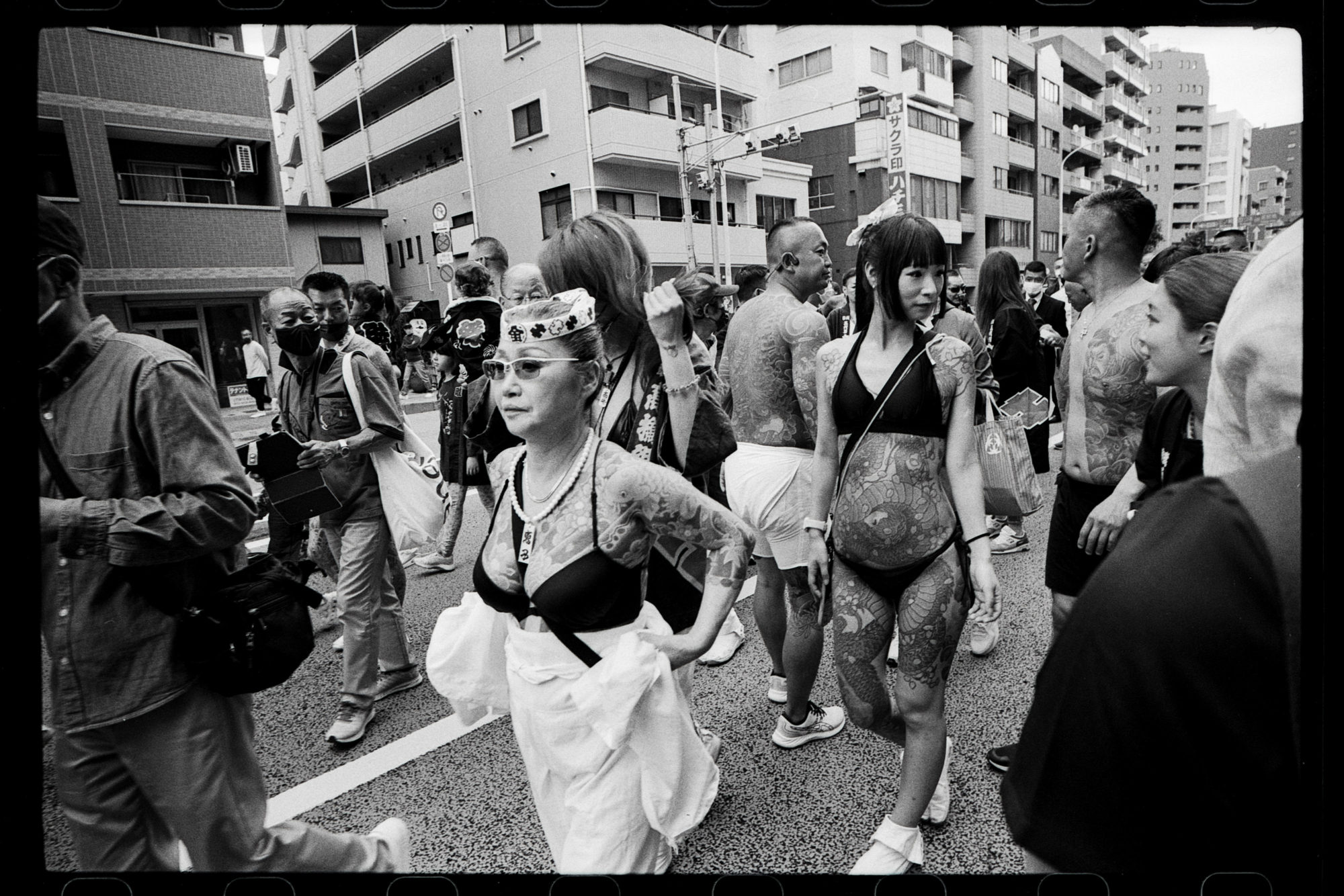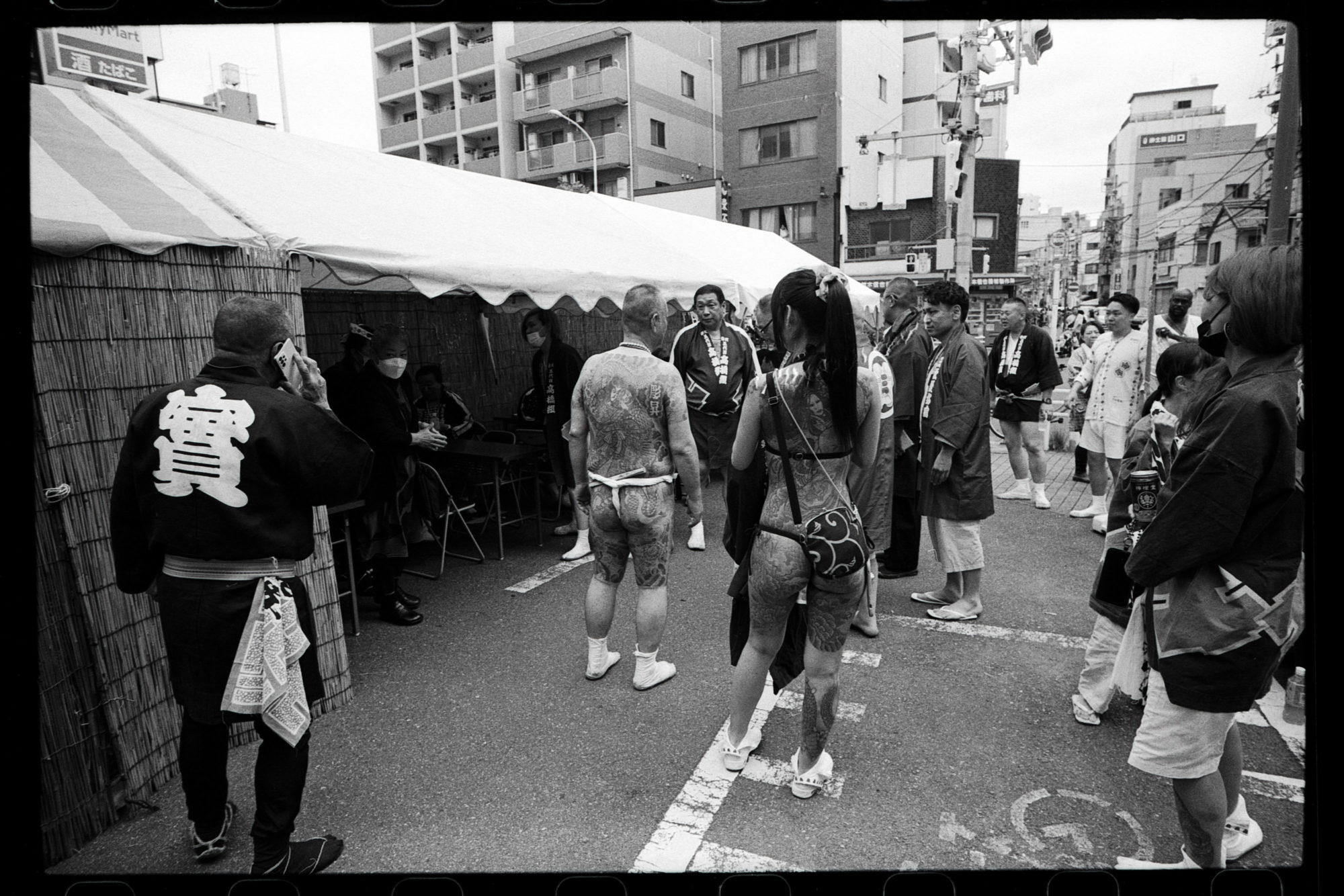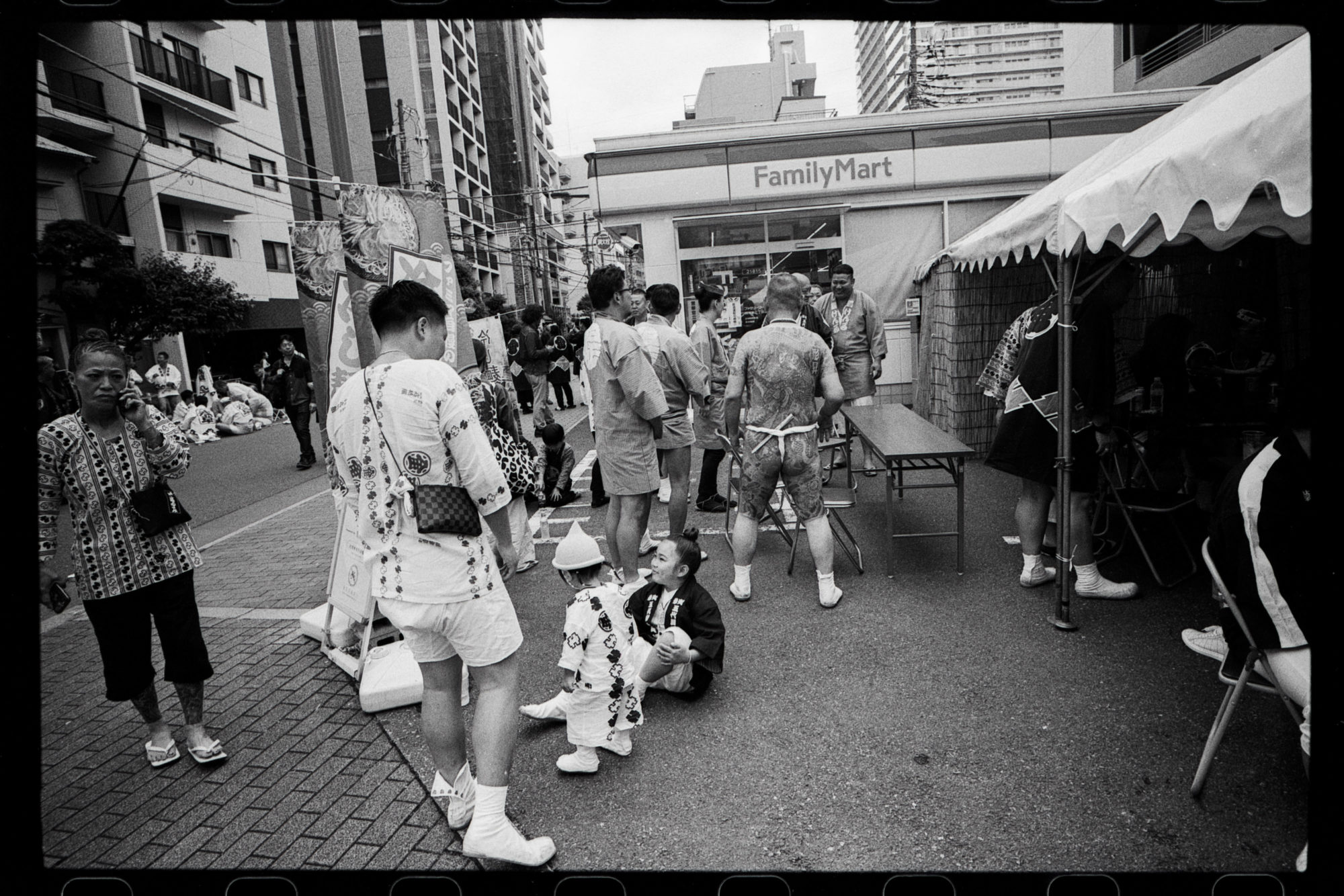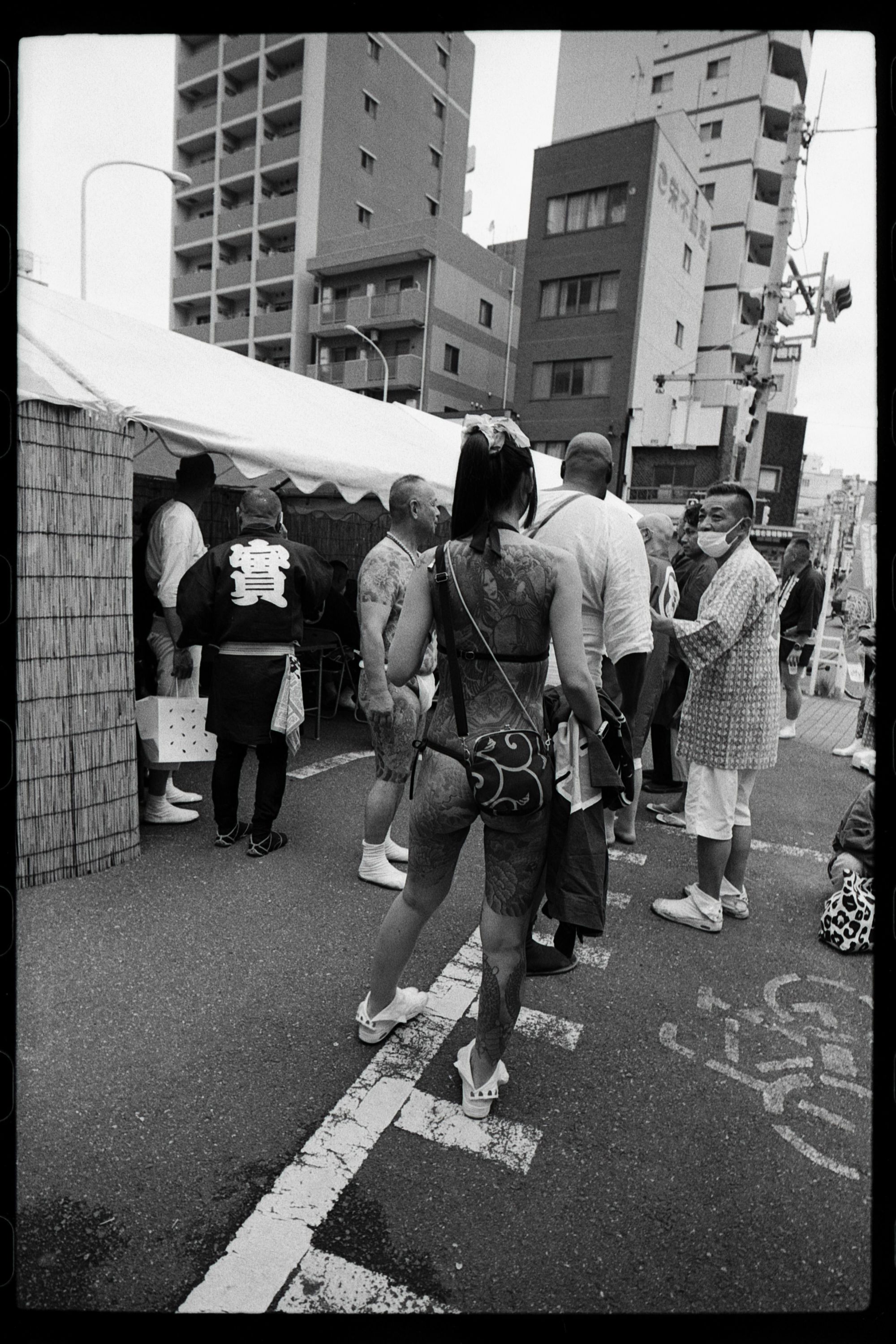 Contact Sheets of Sanja Matsuri 2023
I am currently creating a new ZINE compiling contact sheets of photos I've recently taken. The contact sheets from Sanja Matsuri 2023 below are also planned to be included (you can click to enlarge them).
If you're interested in this new ZINE, please do tag me @_nuts.tokyo_ on Instagram and share this article. See ya!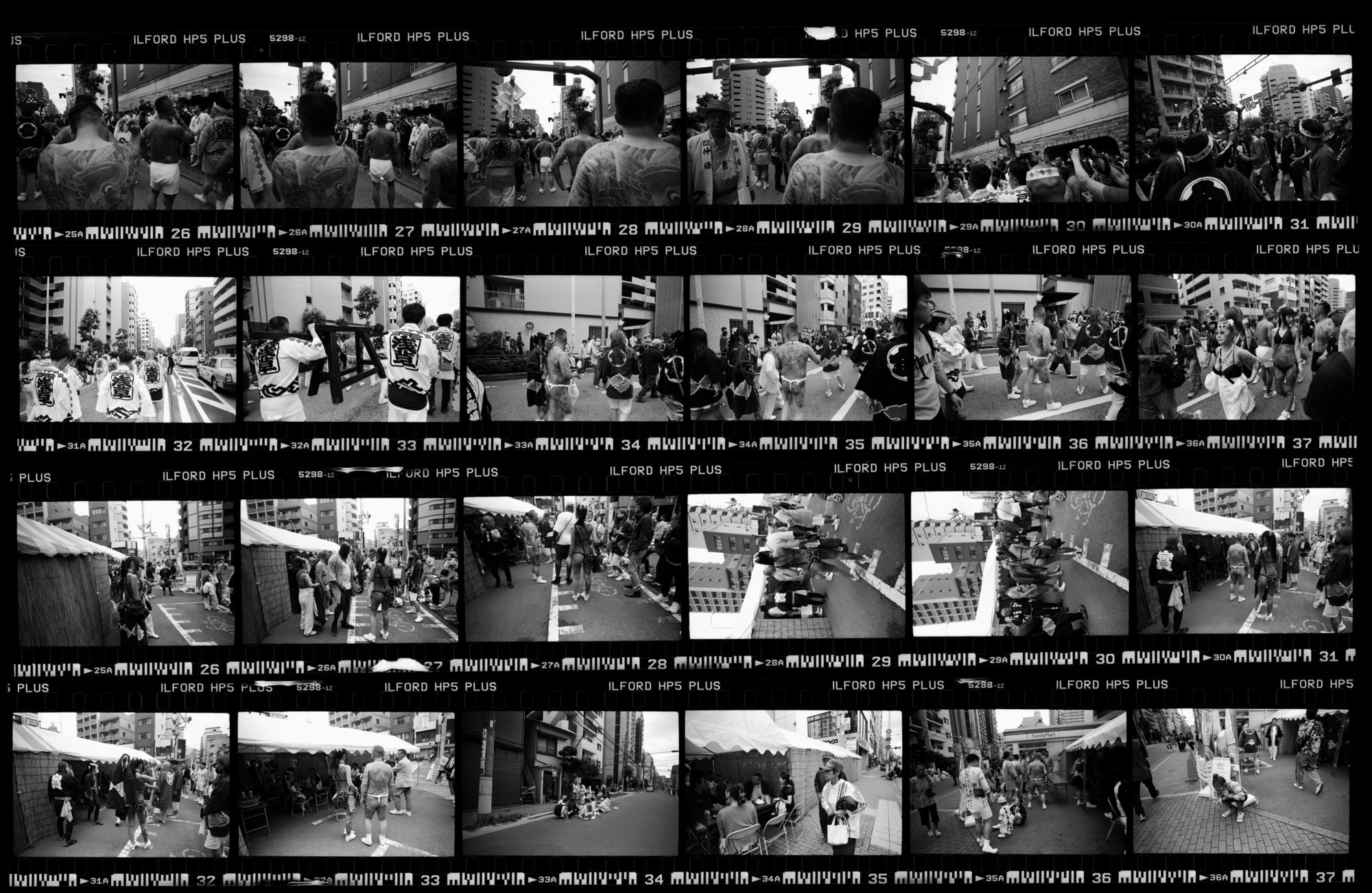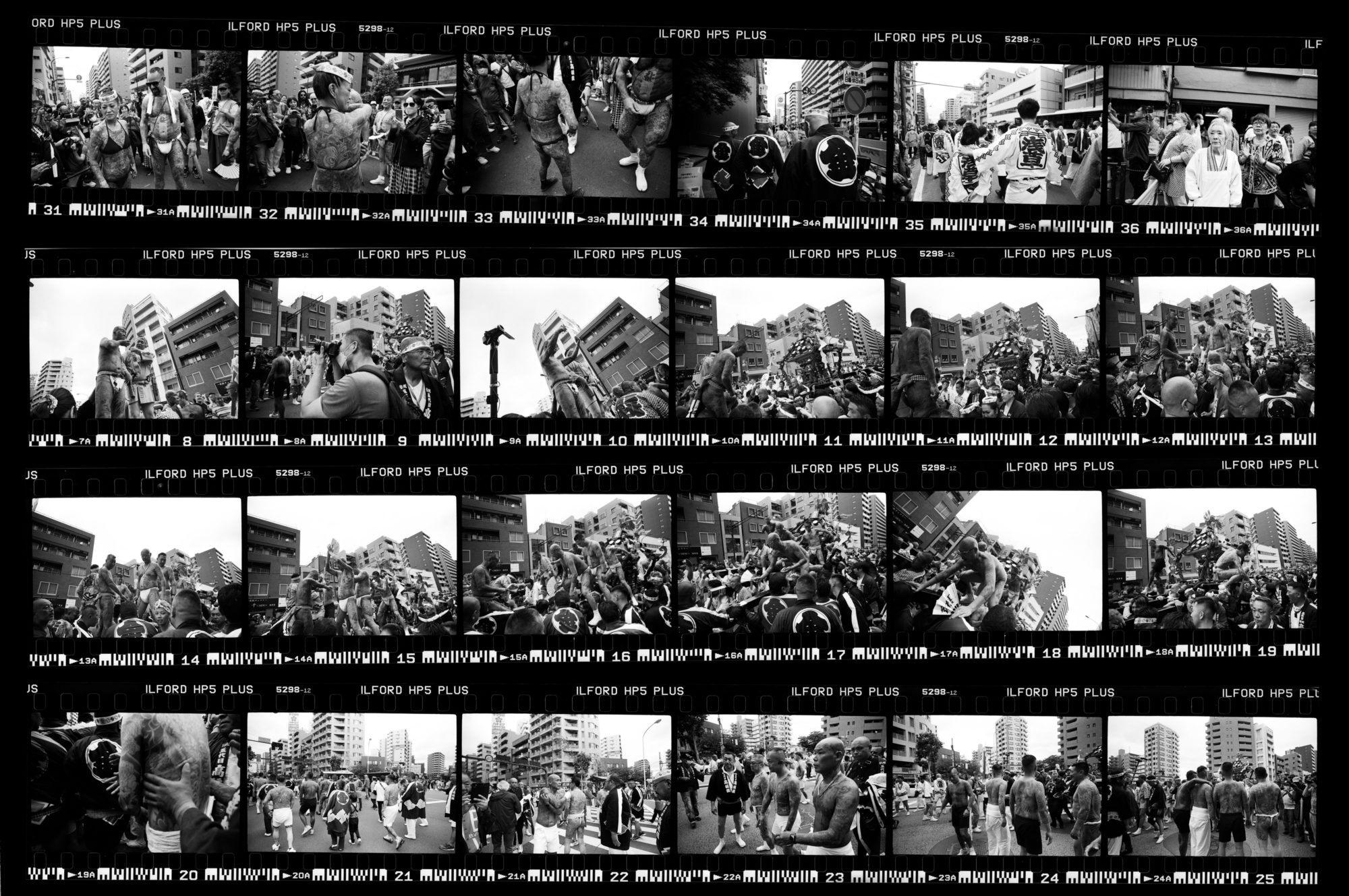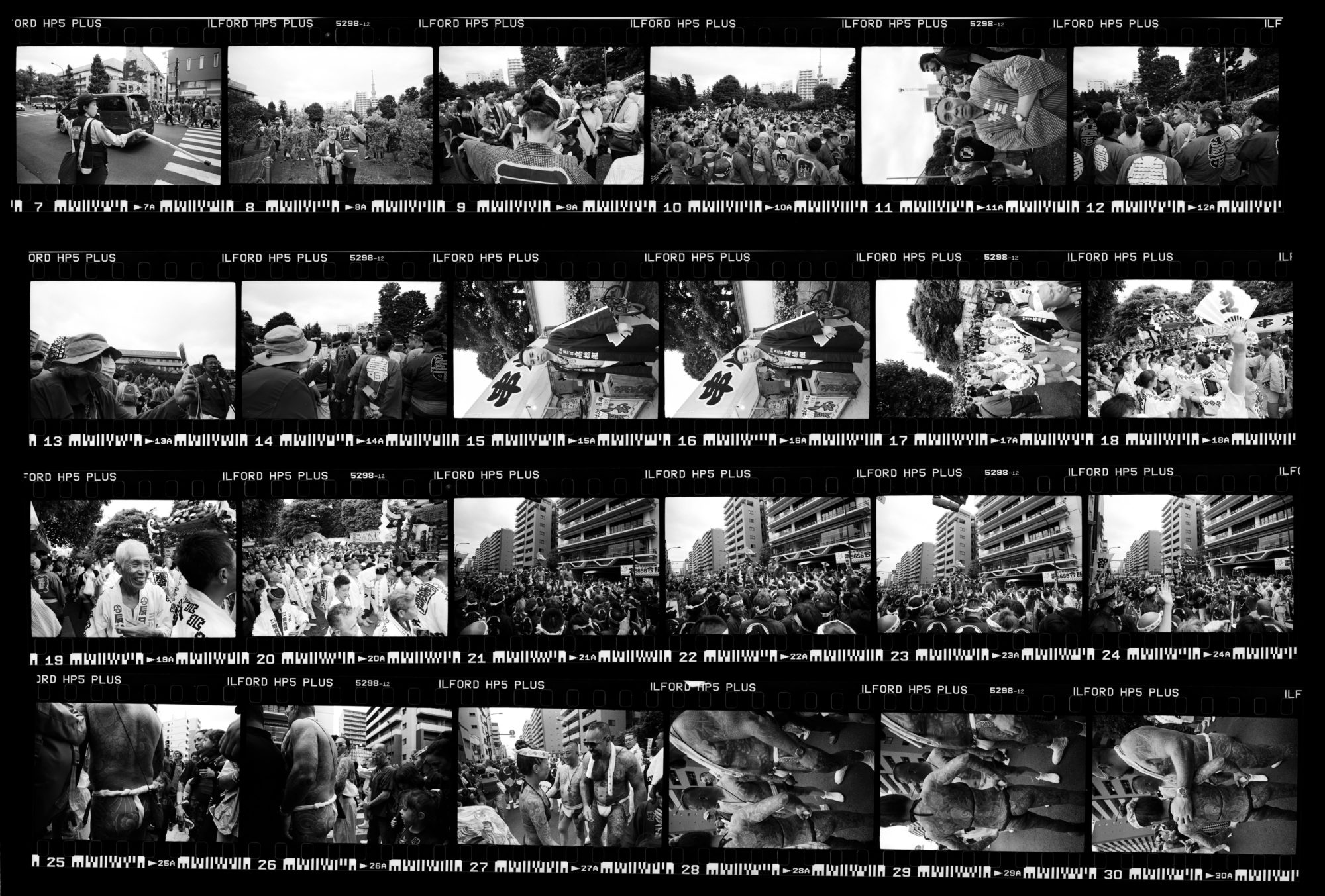 NEW ZINE RELEASED.
Yusuke Nagata's fourth zine, his first in two years, has finally been released.
This time, I am also offering a limited-edition print set. From a selection of 6 images, you can choose either darkroom prints or inkjet prints.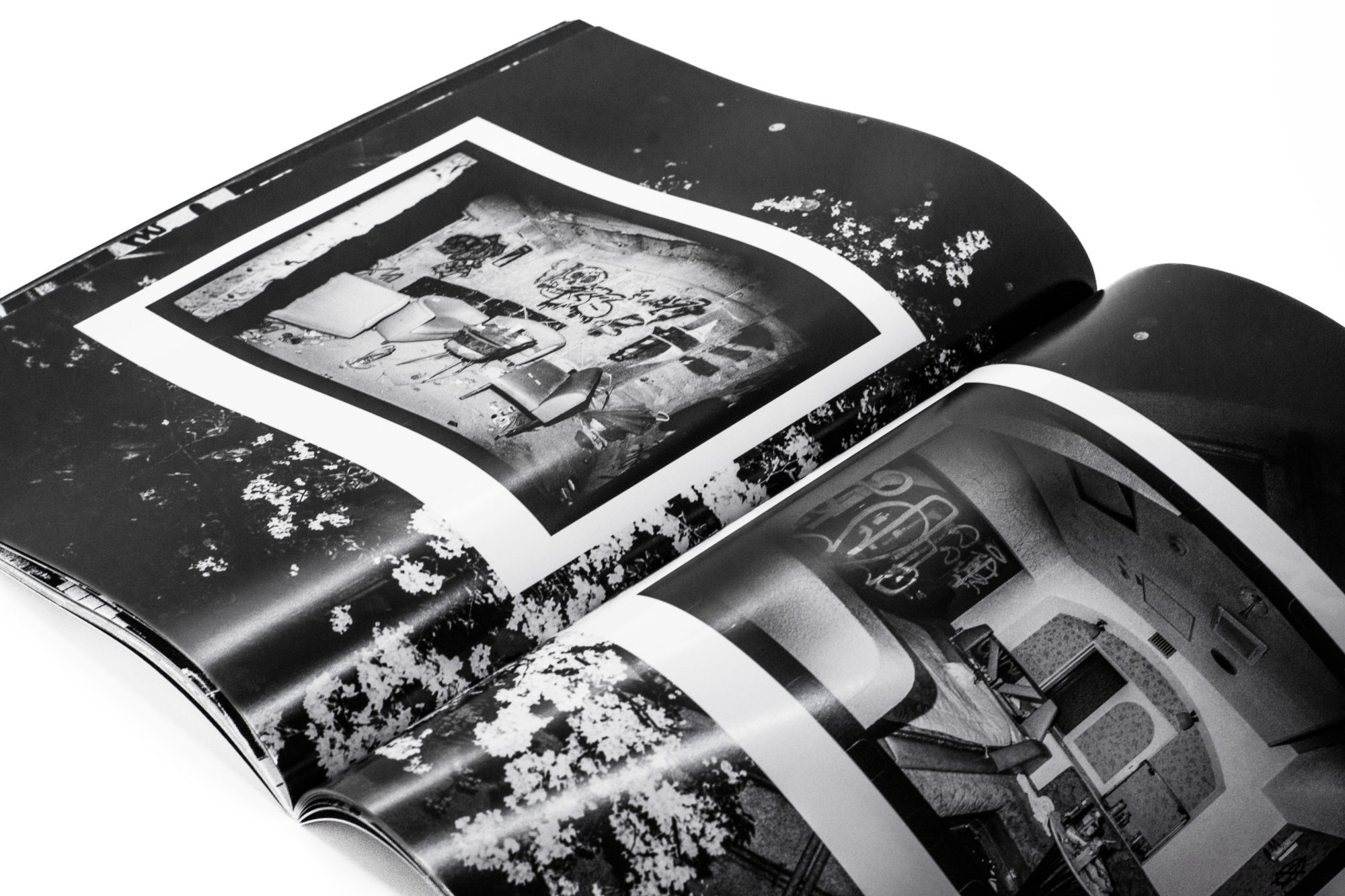 Want to create the best memories in Tokyo? Join my darkroom workshop!
Join our tour, where you'll shoot with film, develop, and print your photos in a darkroom, all in one day.
Every participant will receive one roll of film as a gift. If you prefer, instead of you taking the photos, the guide can also take street portraits of you.
for more contents, please follow me
Instagram: @_nuts.tokyo_
YouTube: @_nuts.tokyo_
Twitter: @nuts_tokyo_